The Daniel Rojas Mora Foundation has structured a new project called "Helping 16 poor bright poor students return to college". The purpose of the project is to "rescue" 16 talented students that had to drop out of school for lack of financial resources by bringing them back to college and funding the rest of their tuition until they graduate. Specifically, the Foundation is aiming to fund the college studies of 4 students per semester for 2 years, for a total of 16 students. The total required investment is $184,743 of which the Foundation has secured 2/3 of such investment through another Foundation, who is willing to co-invest 1/3 of the required funds and the participating university who is willing to discount 1/3 of the tuition cost. Hence the remaining funds the Foundation needs to secure at this time are $61.581.
We are glad to report that the project has already received its first donations towards its funding goal. We are deeply thankful with our initial donors. Our team is actively engaged in strategic and tactic activities that are aimed towards fundraising the required resources both nationally and internationally. Project supporters are volunteering to help promote the projects within their social networks. We will keep you posted as we progress towards our goal.
Thank you in advance for your kind cooperation.
It is with great pleasure that we submit Edwin's project final report. We have decided to close the project as by now we have secured all the financial resources that were needed to Help Edwin go back to College and finish on time.
The Daniel Rojas Mora Foundation is very proud of this achievement because it was its first crowdfunding experience and it was a complete success form many different points of view. Of course, it was paramount to raise the funds that Edwin was in need of, but it was also very nice to experience the will of many people to help, even if in small amounts, but to make their contribution towards someone else's need.
Thank you Global Giving, for providing the platform, the training, the support and the motivation to help us make this happen.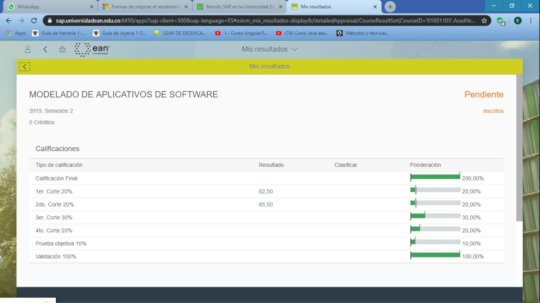 With your kind support, Edwin is steadily progressing well into his way to achieve his goal of finish College within two more semesters and hence being able to avoid having to give back all his grant money.
Edwin's grades have been very good as he has been averaging no less than 82.5% to 85% of the highest possibe grade. He is very motivated and thankful as he feels blessed with the sponsoring he has recived with your generous donations by means of the Daniel Rojas Mora Foundation. Edwin is completely committed to excelling in his studies and in his personal life.
WARNING: Javascript is currently disabled or is not available in your browser. GlobalGiving makes extensive use of Javascript and will not function properly with Javascript disabled.
Please enable Javascript
and refresh this page.