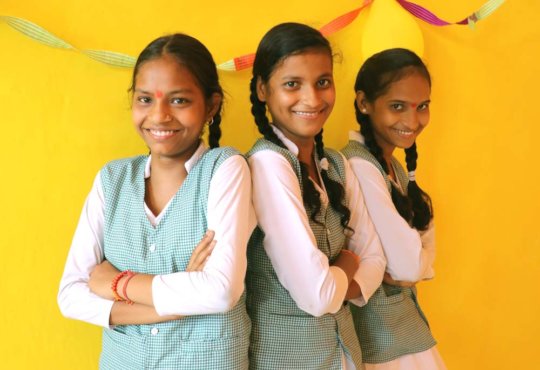 Dear friends
Greetings from Indian Dreams Foundation!
Cultural, religious and traditional beliefs lead to a range of restrictions being placed on girls & women during periods. These restrictions during menstruation affect girls' and women's emotional state, mental, physical health, and lifestyle.
Recently, we have conducted an awareness workshop in an urban school and interacted with many girls about their menstruation. Few girls were ashamed when we started the topic well others were interested to talk about their experiences. Many girls shared the major restrictions during their periods that make them low, less confident and stressed for the entire duration.
A girl named Vandana (name changed) shared restrictions that she has to face during her periods…
- I can't attend a religious function i.e. worship, touching god's statue etc.
- I am not allowed to cook and entered the kitchen
- I can't eat certain food
- I have to sleep separately from other members of my family
- I do not attend school
- I am not allowed to go outside for playing
- I am not allowed to wash my hair
Most of the girls reported the same restrictions on them during periods.
Well, IDF is rigorously working to change the mindsets of the people towards taboos & myths associated with menstruation through different modes of activities in schools as well as in communities under SMILEY DAYS.
We want to thank everyone for your support and choosing Smiley Days Project to transform the lives of underprivileged girls & women from the urban and rural slums of India.
Thank you once again and we look forward to your continued support.
Regards,
Team IDF