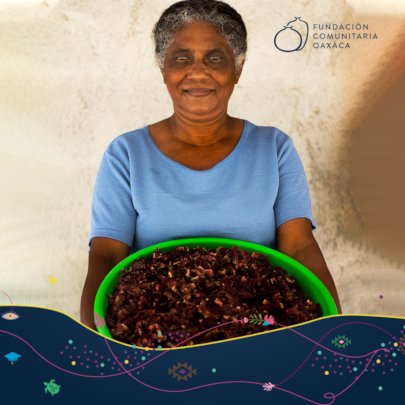 We all like crafts, but only very few people get to know the people who made them and the conditions they are in. Most artisans live in very vulnerable conditions and, sometimes, obtaining the resources to continue their artisanal production is very complicated.
Our project is intended as a revolving fund that allows artisan groups to access resources for the raw materials necessary for the continuation of their work. As this fund grows larger, the more support we will be able to reach these groups.
We need these resources to continue flowing and spreading to have a greater impact on the lives of Oaxacan artisans.
We are closing this stage of work, young people, men and women, who we support for this school year some have graduated and others continue studying high school. Undoubtedly, the support provided for all of them have been very important because it has allowed them to have a little help that has meant a lot in their academic development. However, it has not only been for their benefit but also for the recovery of their families after the earthquakes that occurred on September 2017. This initiative, as we have expressed on previous occasions, was born as part of a program that Oaxaca Community Foundation has for the benefit of young students and who wants the drop-out rate at the high school level to be lower, since in our entity it represents a large number of students who, due to the conditions of economic vulnerability they suffer, have to enter working since a very young age.
The scholars of this school year have concluded their projects that they presented at the beginning of the cycle and that sought to improve some of the adverse conditions that they themselves identified and which, according to their possibilities have changed. Stresses that among young people, a problem that has been frequently observed by them and therefore, of their interest in generating some alternative has been the issue of solid waste management and the adverse effects that its mishandling entails; their initiatives have managed to generate greater awareness in their school environment and in some cases at the community level.
We know that the impact of this project will have its effects in the medium and long term, but we are convinced that youth education is a factor of transformation and strengthening of communities. It is because of the above, we are very grateful for the support that each of our donors has provided to this initiative.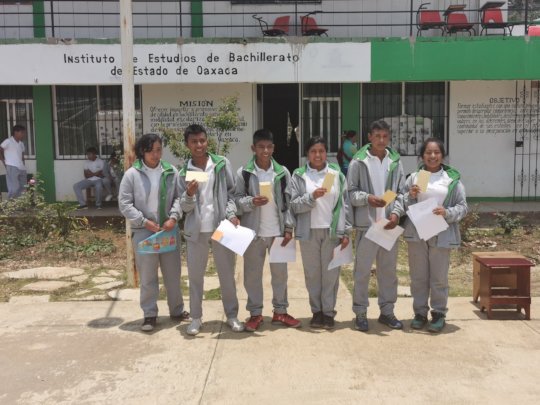 The 2018-2019 school year is about to end and with that, several of our scholars are about to finish their high school studies. This fills us with satisfaction because, after the earthquakes of September 2017, many daily activities stopped being a priority to attend to the emergency. One of those activities was the continuity of the education of the children. The contributions that have been achieved thanks to this platform, have been able to complement the scholarships that have received and that have allowed today to graduate.
During this cycle, the fellows have also participated in community projects that allow them to diagnose problems within their school and take action to counteract it. Many of these projects have been linked to activities in favor of the environment and the welfare of their school. This linking of young people with their environment, allows them to have more awareness of the problems that exist and to be assumed as part of the possible solutions.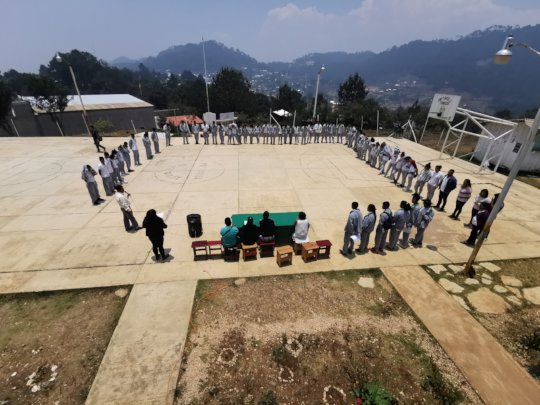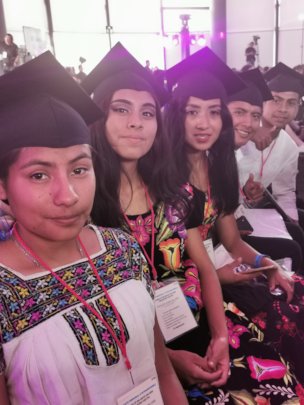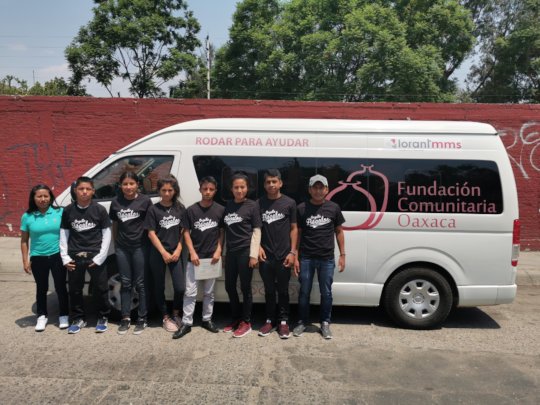 WARNING: Javascript is currently disabled or is not available in your browser. GlobalGiving makes extensive use of Javascript and will not function properly with Javascript disabled.
Please enable Javascript
and refresh this page.