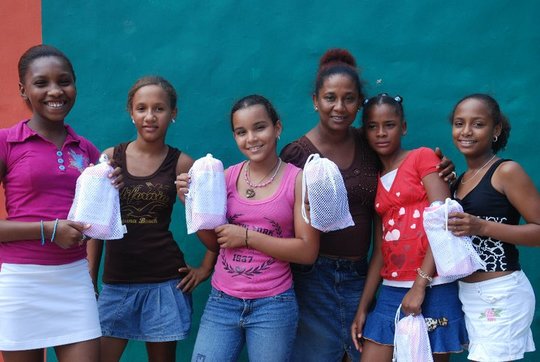 We here at The Mariposa Foundation have been closely monitoring the success of the Lunapad project and are pleased to report on the results thus far. Earlier this year, MBA student Laura Barceló from Indiana University visited the Mariposa Foundation in Cabarete and conducted a satisfaction survey among the users of Lunapads. She found the 70% of the women and girls using the product loved it!
We continue to work very closely with the Mariposa families to ensure that Lunapads make their way into the hands of young girls who are just beginning their journey into womanhood. By providing them early on with Lunapads a free and longlasting alternative to menstrual products, we want to make sure that they see Lunapads as a solution to staying in school and completing their education. A girl who uses Lunapads receives 20% more education, which raises her self-confidence and empowers her to break the cycle of poverty for herself and her family.
We want to extend a heartfelt thank you once again to Lunapads for supporting us in keeping 700 adolescent girls in school, and to Laura for helping us track the results of this endeavor.
Thank you for all your support and donations, and please continue to support us in empowering and educating the Mariposas for a brighter future!
Warm regards,
The Mariposa Foundation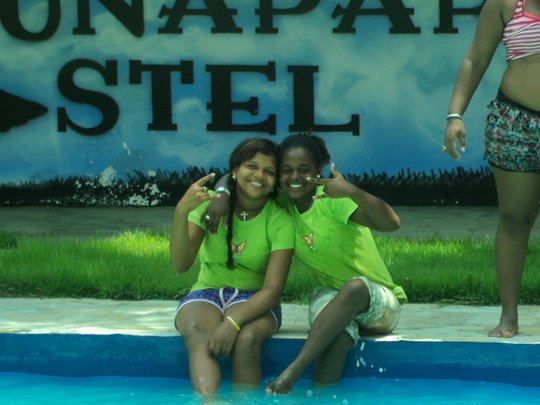 Dear Friends,
We are extremely pleased to report on the accomplishments of the past few months for The Mariposa DR Foundation and share our plans for the upcoming year! The second year of our Girls Summer Leadership Program was a resounding success with 70 young Mariposas, ages 8-18, attending a four-week program run by international and local volunteers and certified teachers. The girls were immersed in a unique and creative hands-on learning environment that included sports, environmental education, theatre, dance and academic tutoring. Thanks to our community sponsors and partners, we also enjoyed many educational field trips to Puerto Plata and Sosua.
Our resource center has quickly become an important community center and safe house for both the younger and older Mariposas who often drop by to ask for help with homework, check out books from our library or play games and read in a quiet and welcoming environment. We also welcome many of the younger boys from the community who often follow their big sisters to the office and want to read as well!
One of our older Mariposas has been placed in a professional training internship with a local restaurant to be trained as a chef and understand restaurant management. She returns from every session eager to share everything she learned and has recently been trying her hand as a pastry chef! As more of our older Mariposas finish high school, we are looking to expand resources and options available to them for higher education and job placements like this position.
In July we started working with satellite Mariposa programs in the communites of Tres Ceibas and La Mina, and are hoping to continue working with adolescent girls in different communities along the North Coast.
This week, we will resume our regular programs starting with our Saturday camps and continuing with Health and English classes during the week. We have many exciting activities planned for the rest of the year and have a great team of staff, volunteers and parents to help support these young girls in their journeys of empowerment and education!
For more real time updates "like" us on Facebook! http://www.facebook.com/MariposaDRFoundation
With Gratitude,

The Mariposa DR Foundation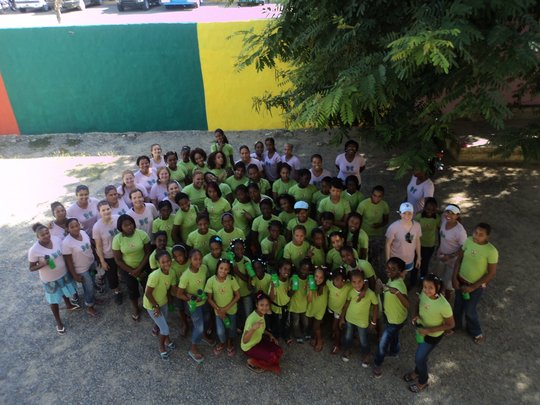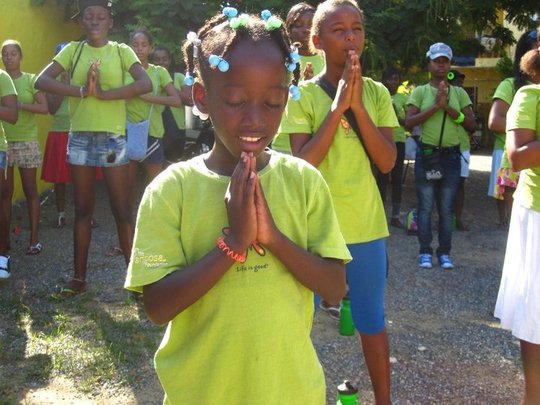 Links: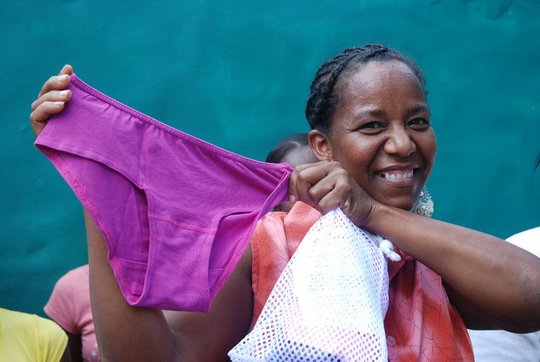 Dear Friends,
We have been making tremendous progress on our goal of bringing reusable sanitary napkins to adolescent girls in the Dominican Republic!
In April 2011, we distributed Lunapad kits to all the girls and mothers in our program in Cabarete and had an extensive information session on the care and use of these kits. Our girls and mothers were extremely grateful and excited for the chance to try them out.
In June 2011, another group of students from Lakeside School in Seattle - the school who supported the purchase of the original kits - brought Lunapads to Tres Ceibas, rural community an hour outside of Cabarete and distributed them to the young women in the community there, continuing the cycle and strengthening bonds between the different groups of young women in our program.
Our goal is to continue supporting programs that increase educational opportunities for our girls and provide sustainable solutions to ending poverty.
Thank you for all your support and donations, and let us continue to work together for our Mariposas!
Warm regards,
The Mariposas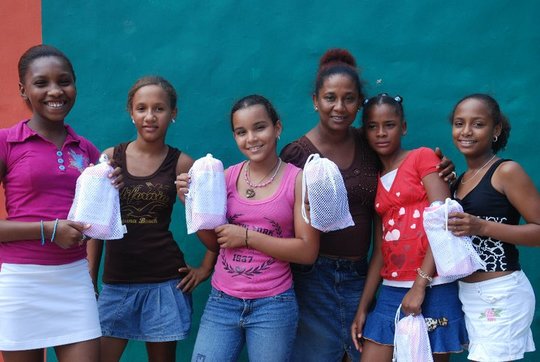 WARNING: Javascript is currently disabled or is not available in your browser. GlobalGiving makes extensive use of Javascript and will not function properly with Javascript disabled.
Please enable Javascript
and refresh this page.