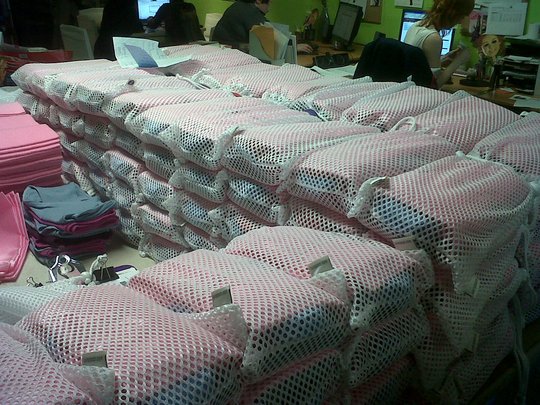 Dear Friends,
We are excited to announce that our first shipment of 200 kits has arrived in the Dominican Republic. As soon as the truck from Santo Domingo arrives on the North Coast we'll be distributing the products to all the girls in our program and their immediate family members.
We want to extend a heartfelt thank you to all of the team who made this happen - Lakeside School, LunaPads and the Encargo group shipping company.
Our goal is to provide reusable sanitary products to all the adolescent girls living in our community. We still need to raise the funds for another 500 kits and we won't stop there.
Thank you for your contributions and support and please spread the word!
Warm regards,
The Mariposas
Dear Friends,
We are proud to present our report of the first 18 months of the Mariposa DR Foundation. Reaching our goals is only possible because of thoughtful contributions from people like you. We want to thank you for believing in our cause. We hope that you will take a few minutes to review our report (attached) and see how you are helping us Unleash the Leader in our girls.
With gratitude,
The Mariposas
Attachments: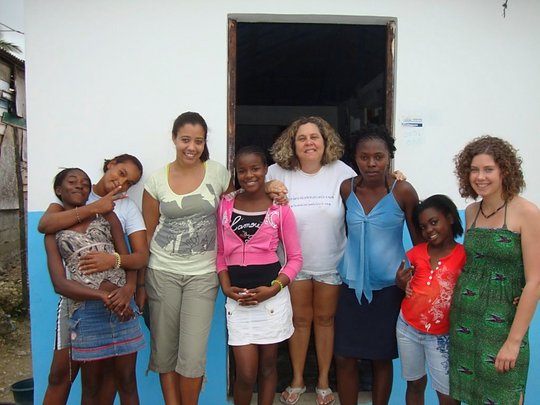 After spending the previous day relaxing at a tourist filled beach town with tons of hotels and nice waterfront restaurants, Patricia and Jessica from Mariposa introduced me to another side of the town of Cabarete. We met at Patricia's coffee shop where several of the older girls Mariposa works with have found employment. I was provided with a summary of Patricia's long history of involvement in the community and how, after years of working to establish a quality education system for the children of Cabarete, the logical next step for her had been for her to form Mariposa with the goal of seeking to educate and empower young women in the community.
After our discussion and a few cups of organic Dominican coffee, Patricia and Jessica walked us around the town in which they work. The slum lay just out of sight from the tourist filled beach road, hidden behind hotels and storefronts; it likely went unnoticed by the majority of visitors- including myself until this point. As we walked, people were constantly waiving and coming up to say hola and discuss various issues with the women, providing an illustration of just how great the scope of the work is that these women were doing. We were welcomed into the homes of several of the girls Mariposa works with- most of them small, one-room shacks with a family of 8 or more, only curtains acting as dividers between sleeping areas, and garbage filled swamps for backyards. But these living conditions were only a small element of the hardships many of the girls in the communities are dealing with. We were introduced to some of the girls and got a small taste of just how badly needed Mariposa's service were. We met teens who had become pregnant, living with abusive fathers, had lost family members from easily preventable situations, and one HIV positive young girl, who, without the assistance provided my Mariposa, would not be able to access the ARVs needed to help stem the progress of her disease.
We met many girls with many different problems, but as Mariposa recognizes, there is one solution- enabling these young women to change their situation and empower them with knowledge and confidence that will help them to create a better future for themselves and future generations. Mariposa has taken holistic approach to helping girls and their families overcome negative effects of poverty and change the stereotype of what it means to be a woman in a developing country.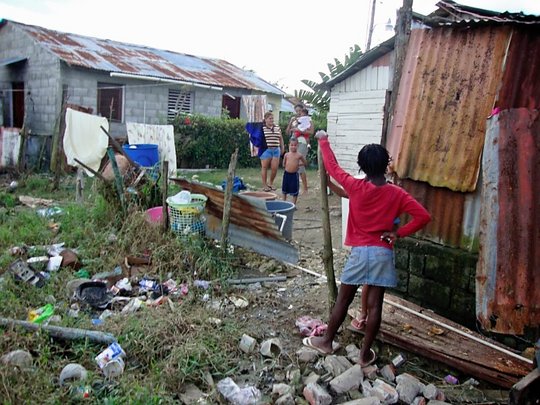 WARNING: Javascript is currently disabled or is not available in your browser. GlobalGiving makes extensive use of Javascript and will not function properly with Javascript disabled.
Please enable Javascript
and refresh this page.