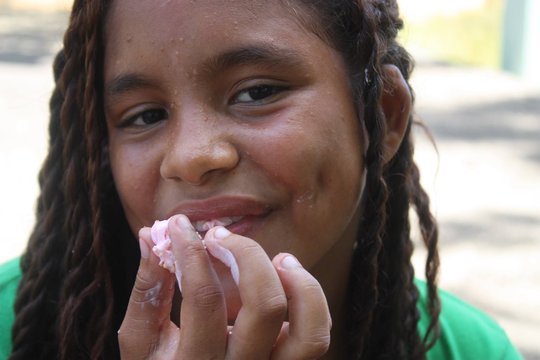 Dear Friends,
Our 4th annual Girls Summer Leadership Program has just ended and we had an amazing few weeks. Our first summer on our very own land! In our last update in May, we were raising funds to get our pool open for swimming lessons in time for the summer. Well, we have great news! We were able to fund the project and our pool opened in time for camp!
This summer all the Mariposa girls were able to have swimming lessons and enjoy their very own pool every day. Swimming is an important life skill that builds confidence. Our community is a beach town where learning to swim is critical to ensuring that every child is safe.
We'd like to tell you an amazing story about 15 year old Carola. Carola was one of the original 15 Mariposa girls when we began the group almost four years ago. When we first started our swimming program, Carola was terrified of the water. Over the past three years, thanks to donor support and hours of volunteer dedication, she has conquered her fear and become a great swimmer.
On the first day of camp this year, Carola passed out from post-traumatic stress. The stress was brought on because she was worried about her younger sister who had almost drowned the day before at a local hotel pool, and had to be rushed to the hospital. It was 15 year old Carola who saw her sister sinking to the bottom, pulled her out and saved her life, using the skills she learned from the Mariposa swimming program. You'll be happy to know that Carola's sister is okay and was able to join our program this summer and begin learning to swim.
The next few weeks we will be focused on getting our center ready for fall. We're hoping to finish the electrical wiring and windows and doors. It will be our first full academic year in our very own space and we have so many exciting things planned. None of this would be possible without you and we thank you again for your support.
More updates soon!
With gratitude,
The Mariposas
Links: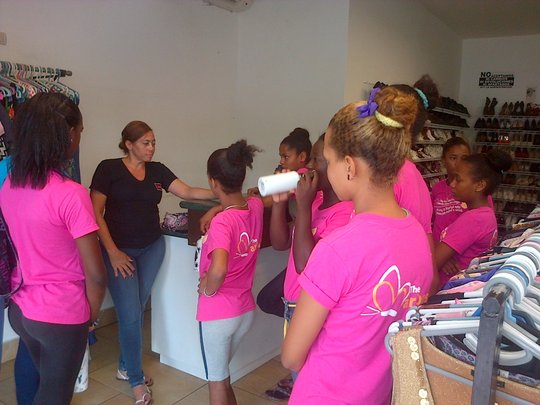 Dear Friends,
Summer is here and we are excited to update you on the success of our job skills training program for Mariposas ages 15 and up! We have been working hard to expose the girls to many career and job opportunities in the local community so that they can plan for their future. Throughout the recent school year, the 25 oldest Mariposas participated in mobile job fairs, career days and field trips throughout the community to learn about employment possibilities.
To date we have placed 10 girls in part time jobs at kite schools, coffee shops, hotels, schools, and at The Mariposa DR Foundation! In addition to specific vocational training, our girls have developed skills in areas such as work ethic, self-confidence and professionalism.
Unleash the Leader in a Girl contains community, educational and professional components to address the challenges young girls face, and improve their social and economic conditions. For boys, adolescence means independence, for girls it often means isolation as they have more household responsibilities than boys, making it harder for them to find gainful employment outside of the home. Providing girls with the tools they need to become economically empowered women is absolutely critical.
We thank you for your continued support of this project and look forward to updating you with more success stories soon!
With gratitude,
The Mariposas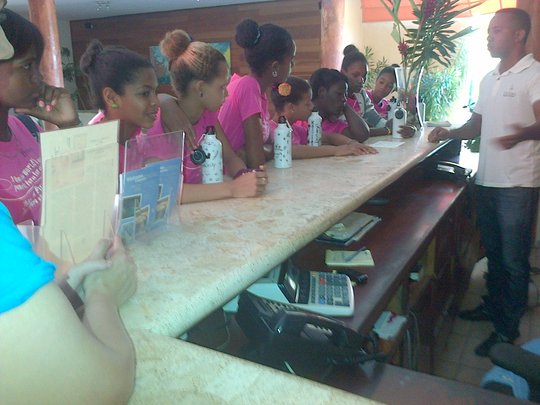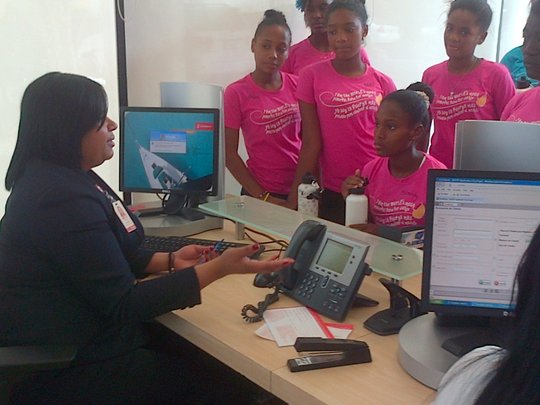 Links:
Dear Friends,
Things are moving along at The Mariposa Center for Girls. Since our last update we have completed the project of replacing our entire 900 square meter roof! It was a huge undertaking and the whole project took over two months and cost $25,000! Because of your generosity we were able to put a safe and beautiful roof on our new home.
Over the past few months the center has been filled with volunteers and service learning groups to help clean, paint, garden and transform our home into a beautiful sanctuary for the girls in our community. Our next project is getting our very own pool ready just in time for summer.
Swimming lessons are an essential part of our programs at The Mariposa DR Foundation. We live in a beachside town and giving girls the ability to swim builds confidence and enables them to participate in the many activities that make the Cabarete community unique. We firmly believe that for the girls of Cabarete, learning to swim is not a privilege; it is their right. Learning to swim will enable them to feel more like a part of their community, participate in water sports, and feel empowered to work for change.
The goal is to have our pool cleaned, painted and ready for swimming lessons to begin on June 24th. To help us reach our goal, advisory board member Nell Newman of Newman's Own Organics has donated a $25,000 matching challenge grant. This means that all donations for the next 60 days to The Mariposa Center for Girls will be matched by the Nell Newman Foundation at 100% up to $25,000!
We want to extend a heartfelt thank you to all of you for your support. This amazing transformation is only happening because of you. We look forward to keeping you updated and hope that you will come and visit us in our new home!
Warmly,
The Mariposas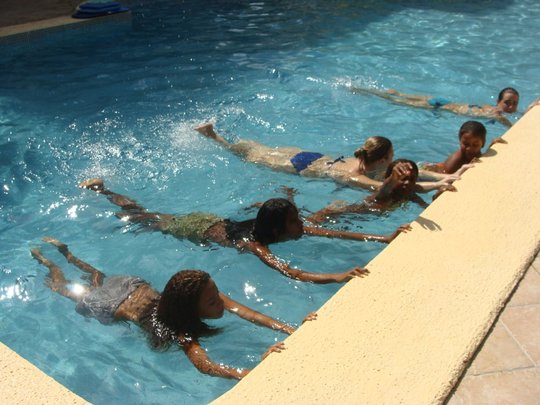 Links:
WARNING: Javascript is currently disabled or is not available in your browser. GlobalGiving makes extensive use of Javascript and will not function properly with Javascript disabled.
Please enable Javascript
and refresh this page.