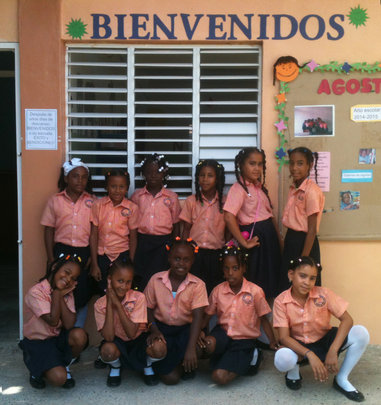 Dear friends,
It's the first day of school this week for our youngest Mariposas! The opening of the public school in our town is delayed for an entire month due to construction, but thanks to you, our girls will not miss a day. For two years our scholarship program has consisted of sending all of our high school students to CADIN, a private school in the neighboring town of Islabon. This year we were able to expand the program and send 100 girls to three of our partner schools, CORAL, CADIN and 3 Mariposas Montessori.
We invest a tremendous amount of resources in sending our girls to private schools because we want them to have access to the best educational opportunities available. In the public school system, the classrooms are overcrowded and there are not enough teachers and staff to give each child the individual and small group attention they need and deserve. Girls are even more likely to get lost and fall through the cracks. By establishing partnerships with smaller, private institutions, we can provide each and every one of our girls with a higher quality education, more individual attention and instill them with pride.
At CORAL there are currently 225 students in K-9th grade of which 70 are Mariposa girls. Because we make up 30% of the student body, it has been beneficial for both the girls and the school to form a working partnership with the director to ensure that our girls are getting the support they need to achieve success. Not to mention, the parents of our girls are absolutely thrilled! Herodita, mother and aunt to three girls who are receiving scholarships to CORAL in the Mariposa program says, "I dropped out of school and never learned to read. I worry because I can't help them and I am afraid they will drop out too. With Mariposa, the girls in my family have the extra support and I know they will do much better".
Summer is coming to an end and we are so excited to kick off what is sure to be a great school year! Giving 100 girls the opportunity to go to private school is only possible because of thoughtful, generous people like you and we can't thank you enough for your ongoing support. We look forward to updating you on their progress soon.
With gratitude,
The girls, families, volunteers and staff at The Mariposa DR Foundation
Links: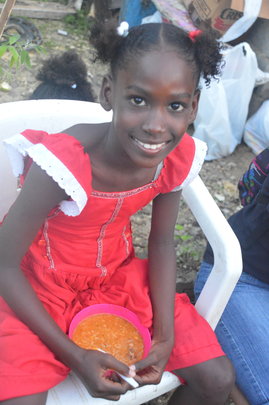 Dear Friends,
The stove in our kitchen is gassed up this summer and we're cooking more than 1,000 healthy meals and snacks per week for all of our girls and volunteers. Your contribution to fund our cooking gas is helping us to fuel the brains and bodies of our girls for swimming, basketball, reading, math, circus classes, dance, art, music, waters sports, cooking, sewing, English, vocational training and much, much more!
Many of our girls depend on the meal program at The Mariposa Center for Girls as they cannot always count on breakfast or lunch at home. By providing healthy, filling meals and snacks for our girls we are also relieving some of the burden to families, giving the parents peace of mind that their children are well fed. Mother and caretaker to 13, Maria says, "With so many mouths to feed I do not always make enough money to put three meals on the table each day. Sometimes we skip a meal or the older ones fend for themselves. I have 5 girls that are in the Mariposa program and it makes me happy to know they are having so much fun and are getting the food they need to grow up strong and healthy."
These things are only possible because of generous, thoughtful people like you and we thank you for your support. Wishing you a happy and healthy summer!
With gratitude,
The girls, families, volunteers and staff at The Mariposa DR Foundation
Links: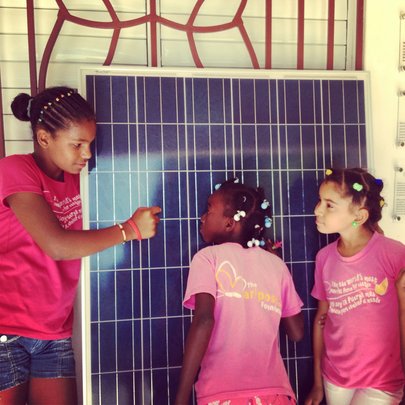 Dear Friends,
We are thrilled to report a major development at The Mariposa Center for Girls. Just last month, SunEdison (NYSE: SUNE), a leading provider of solar energy solutions and services donated an entire 9.9kW solar energy system to power our center! Thanks to you and our project partners at Soluz and SolarWave, who provided additional support on this project, The Mariposa Center for Girls is now one of the largest educational facilities in the Dominican Republic that is completely powered by renewable energy. This milestone comes at an extremely significant time as the United Nations has declared 2014 as the first year of the "Decade of Sustainable Energy for All" which has a special focus on the links between energy, women and health. Because of your support, we are able to invest additional resources in education and training for our girls and local community members, putting us at the forefront of this important global clean energy movement.
Richard Hansen, CEO and Founder of Soluz, Mariposa Advisory Board member and pioneer in bringing solar energy to the Dominican Republic is committed to connecting organizations to provide energy access to underserved communities: "Matching SunEdison to help the Mariposa Center for Girls was a natural fit. "Having access to reliable and sustainable electricity will improve theier quality of life. The Center and the girls will benefit from this program for years to come".
The new solar energy system at the center ensures that we can keep our main office, computer lab, sewing machines, pool and other resources that require electricity running consistently. The new system also greatly reduces our energy costs and promotes Mariposa as a shining example of environmental sustainability. On April 22nd we had a special Earth Day celebration at The Mariposa Center for Girls where representatives from Soluz and SolarWave gave a presentation to the girls, incorporating various environmental topics including organic gardening, tree planting, clean energy and recycling. In 2014 we will continue to build and strengthen our environmental education programs, helping girls make the connections between economic prosperity, benefits to the community, environmental health and their own well being.
None of this would be possible without the generosity of people like you and we thank you for your continued support. We look forward to sending you more exciting news as we gear up for summer!
With gratitude,
The girls, families, volunteers and staff at The Mariposa DR Foundation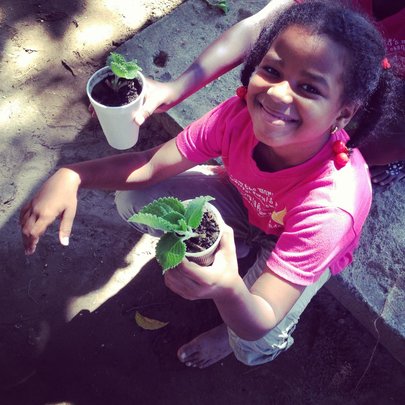 Links:
WARNING: Javascript is currently disabled or is not available in your browser. GlobalGiving makes extensive use of Javascript and will not function properly with Javascript disabled.
Please enable Javascript
and refresh this page.