Thanks to your generosity, we are so very close to complete funding of this heart-warming project.
There are two main components to our project:
a) Trades Training for youth
b) Funding for our Casa Hogar Social Worker
Trades Training at Casa Hogar continues to be a very edifying activity for the participants. After finishing our Bicycle Repair workshop, we started an Automotive Mechanics course.
Training themes have included changing a flat tire, oil & filter changes and preventative/programmed maintenance. We've even had some driving lessons!
These training workshops provide the youth of Casa Hogar practical life skills, exposure to basic maintenance concepts and an opportunity to identify if the trade is of interest to them on a professional level.
Our residents are particularly interested in remuneration benefits. They often inquire if particular trades are well-paying professions. The simple answer we are providing is "If you have quality service you will receive quality payment.".
Our Social Worker continues to play an instrumental role in facilitating family-visits onsite and in-home. Currently two of our teen residents (brothers) are spending the full month of February with their Aunt. A family re-integration appears to be in the near future.
Also last month, 15-year-old teen, Zoren, who had spent 6-years in our care was reintegrated with his mother. Truly nothing short of a miracle. Mother and son are doing very well. Finding and keeping in contact with family members is incredibly important. We have been fortunate to witness incredible transformations in the lives of family members allowing for reintegration.
We are definitely on the right path. Thank you for your continued contributions into the valuable lives of the children and teens of Casa Hogar de Cabo San Lucas.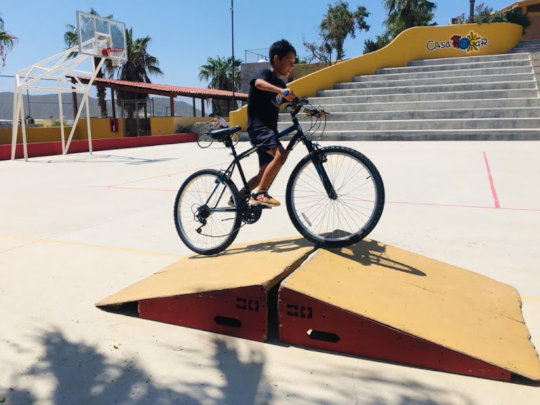 Links: