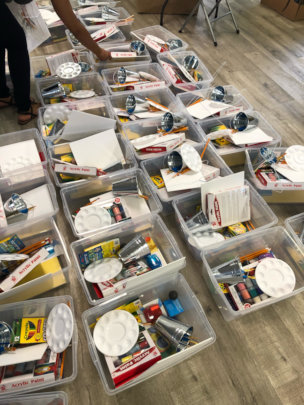 FAN has been busy this summer and did not let COVID-19 restrictions slow us down. Not only did we turn 15 on August 5th and will spend this year celebrating 15 years of service, as a result of COVID, we've managed to provide FANmilies with over 11,000 non-perishable meals and enhance community partnerships to provide more direct services. We provided tablets and laptops for our families to stand in the gaps of the digital divide, and connected three families with resources to ensure they had access to the internet.
Our partnership with Oye Palaver Hut and Let's Go Boys & Girls allowed us to keep our youth participants engaged throughout the summer by hosting virtual cooking lessons, story telling, and STEM projects. Our youth participants were not disappointed when we hand delivered their summer kits to them which provided all the materials they would need to follow along on our virtual platform.
While we did miss seeing our FANmilies in person, we were grateful for the opportunity to still serve them throughout the pandemic. We were able to provide more direct services such as transportation and meal support. In doing so, we reduced the risk of exposure to the coronavirus for our participants who would have otherwise had to use public transportation.
In light of the civil unrest, we also wanted to create a space for our participants to share their feelings about the current climate and we launched a "We Matter Campaign," and partnered with the Social Justice School to have our youth participants create a super hero zine in which they identify ways in which they can make in difference starting now.
We are looking forward to supporting our FANmilies with distance learning this fall as schools are closed and students are learning from home. We will be accepting participants in small groups for a few hours a day to give them a safe space to learn, relax, and have a meal (all with proper social distancing policies in place, of course).
Feel free to stop by our facebook page to check out an interview with our founders to kickoff our 15 year celebration!
FAN hopes that everyone is safe and well, and we look forward to your continued support!
Be blessed.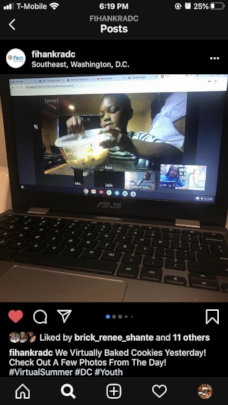 Links: