In our last update, we mentioned that we were planning to install electricty, thanks to a generous donation from The ESC Foundation, a small German family foundation. It was installed last month!
A Learning Opportunity
BeeHive School does not have much in the way of science equipment. This is due to the budget being tight, because all the construction expenses the school has had recently, and being located in Mzuzu, where resources are scarce and science equipment is expensive. Despite this lack of supplies, the teachers are creative and come up with many out-of-the-classroom learning experiences. The students grow gardens, have made clay structures from clay in the ground, build towers and bridges from old newspaper, and go on field trips to local shops and the airport. Although leaning through sitting in a classroom is important, BeeHive believes learning through experiences is also important in a child's development.
When the electricity was installed last month, the teachers thought it was a great chance to do some hands on learning. The Standard 6 class did a unit about electricity, learning all about currents, conductivity, and being safe around electricity. Watching the electrician install the electricity was very exciting for all the students. Many students do not have power at their homes.
Now that the electricity is installed, the school is eagerly waiting for the computer lab!
Mid January saw a new school year start in Zimbabwe. The well deserving girls that ASAP is assisting with their school fees have been selected. Their names and photos are below:
Thembinkosi age13, father is a pensioner, mother in rural area She stays with a brother who has 3 children
Paraffin age14 father is late, Mother is a low paid nurse's aid
Shamiso age17 both parents are late
Mureyani age 15 both parents not working
Nyasha age 15 from a broken home
Tariro age 16 both parents late
These girls all attend St. Dominic's High School in Mutare, Zimbabwe where they get a very good education. You will notice that there are no fancy hairstyles allowed. The girls are strongly encouraged to focus on their studies with few distractions. Just by being in school gives these girls an advantage in life. They have much less chance of contracting AIDS and much greater chance of a better life. Your support is instrumental in making this happen. Thank you.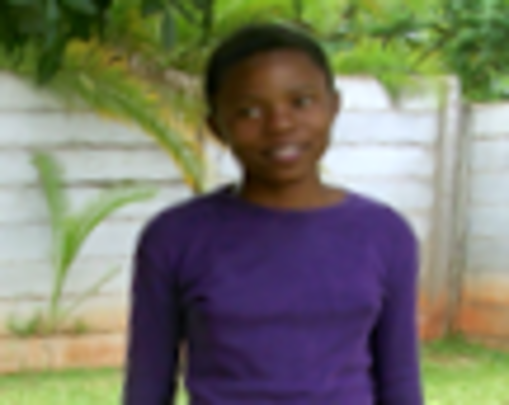 Classes are just back in now in Zimbabwe as the new school year begins. It's summer time in Zimbabwe so the weather is hot and rainy – just the opposite of here in the US.
Final selection of the most deserving girls to be assisted with their school fees is underway at St. Dominic's Girls High School in Mutare. ASAP has $2150 that has been raised for this year's group thanks to people like you.
Some of the deserving girls may be able to afford part of their fees so ASAP would fund the balance. Some deserving girls cannot afford anything and would be assisted accordingly.
Once we have the girls' names and photos we will post an update. Thank you again for your kind generosity and ongoing support of ASAP and these girls.
WARNING: Javascript is currently disabled or is not available in your browser. GlobalGiving makes extensive use of Javascript and will not function properly with Javascript disabled.
Please enable Javascript
and refresh this page.