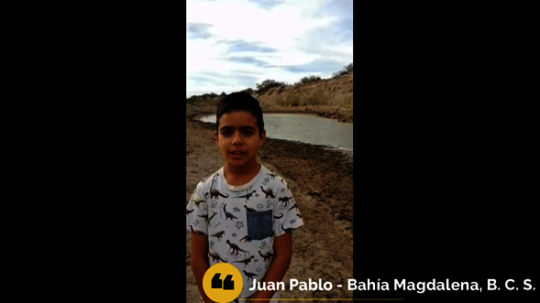 In commemoration of World Wetlands Day on February 2, 2021, Pronatura Noroeste with participants from the communities of northwestern Mexico created videos to learn about the priority wetlands in the region and their importance. One of the participating communities was Santo Domingo, B. C. S. located in Bahia Magdalena.
We spoke to one of our Star Mangrove Guardians who, with her son, made a video showing one of the wetlands in the community while explaining what they are. In the video, a temporary wetland of a stream that fills up during rain season is shown and its importance is explained. This particular wetland was used to show that temporary wetlands are just as important as permanent ones.
The video was shared on social media via Facebook and YouTube with the required permission from the creators. They were shown to have great feedback and the participants shared it with their friends and family in the community.
On another note, the final design for the signs to be placed near the shore is finished. The idea is to motivate its visitors to enjoy the environment's elements and avoid doing harmful activities. This design along with other signs that demonstrate the local flora and fauna will be placed by local community members along the shore near the mangroves.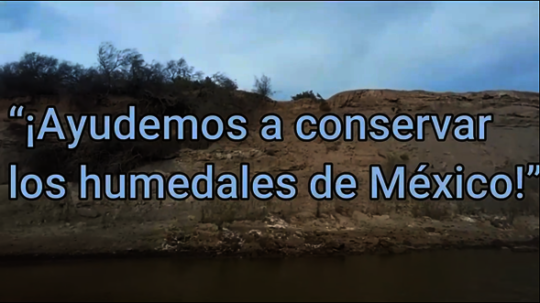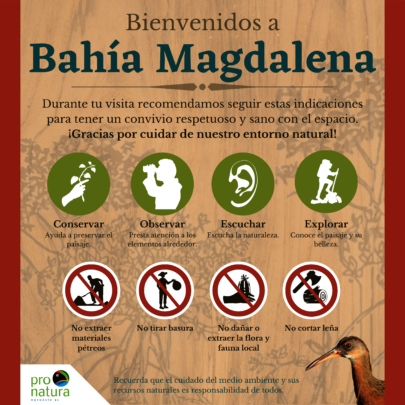 Links: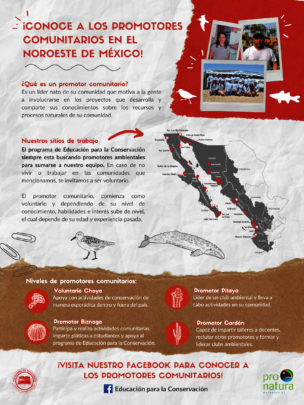 Keeping contact with the community is key when developing projects in rural areas. Because of the ongoing pandemic our regular visits to Bahia Magdalena have been suspended making communication more difficult. Nevertheless, we continue adapting to new ways of communication and work from a distance.
Since the beginning of October, we started a social media campaign on Facebook to recognize the efforts of our community outreach leaders in northwestern Mexico. The campaign consists of a summary of the activities that the community outreach leader has participated in during their work with the Education for Conservation program of Pronatura Noroeste A. C. The posts can be seen on the program's Facebook page: Educación para la Conservación.
A special recognition post was made for a new community outreach leader who currently lives in Bahia Magdalena and has been participating in spreading to others the online activities being carried out by Pronatura. Several other community outreach leaders who have worked in that region with different communities throughout the years were part of the campaign. We thank their efforts and their contribution to environmental education!
Currently, upon solicitation of the community, we are working on creating signs to be placed in strategic points along the shores of Bahia Magdalena to inform visitors about the flora and fauna there and what activities to avoid. These signs will be placed by the Guardians of the Mangrove to keep their environment and home safe!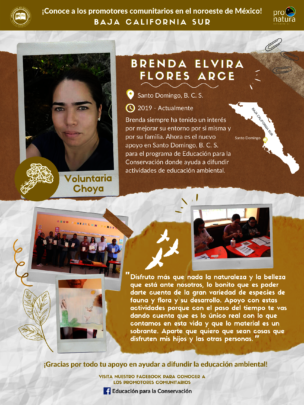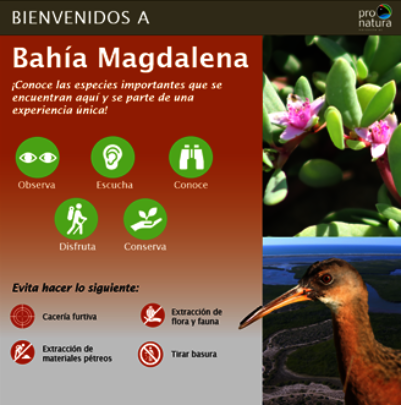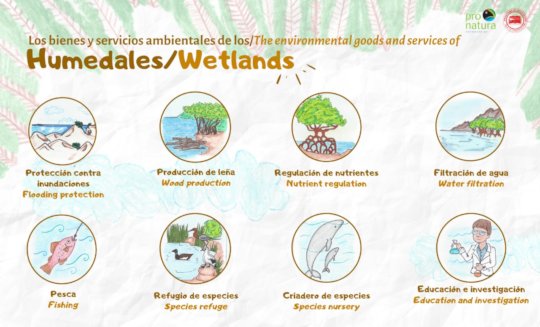 Considering current global events, we have been taking measures to continue our work with the project while keeping our team's wellbeing as our top priority. We are continuing with our main strategy using social media and instant communication services to reach the Bahia Magdalena community.
Due to the temporary closure of schools, we worked for the remaining of the school year from March to June with teachers and parents providing them with educational material with topics relevant to their community. We received feedback and participation from local students mainly from elementary school levels. Depending on the planned activities for the next school year, this strategy may have to keep being used.
In honor of World Environment Day in June, we called for the participation of children for a video in which they spoke about a specific species found in their region. We had the participation of one elementary school child from Bahia Magdalena who spoke about and drew an Osprey, and demonstrated its nest located near his home. He chose that bird because of his knowledge about the species due to his proximity with it.
Currently we are working on developing online environmental workshops to strengthen our outreach with the local teachers and continue providing them with knowledge and tools that they can use for the next school year.
We continue to take the necessary precautions in our daily activities to battle this global pandemic and hope everyone is well. Though we are facing more obstacles in accomplishing our goals, we are always adapting to reach them!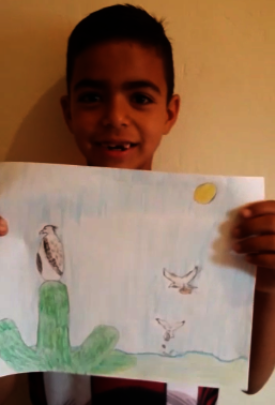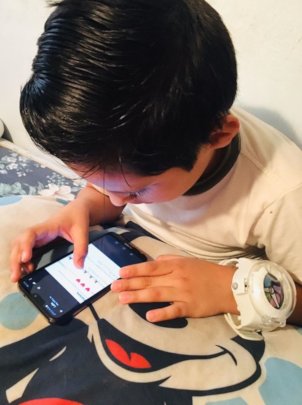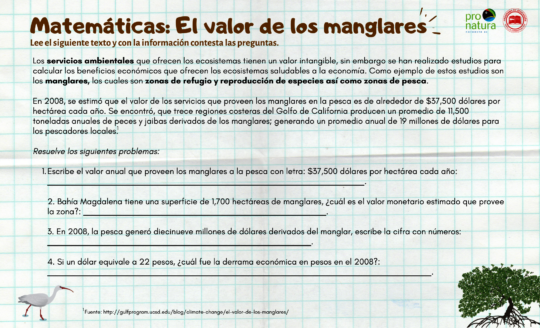 WARNING: Javascript is currently disabled or is not available in your browser. GlobalGiving makes extensive use of Javascript and will not function properly with Javascript disabled.
Please enable Javascript
and refresh this page.