Ana, Doris and Sara (fictitious names) were victims of sexual abuse. The first two by her teacher at school and Sara, by her mother's partner. Idea Dignidad has carried out psychosocial attention and has taken these cases to judicial and administrative instances. In Ana's case, we have succeeded in getting the aggressor sentenced, and the trial to hold Doris' aggressor still continues. But both girls and their mothers have received psychological support and accompaniment to avoid facing this situation alone. Neither Ana nor Doris are the same since her teacher crossed the boundaries and abused them and other girls of her grade (unfortunately no other father or mother dared to report). As a result of the abuse, Ana was sad, did not sleep and refuses to interact with her classmates. Doris, on the other hand, prefers not to talk about it because of the pain it causes. With the accompaniment of Idea Dignity both have returned to smile and still try to overcome this episode of their lives with support from their mothers.
Sara's 6-year-old situation, on the other hand, is complex. What began as a case of sexual abuse seems to be a crime of sexual exploitation or trafficking. A year has passed and we have not managed to get his mother to take adequate responsibility for what Sara should go by order of the Rights Protection Board, to a reception institution for girls in situations of violence. We will be attentive to ensuring that he or the judge in charge guarantees rights and protects Sara and we will also be attentive so that she and her brothers are protected against all forms of trafficking and exploitation.
Without your support, it would not be possible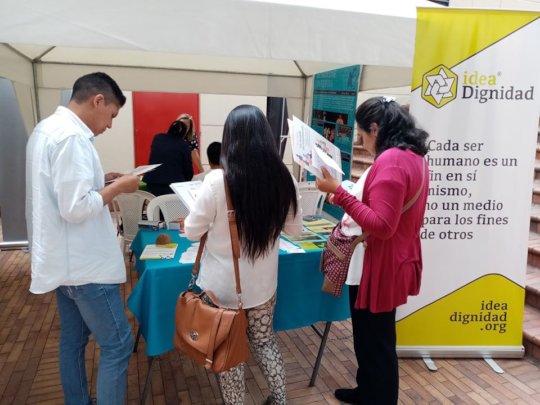 Within the framework of the project for survivors of violence that support victims, we continue making efforts to continue serving victims of violence so that they become subjects of rights.
As a product of the work of the last 2 years, the Foundation has carried out:
Legal support to 50 cases of violation of rights
Psychosocial support to 40 people victims of violence and violations of their rights.Of these, 70% are women and 20% are girls and boys.
400 people have also been trained in rights and comprehensive care (public servants and civil society).
On November 8 Idea Dignidad participated in the day of the French volunteer, where he promoted his actions.
We invite you to visit our networks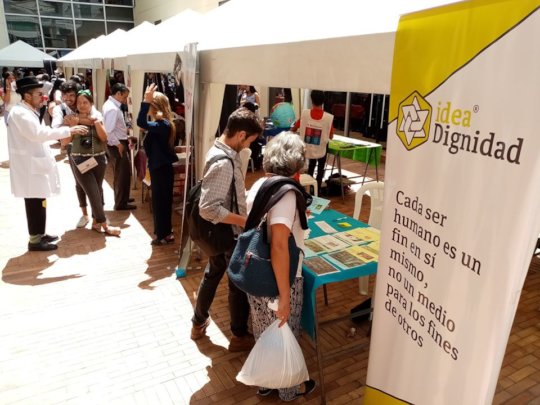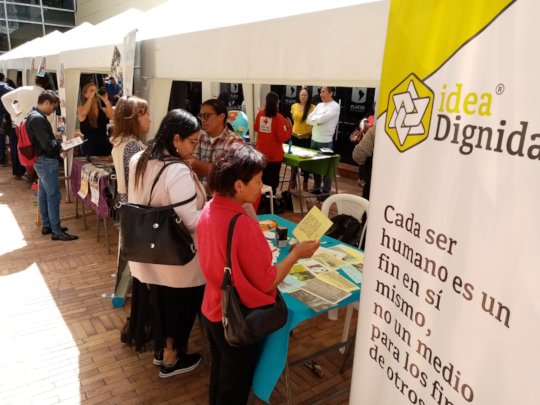 Links: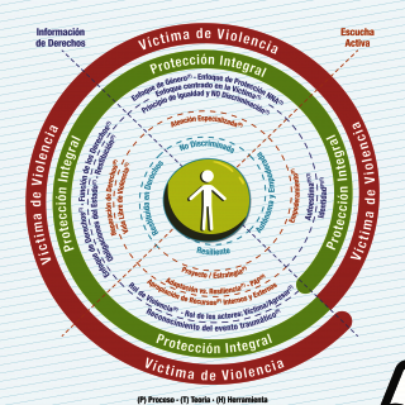 Idea Dignidad, continues to protect the rights of girls and boys in situations of violence, for this, our team of professionals in the legal area, provides legal advice and psychosocial support, in order to seek justice and reduce damage to emotional property and physical that cause for example, violence, neglect or neglect by adults. Although the project is not yet funded, the commitment of our organization is sustained.
Our service model is the proposal that guides our actions. We invite you to know our model of attention to victims.
This model has four objectives: restitution of affected rights, resilience (ability to recover from traumatic events), autonomy and, prevent new discrimination.
WARNING: Javascript is currently disabled or is not available in your browser. GlobalGiving makes extensive use of Javascript and will not function properly with Javascript disabled.
Please enable Javascript
and refresh this page.