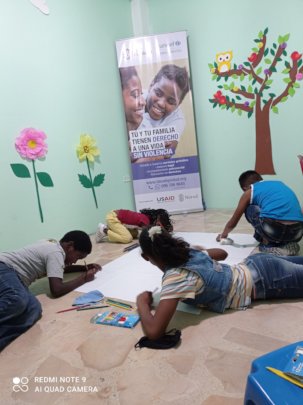 Art therapy is one of the resources through which we promote the emotional recovery of girls and boys who have been victims of violence. It's not just about making strokes or drawing. In the case of physical, psychological or sexual abuse it is a powerful resource of expression of the inner world and therefore helps in emotional processes.
The expression of one's emotions through art can help improve self-awareness, self-esteem, emotional control, reduce stress and anxiety, improve state of consciousness, attention or creativity. That's why, with them and them, we'll continue to create art to create other possibilities of life.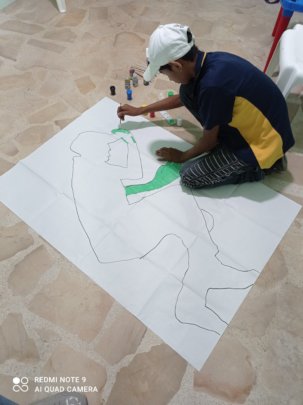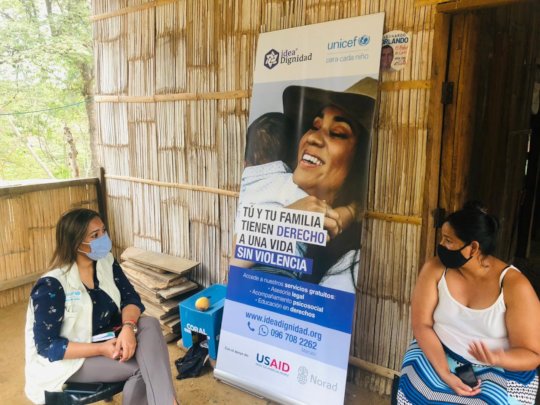 From an art therapy approach, it is said that dealing with complex problems requires creative answers. Surviving gender-based violence also requires women to enhance their entire creative capacity.
The women you see in the photographs have already made the most important decision: break the silence and after breaking it, seek our legal and psychosocial accompaniment.
That's why they seek our support, that's why they come together and learn, so they paint the walls with their dreams, their goals and in the hope that one day, they and their sons and daughters, will live free of violence.
Now your support remains critical.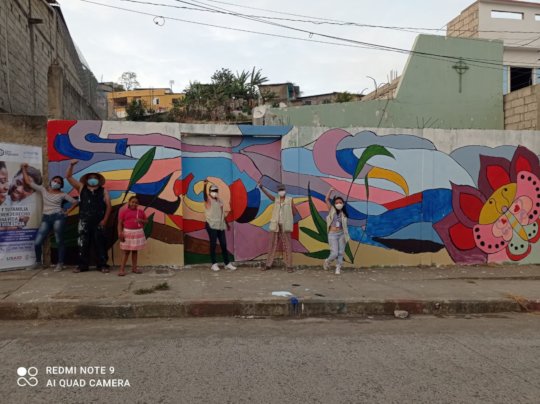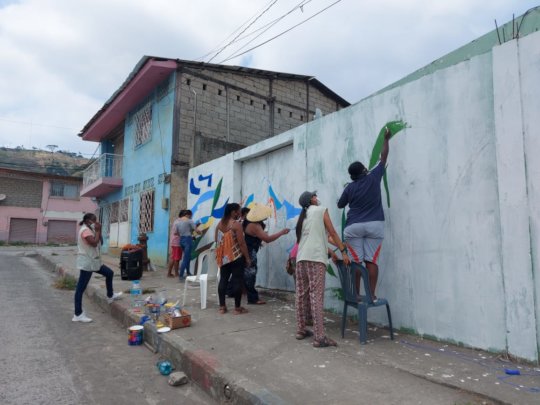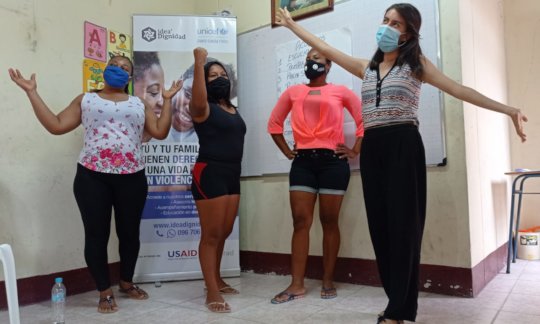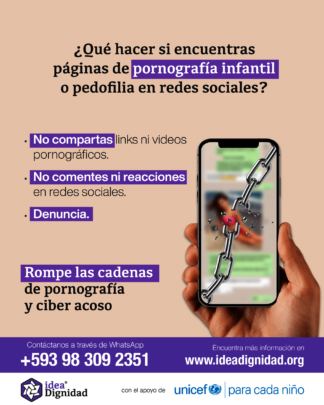 During the pandemic, Idea Dignidad have increased their efforts to provide legal and psychosocial protection, we promote a life free of violence, we prevent child pornography networks, we promote the right to access resources to continue their education, we promote the protection of adolescents in conflict. with the law.

Necessary because:
Due to the mandatory isolation by COVID-19, decreed in Ecuador since March 16, and the suspension of classes face-to-face since the 12th of the same month, the violence against boys and girls and women have increased, since also increased the time of coexistence with their aggressors. In addition to physical violence, forms of psychological violence more recurrent, are, for example, situations of coercion, devaluation, disqualification, constituting the family environment in an environment of aggression and not in a space of mutual support. 

The isolation can also generate anxiety and depression that strains family relationships, intensify or create situations of violence. As is known, most cases of abuse and sexual violence against girls occur in the family environment, in such a way that the context of impunity derived from the precarious capacity to judicial institutional assistance or shelter homes during the isolation, is increased. This sexual violence, the recession economic and limited access to contraceptives, suggest that the rate of pregnancies will also increase. desired. Similarly, the payment index for alimony has lowered during the pandemic, according to the SUPA data, the payment accompanied by threats and harassment is also one of the repeated forms of psychological violence, which affects in the exercise of rights and the well-being of children. 

He number of consultations to initiate food and power trials collecting overdue pensions has grown considerably in recent weeks, economic pressures are also a form of violence carried out against boys and girls and their caregivers, it is essential to be able to guide, advise and accompany the processes that allow pensions that can cover basic needs.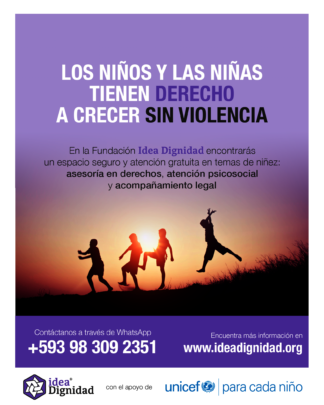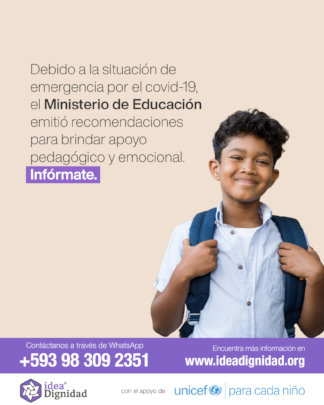 Links:
WARNING: Javascript is currently disabled or is not available in your browser. GlobalGiving makes extensive use of Javascript and will not function properly with Javascript disabled.
Please enable Javascript
and refresh this page.