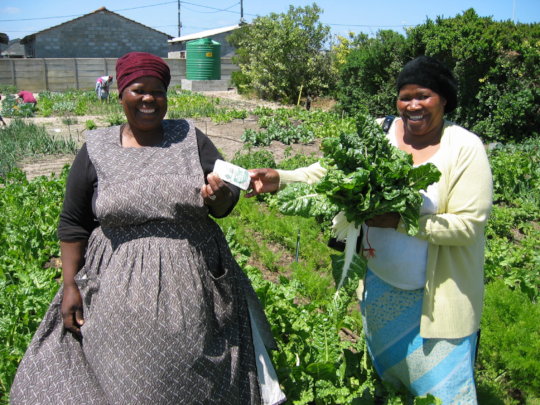 Dear GlobalGiving Friends,you may have heard about the drought in Cape Town which has been brought about because of the low rainfalls over the last two years or so.As a result, the City as a whole is being affected and everyone is having to use water sparingly. Ground water (eg water from boreholes) is also affected due a lower recharge.
But our micro-farmers do not give up- they are conserving water from their boreholes, for example by watering only in the mornings and evenings and also by mulching (covering exposed soil with straw or any other form of natural material) which then reduces evaporation.
Thus they continue to produce and feed their families and sell to community members and even to restaurants.
Thank you for your continued support - it makes a big difference since we are enabled to continue to provide essential services to our farmers, for example regular visits from our fieldworkers to encourage production via water saving techniques as mentioned above.
Dear Global Giving Friends
our project is unusual since it has now appointed our grassroots farmer leader as ceo. Her name is Christina Tenjiwe Kaba.She cant read or write much so its a political appointment in the widest and best sense. She stands for all people who need and want to learn to farm their land, irrespective of party politics.
The newsletter attached celebrates our 35 years in the field so far and contains a "story of love" all about Christina Tenjiwe Kaba
I hope you enjoy reading it and thank you one and all for your support and help over these years.
Rob Small
co-founder and resource mobilisation for Abalimi
Attachments:
Dear Friends, we in South Africa and particularly in the Cape region are experiencing a very bad drought. Our dams are nearly dry and there is not enough rain. But this does not stop our familymicro-farmers. They use water carefully. There are many ways to keep going even under difficult circumstances- one of the most important ways is to mulch the soil so that it does no dry out. Mulch is a layer of organic matter such as grass or leaves that is layed over the soil between the plants. The moisture in the soil is thus preserved and less water is needed.
We (ABALIMI) continually supply training and follow-up to our many micro-farmers and thereby encourage them to keep on planting and to use their water wisely. Every drop counts.
Many of our family micro-farmers are earning a regular modest income from sales of their vegetables to the public . They also feed their families with plenty of good fresh veg . They could not do this otherwise since they are withoit education and cant find work. Unemployment in SA is over 30% overall and in the areas where we work unemployment levels are often above 50% . Without our assistance there would be a lot of underefed children.
The attached pics are some examples of lovely gardens that provide food for wholefamilies and communities in our area.
Thank you for your ongoing support .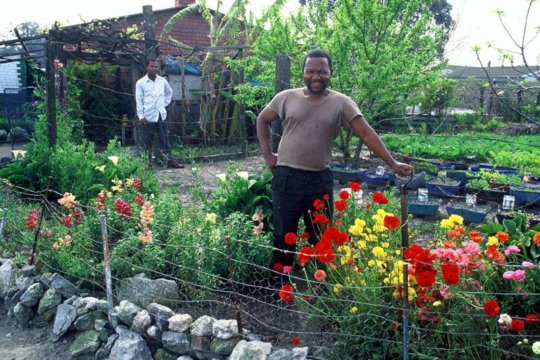 WARNING: Javascript is currently disabled or is not available in your browser. GlobalGiving makes extensive use of Javascript and will not function properly with Javascript disabled.
Please enable Javascript
and refresh this page.