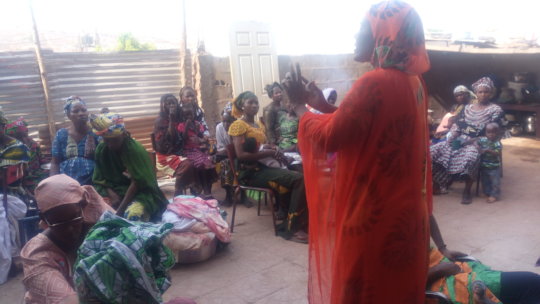 Women and Girls Mali, Project #42337
Spread anti-FGM messages through the media in Mali
By Healthy Tomorrow, Inc.
4th and Final report, September 14, 2020
Radio show about COVID and FGM produced and aired
By Susan McLucas, project leader and president of Healthy Tomorrow
When we increased our goal from $7,365 to $7,605, we planned to make 2 more contracts with radio stations at $120 each to play our songs. Then COVID hit and we decided it was more important to make a show about COVID and FGM than to play our anti-FGM songs more times on the radio, so we produced a show and put it on 2 radio stations 4 times each. We went over our goal and used our own money to make up the difference.
The show we produced featured two of our activists speaking with a host of Radio Guintan (The Voice of Women) for half an hour about the connection between FGM and COVID-19. The main idea is that FGM weakens girls and, to fight off COVID, people have to be strong. The discussion reviewed recommendations about social distancing and cleanliness for the prevention of COVID and went over all the arguments we usually bring against FGM, the trauma, the terrible health and psychological consequences and the message it gives that girls and women aren't valued.
The show was first aired on Radio Guintan on May 8 and then rebroadcast on May 16, 23 and May 30. It was also broadcast on Radio RFM on June 5, 6, 11 and 12.
All in all, with this project, we have put on TV the trailer to "In the Name of Your Daughter" 5 times, and a video of legislators speaking out against FGM 3 times, aired our music videos against FGM 10 times, put our songs on the radio at least 72 times and put up 3 billboards.
We confidently expect that this is bringing more people over to our point of view, that girls do not deserve to be mutilated and that no good purpose is served by doing so.
We thank all those who made this possible and vow to continue to raise concerns about FGM, until it is no longer practiced in Mali.
Financial Report:
We received $$7,667 and spent more to accomplish all we had promised, plus our new COVID-FGM radio show
Airing 10 music videos on Malian TV at $90/showing………………………………...$900
Airing the trailer to "In the Name of Your Daughter" 5 times at $365 each……….$1,825
Making contracts with 3 radio stations to play anti-FGM songs 24 times ($5/song).$360
Producing a radio show about COVID and FGM at Guintan Radio $110
Broadcasting the COVID-FGM show on Guintan and Radio RFM, $305 each $610
Airing a video of legislators speaking out against FGM, 15-min version, 2 times...$1,600
Airing a video of legislators speaking out against FGM, 30-min version…………..$1,600
3 anti-FGM billboards at $360 each (terrorized girl drawing, which we made)…..…1.080
Total……………………………………………………………………………………….$8,085
You can see the music videos and the bill board on our website StopExcision.net.
You can see the trailer to the film at: https://www.youtube.com/watch?v=xt3XdU0Fddo. (We are showing a French version of the trailer, that we made.) We want to show this trailer about progress in Tanzania to inspire Malians about what is possible, once a law against FGM is in place. The Malian government is taking its time about enacting a law and is one of the last countries that practice FGM not to have a law.
You can buy a CD of the album "Stop Excision" which we produced in 2000 and which is still played regularly on Malian radio stations. Send a request to SusanBMcL@gmail.com or buy it on the website StopExcision.net. You can hear many of songs on it by watching the music videos on the website.
The new COVID-FGM radio show was produced at Radio Guintan and broadcast there 4 times and then broadcast on Radio RFM 4 times.
The videos of the legislators speaking against FGM were made last year, when members of the National Assembly, who are on our side, did speaking tours to convince their constituents to stop cutting their daughters. These are well-known, respected members of the Assembly and we confident that sharing their words with a TV audience of 4 million Malians has helped push the discussion in our direction.
We are sure that putting these messages out on the airwaves and into the public spaces has helped change minds against FGM in Mali.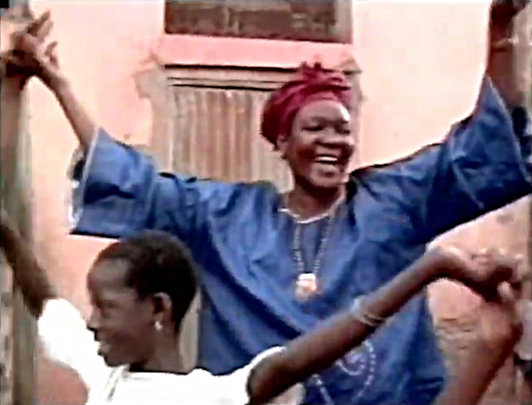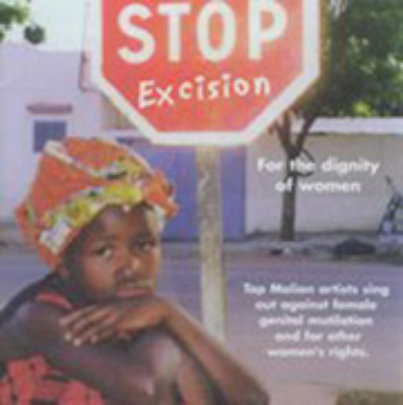 Links: