Since the last project report, despite the COVID 19 pandemic, a larger group of volunteers has actually been able to travel to our shelter. It was built roofs like crazy at 30 degrees in the shade. The volunteers have managed 140 running meters of roof.
Besides that the registration of the puppies was very important. Every summer Bucov is flooded with hundreds of puppies. So the registration of all vaccinated and old enough puppies is very important. Only then they can be seen by potential adopters in Germany and have the chance to leave Romania.
Puppies, which are often brought very young and without mother to a shelter with nearly 3500 dogs, have to be very well cared for. They need good food, must be vaccinated and dewormed. And if they survive all this, with a lot of luck they can start their journey into a better future.
In order to cover all these costs, we are dependent on each and every donor.
Many thanks to every single one
Warmly
Bettina & team of ProDogRomania e.V.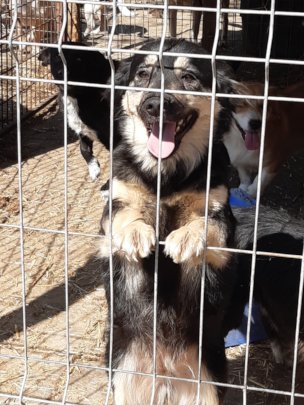 When we started the COVID-19 project, none of us knew what the pandemic and its effects would be like.
First we started to build up a stock of urgently needed supplies of food, vaccines, syringes, gloves and disinfectants
As we did not know how long the borders would remain closed and therefore no volunteers could fly to Romania, especially in Bucov our animal welfare activists started to build roofs together with the city workers.
After 6 long weeks we could finally dare to transport dogs to Germany again. Also these transports in the times of the pandemic runs differently. The drivers now need freight papers and at the transfer points we pay very close attention to the compliance with the respective hygiene regulations.
Two weeks ago, the first volunteers flew to Romania, especially to register dogs for our gallery so that people can find them and see them. At the end of the month a larger group will fly to Campina and Bucov to build roofs and also te register the dogs fort he gallery. Since the number of cases in Romania is increasing again, we can use a big thumbs down – perhaps also as a donation? Not that COVID-19 will put a damper on our plans again.
We are preparing ourselves for a completely different work in the near future, as the pandemic will certainly accompany us for a long time to come.
With this in mind, everyone stays healthy and please be at our side to support all the dogs in our 4 shelters.
warmly Bettina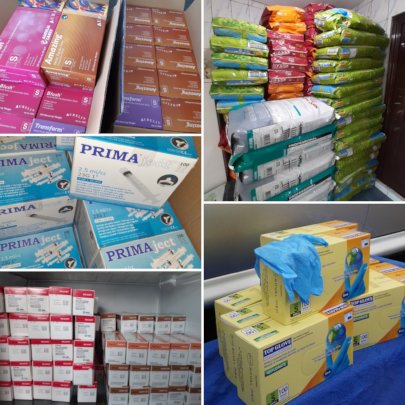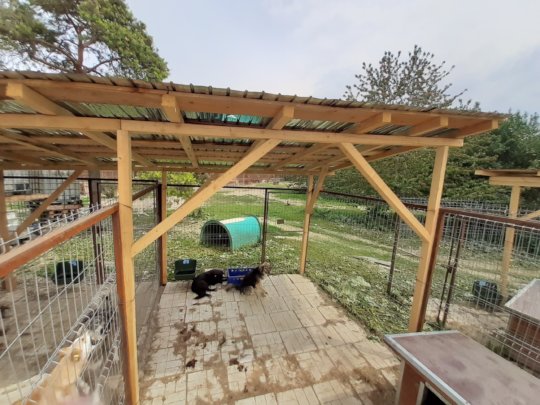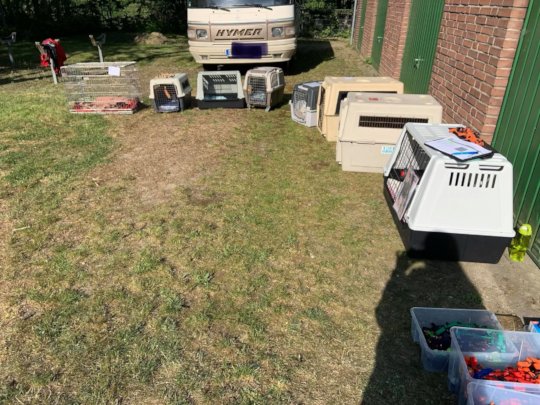 Especially in the Shelter Bucov, where about 3,000 to 3,500 dogs live, the food bills are immense. Each month we have to buy food (approx. 30,000 kg) worth about $25,000. Twice a week the food company brings food to Bucov.
Additionally about 50 new kennels were built in the last half year. All new kennels and also some of the older ones were layed out with tiles. The reason therefor is that with the tiles the kennels can be cleaned more easily.
Since the volunteers could not travel to Bucov in spring because of the COVID19 pandemic, the roofs were also built by the local workers.
All this must continue every month and that is why we need you!
Please continue to support us in this important project
Warmly and stay healthy
Bettina and the whole team
WARNING: Javascript is currently disabled or is not available in your browser. GlobalGiving makes extensive use of Javascript and will not function properly with Javascript disabled.
Please enable Javascript
and refresh this page.