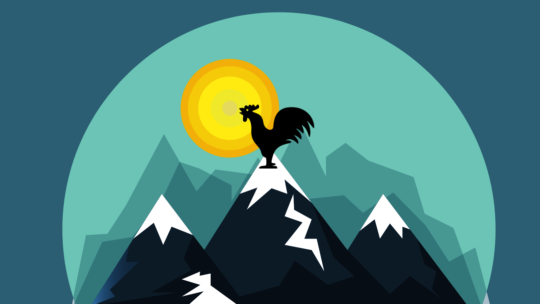 Hello, Happy New Year, and thank you again for your support of The Rooster Project!
Let me tell you about some of the roosters who have joined our community since our last report:
Most recently, one of our local supporters, who often brings a disabled youth in her care to volunteer at the sanctuary, happened upon a rooster standing on a rural road on a morning when the wind chill was -5F. After ascertaining that he was not a companion of any of the people living on the road, she called us.
Even though there were already 86 roosters in residence, with more on the way, of course we said to bring him here and we would find a way to integrate him into one of the flocks. In addition to shivering from the cold, he was extremely skinny, so we suspect that someone dumped him in the woods (a common fate for unwanted roosters).
He's very friendly, and so we have high hopes of an easy integration, after he has spent some time in the infirmary regaining lost weight and recovering from his brush with hypothermia. Rachel calls him "Speedy" because he is super-fast.
The red rooster we are calling Vinny also was found on a rural road. He had what seemed to be a broken leg, so his rescuer brought him to the local wildlife rehabilitation center, which is called VINS (we often get each other's phone calls due to the similarity of our acronyms). They gave him pain meds and arranged for one of their staff members to bring him to us. We were very happy with them for that, and so his name reflects their role in his rescue.
Vinny is super sweet and is already a staff favorite. He did have a fracture, which is now splinted, and he will stay in the infirmary until it heals. Everyone likes chattng with him while working in that area: If you talk to him, he always replies!
We're now awaiting four young roosters who had been companions of an elder woman fleeing domestic violence. Integrating new roosters into our flocks is always most difficult in winter, because the ice and snow sharply decreases the amount of room roosters have to range and space is the best peace-keeper, but of course we said yes in that situation. So often, women feel trapped in domestic violence relationships because they do not dare leave animals behind with the abuser but are unable to bring them to shelters or other supported housing.
I hope you've enjoyed "meeting" some of the newest roosters to join our community. If you missed our overall annual Activity Report for 2020, I've attached that here. We feel proud of what we managed to do in the midst of the pandemic and other crises, and we know that we could not possibly have done any of it without the help of supporters like you.
So, thank you again!
Sincerely,
pattrice
PS -- Follow us on social media to "meet" more roosters! And, if you haven't yet done so, tune into one of our virtual tours to see the sanctuary!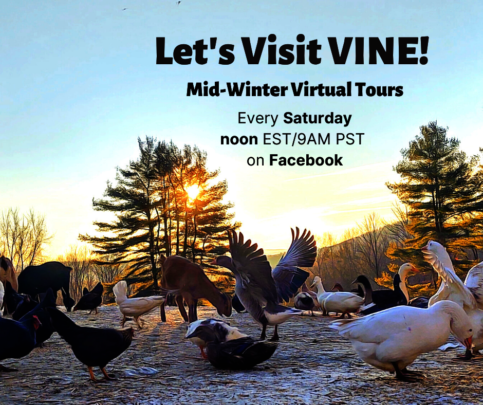 Links:
Attachments: