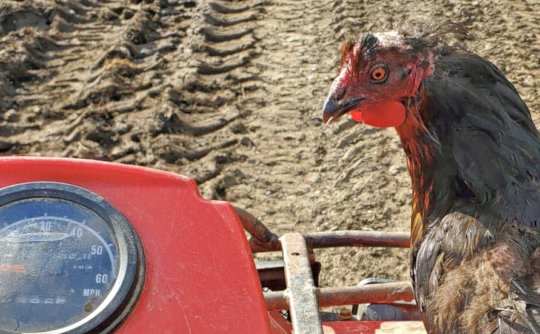 Before I say anything else, let me say that VINE Sanctuary stands in solidarity with protestors around the country and around the world who are standing up against racism and insisting that life means more than property. As an organization devoted to social and environmental justice as well as animal liberation, we have always included anti-racist efforts in our work and will continue to do so.
We do see our efforts on behalf of roosters as especially consistent with struggles for social justice. Roosters are stereotyped, and these sterotypes lead them to be treated with wanton callousness and to be subjected to violence. Stereotypes about nonhuman animals and stereotypes about groups of people interact with one another complexly, often compounding one another. No person of any species will ever be truly free until we have rearranged our minds and remembered our hearts.
Since the last report, our efforts to care and advocate for roosters have been complicated by Covid-19. Nonetheless, we have persisted. Despite having to close the sanctuary to visitors, we did devise protocols to allow roosters in life-threatening situations to be brought to the sanctuary for no-contact drop-offs.
Roosters who have come to the sanctuary since the last update include a group of semi-feral birds seized by authorities from a local farm. We have been heartened to see them be socialized by other birds at the sanctuary and even make friends with members of other species. One has taken to riding on the back of Sugar the friendly ewe. The most touching rescue was when we were contacted by a man who had overheard his neighbor planning to kill an unwanted rooster. He talked his neighbor into refraining from killing the bird until he could look for a home, found us, kept the bird in his home overnight, and then brought the bird to us even though doing so required him to drive to a strange place just as our state was shutting down due to the pandemic.
The pandemic has put out-of-state travel on hold, so I will not be able to travel to other sanctuaries to help them strategize how to be able to take in more roosters until travel becomes more safe. However, we have been able to do remote consultations. We have also helped two local authorities coping with roosters seized from cockfighting figure out how to place rather than euthanize as many roosters as possible.
We know that you too may be struggling due to Covid-19 and/or the upsurge in police violence across the USA. We want to remind you that life at the sanctuary continues as always and to see the sanctuary as a place of refuge for you too. Follow us on social media, where we are doing frequent live streams, to tune into the world beyond the human for a few minutes each day.
Thank you again for supporting The Rooster Project!
Sincerely,
pattrice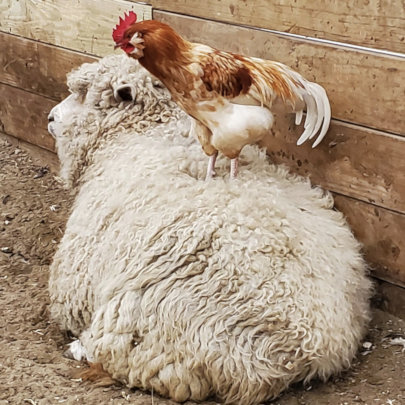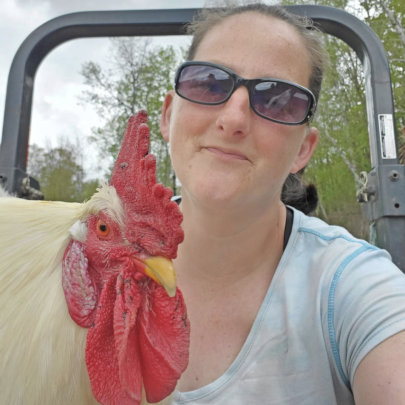 Links: