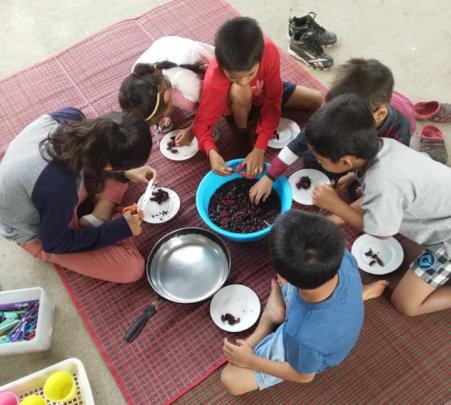 As we entered year 2 of the COVID-19 era, we were thankful for a return to some normal activities in Chiang Mai, Thailand. Fortunately, life at Connie's Home was not drastically altered by the virus. We grow many fruits on our property and we've 'harvested' a lot of mulberries since our last update. See photo of the children helping to prepare for various desserts and drinks made from mulberries.
Thanks to generous, ongoing support by folks like you, we are able to provide the necessary medical care through private hospitals when the government funded services are inconvenient due to travel time and long waiting lines.
We had a house full of chicken pox (see photo). As that affliction worked its way through the household and everyone recovered, we had to be tested for Covid-19 (see photo). One of our staff tested positive after exposure in one of her groups. All tests were negative but we had to quarantine at home for 14 days. We were visited by the deputy Governor, head of our village and a nurse from the nearby hospital to bring us more masks and hand gels.
We want to thank you for helping us to serve the Thai children who are waiting for their forever families, especially during this patience-trying time of COVID restrictions - relaxations - and more restrictions.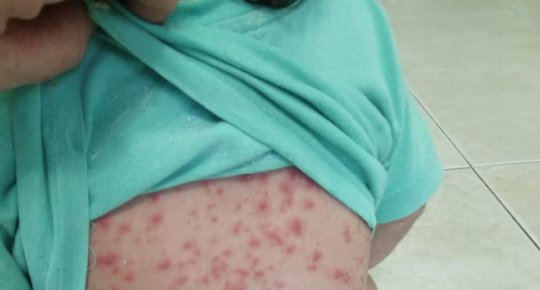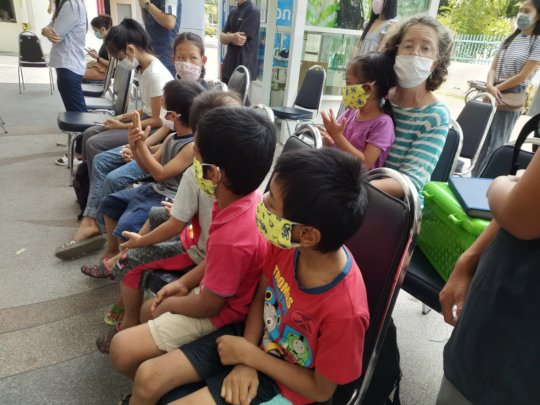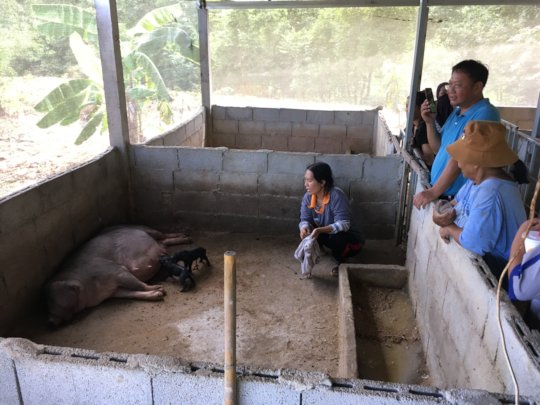 The new pig farm business started this year with Cahkui and his family in Mae Taeng area is going well.
He started the pig farm with 5 mature sows and 6 piglets in January this year and recently had his first new piglets born. They had a total of 12 piglets and were able to get them all settled in their new world.
The 6 piglets are now ready to bring to market and will be the first income from the business. Cahkui and his family are excited to have a successful start with their pig farm and plan to grow the business to have 15 mature sows and processing about 300 piglets every year.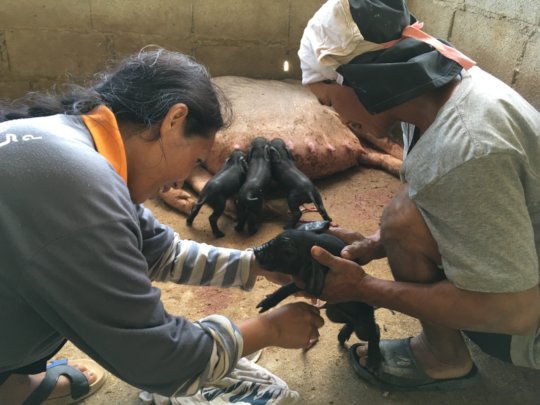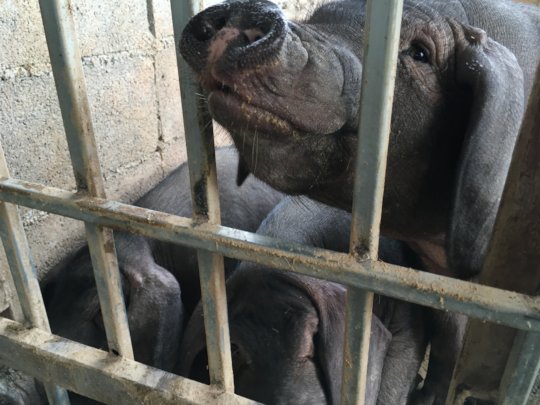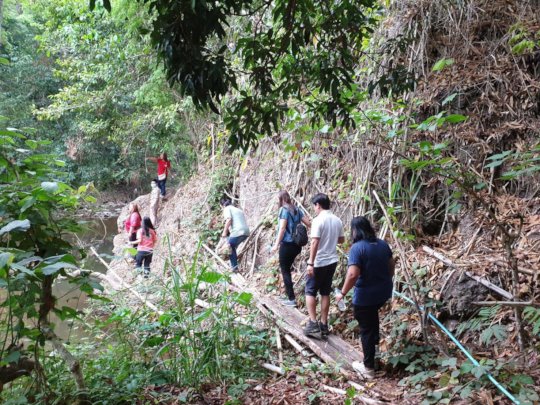 Even though Thailand has been facing it's worst Covid wave of sickness since the beginning of the pandemic, we have still had the opportunity to go out and help our tribal brothers and sisters in a safe manner. I say brothers and sisters because even if we are not related by blood, we are still family and take care of one another. We recently went to Doi Saket District to deliver about 40 food packages for the elderly, the poor, and bedridden. We spent time with each person or family to encourage them through this difficult time. In years past, many families would be able to survive by living off the land, but in this day and age, many families depend on jobs outside their village for some or all of their income for food. We heard of one family in this situation deep in the jungle. The husband had to be far away for work and the mother was at home taking care of their 4 children. We had to hike 2 kilometers through the jungle to reach her but she was so grateful for the food and supplies. We also recently visited Ban Pang Daeng School to provide lunch and gave school supplies, toothbrushes and toothpaste kits to 120 students. Thank you for helping us meet real needs of these families during the Covid pandemic.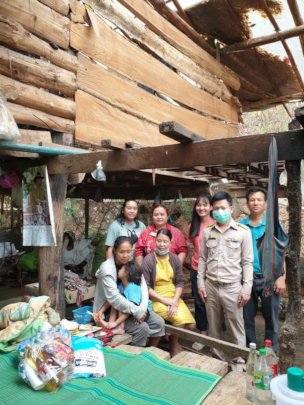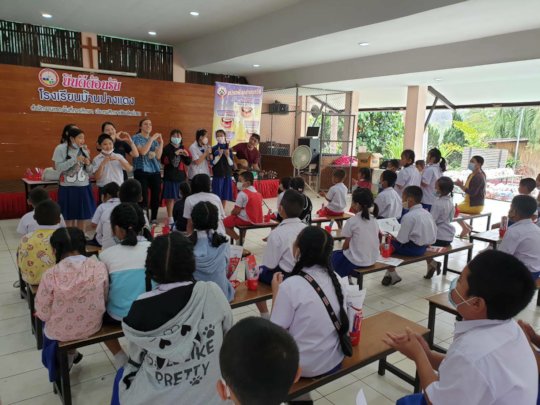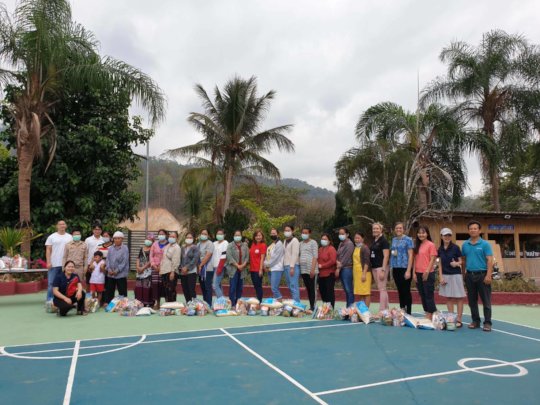 WARNING: Javascript is currently disabled or is not available in your browser. GlobalGiving makes extensive use of Javascript and will not function properly with Javascript disabled.
Please enable Javascript
and refresh this page.