MADRE's local partner, Taller de Vida, works in Usme, an urban district of Bogotá, Colombia that has been particularly affected by displacement caused by the ongoing armed conflict. The population of Usme is primarily composed of low-income families, with 80 percent of families working in the "informal economy." There are three armed actors active in the area, putting children at a high risk of recruitment into a life of combat. Taller de Vida is currently working with 250 children and young people in the center in Usme in order to rehabilitate former child soldiers and to prevent the recruitment of others through awareness-raising activities.
Taller de Vida continues to offer alternatives to violence to young people in Bogotá who have been uprooted from their homes and are at high-risk for being recruited as child-soldiers. Some of their activities include trauma counseling, art therapy, and recreational programs such as dance and theatre. They are also very active in informing Colombian youth of their human rights. One of Taller de Vida's most successful endeavors included former child-soldiers learning videography through a project entitled Reinventing Life through Art, which allowed them to document and heal from their traumatic experiences. In 2007, MADRE volunteer Miguel Macias traveled to Colombia to train 16 young people to use professional digital cameras and video editing systems as part of this program; Miguel is planning to return to the country to continue his work with youth.
The Bambu Project is a psychosocial intervention program that works with young ex-combatants in offering them basic tools for successful reinsertion into society. For five years it has facilitated, in the population they serve, skills to enhance dialogue, negotiation, mediation and ultimately overcome violent scenarios through workshops on theater, video, photography and dance. The project also provides a variety of activities to local primary and secondary schools to prevent and raise awareness in the community of the issue of child soldiers. Right now, Taller de Vida is working with Colegio Monteblanco in Usme, serving 3,000 kids, 140 teachers, 120 people from the community and 150 parents. Finally, the project entitled Proyecto Corazon de Cebolla is aimed at encouraging children to view education as an important asset to be valued, therefore motivating them to stay out of armed conflict.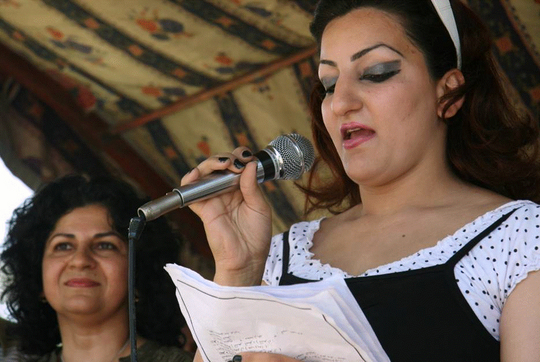 In partnership with OWFI, MADRE has been supporting young Iraqis in their quest to unite and demand peace through poetry, music, and other art forms.
Art Action for Peace organized a Summer Festival in Al Zawra' Central Park. The festival brought together nearly 1,400 people over the course of the day from all areas of the city. The festival included musical performances and readings by young women and men advocating for peace and women's rights. In addition to the Summer Festival, Art Action for Peace continues to hold regular gatherings of 20 to 30 young artists each week, enabling them to develop their art and strengthen their commitment to peace.
MADRE and OWFI staff also provided technical and moral support to Art Action for Peace youth organizers to create a new umbrella organization that will include all existing and developing Art Action groups: poetry, music, theater, writing, and sports. Finally, training was provided to outreach program officers who wanted to extend the reach of Art Action for Peace to cities in central, southern and western Iraq.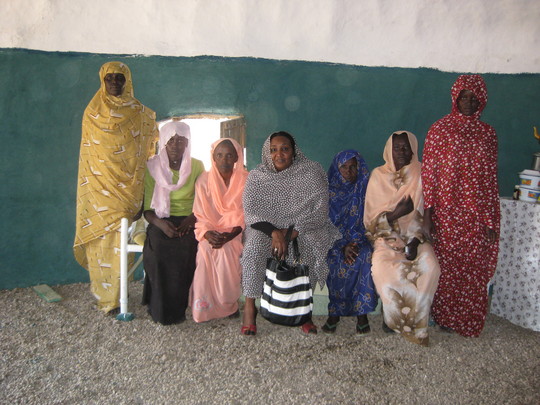 Women Farmers Unite has expanded to over 2000 members from 20 different villages in Al Qadarif state in Sudan. MADRE and its sister organization, Zenab for Women in Development, were able to distribute high-quality seeds to 500 women from 20 different towns.
Sorghum, sesame, and peanut seeds were distributed in July 2008 at Zenab's center in Al Qadarif City, with 35 union representatives traveling up to five hours each way to collect seeds to bring back to their communities. Seeds were distributed by Zenab staff and volunteers from the Department of Agriculture, who calculated the amount of seeds for each community according to the area of farmland held by union members. Women who wished to grow other crops such as millet in order to better suit their families' needs were able to trade their seeds at markets.
To ensure a successful growing season and harvest, local coordinators visited different villages and spoke with union members. The coordinators also discussed plans for the winter harvest and made sure the farmers were well prepared. The use of high-quality seeds, new tools, and better training for women farmers proved to be a winning strategy. The Women Farmers' Union celebrated their first harvest last winter, a large bumper crop that produced enough food to feed hundreds of families. The union is now preparing the soil for their next crop this summer and the women farmers have new hope that they can grow enough to feed their families and support themselves.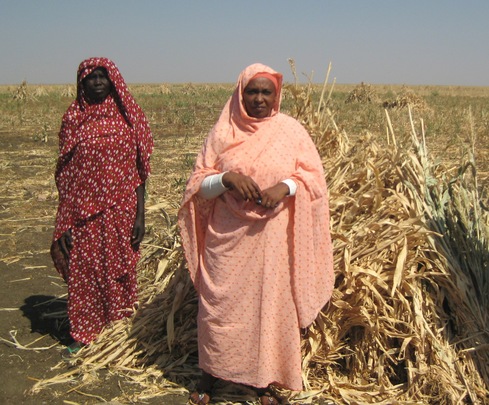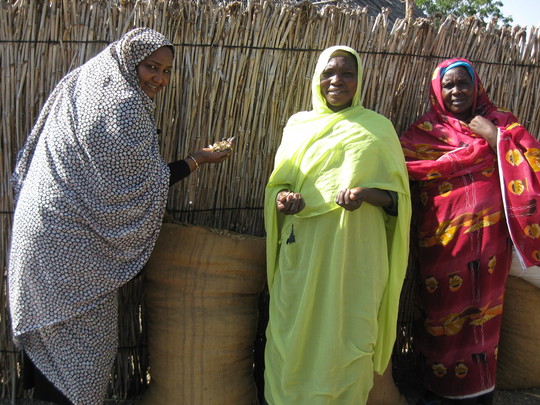 WARNING: Javascript is currently disabled or is not available in your browser. GlobalGiving makes extensive use of Javascript and will not function properly with Javascript disabled.
Please enable Javascript
and refresh this page.