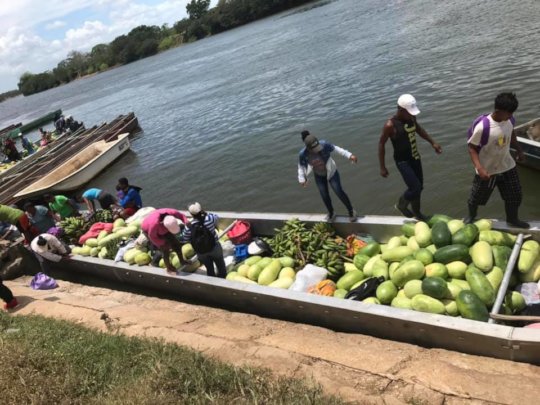 In the remote community of Waspam on Nicaragua's North Atlantic Coast, we work with our partners, Wangki Tangni to support Indigenous women farmers. One of the biggest challenges they face is that their isolated communities are only accessible by boat. That means that women have to make a long journey down a river to bring their produce to market.
What's waiting for them at the other end? The chance to raise money to sustain their families, and to make connections with other women farmers facing the same challenges. In the photos below, you can see just what it takes to make that long trip.
We are proud to partner with Wangki Tangni to reach these remote communities and get them the support they need.
What's more, this region faces intensifying storms due to climate change, hindering harvests. But with farming workshops and seed supplies, these women farmers are learning techniques to help raise successful harvests to sell at MADRE-sponsored farmers markets. Thank you for supporting these women farmers, their families and their communities!
Photo credit: Wangki Tangni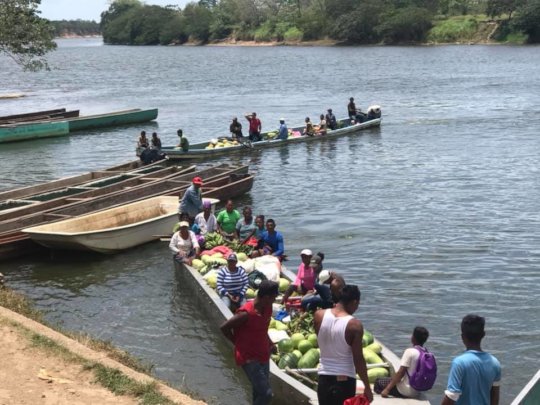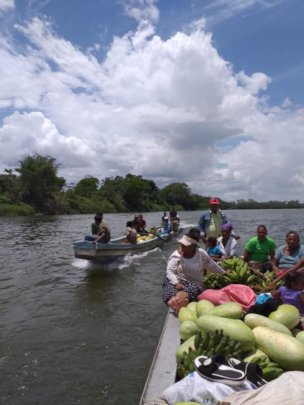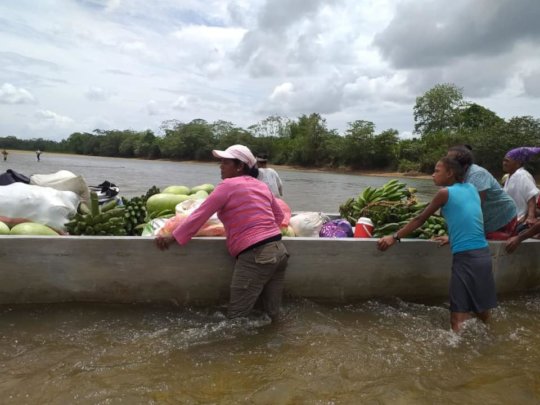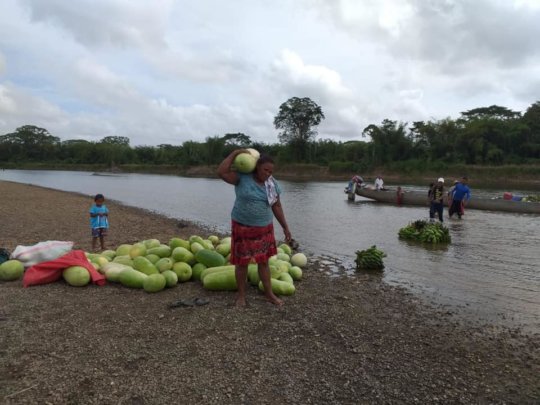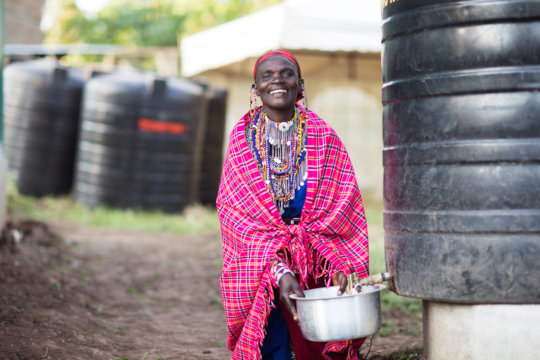 Our partners at the Indigenous Information Network (IIN) mobilize women on the frontlines of climate change. Kenya is enduring longer dry months and dwindling water supplies, creating burdens that fall heavily on women and girls. They are the ones typically tasked with walking long hours to find and haul scarce water for the household.
Thanks to your contributions, we have installed water storage tanks that collect rainfall and secure clean, easy-to-access water for women and families. IIN was also able to distribute over 100 energy efficient cookstoves, an updated Indigenous design that burns plant waste instead of wood.
Also, we delivered 50,000 tree seedlings to women farmers, which will offset climate change by renewing forests and protect local water sources by preventing erosion. Thank you for making this possible!
Photo credit: Poppy Miyonga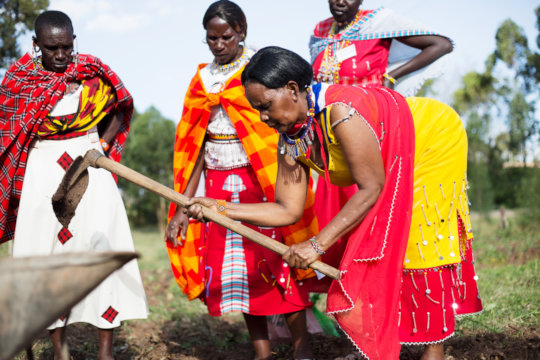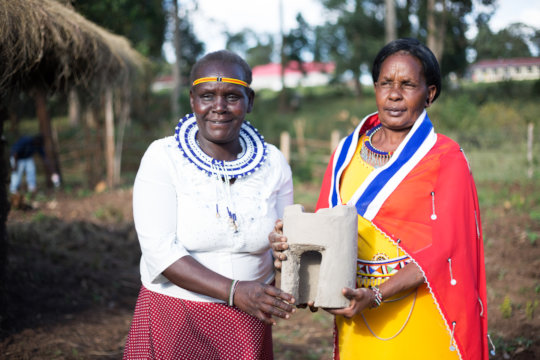 Our partner, the Organization for Women's Freedom in Iraq (OWFI), recently welcomed nearly 50 new and 10 returning participants to their counseling and peer support sessions at one of their Women's Centers. Many of these women are survivors of terrible violence, including captivity by ISIS.
For these sessions, OWFI tried something new - and it worked. Usually, the sessions are a combination of trauma healing and reintegration. But this time, they split the sessions, focusing on each element in turn. This helped the women first confront the crises they had endured and also realize that their past experiences didn't have to dictate their present and futures.
These two distinct sessions helped women separate their past from their future. The trauma healing sessions give survivors the opportunity to share their stories of trauma in a group setting and get support from specialized counselors. And the reintegration sessions created a space to talk about their fears and anxieties about the outside world. At these sessions, women learned social skills that will help them reintegrate back into their communities.
Women who had removed themselves from society for years following their traumatic experiences as ISIS captives have reported that, after attending OWFI's sessions, they feel like they belong again. This new approach has enabled these sessions to breathe new life and possibility into survivors.
We're always inspired by our thoughtful partners who adapt to provide the most useful and caring support to survivors. Thank you for making this vital work possible!
WARNING: Javascript is currently disabled or is not available in your browser. GlobalGiving makes extensive use of Javascript and will not function properly with Javascript disabled.
Please enable Javascript
and refresh this page.