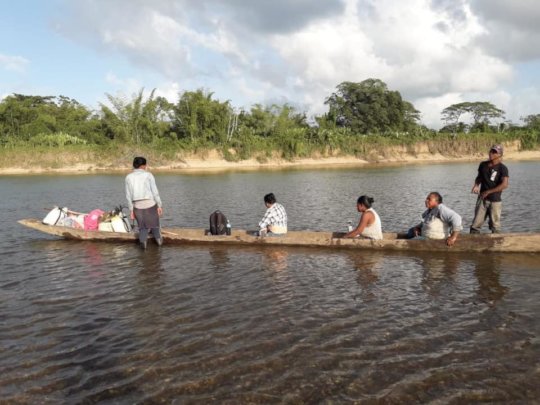 Winter and spring are a busy time for the local women farmers who participate in Harvesting Hope -- the program we run with our Nicaraguan partner, Wangki Tangni! These photos will help guide you through their process.
In the first photo, you can see women getting ready to head out to tend to their fields - some of which can only be reached by boat.
In the second photo, a local woman weeds her field to help raise a successful crop of vegetables.
And in the third photo, after spending much time caring for the crops, it is time for the first harvest of the year!
In the final photos you can see the results of all of their hard work. The women farmers take their crops to local markets to sell. They can use this money to reinvest in their farm and support their families - by having healthy vegetables to feed their children and extra funds from selling their crops.
And through the Harvesting Hope program, local women farmers have a community to lean on. Together, with you, we're creating stronger and healthier communities. Thank you for making this vital work possible!
Photo credit: Wangki Tangni