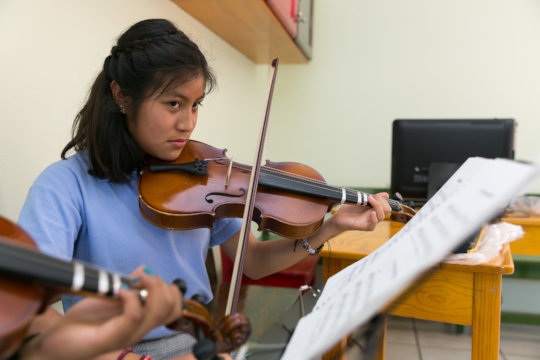 In Crecemos DIJO, we work to provide Oaxacan children with better opportunities for their lives because we are convinced that even in vulnerable contexts, children have the right and potential to develop and achieve their dreams. The "Touching the Heart" musical project that has benefited 60 children has been implemented at the María de Guadalupe Center for more than 5 years. The objective of this project is for children to take advantage of their free time in artistic activities to prevent social risks that threaten them in their environment such as alcoholism, drug addiction, violence and crime that frequently recruit children at an early age.
We share the testimony of a girl who has been with us for 6 years:
"Hello my name is Citlalli, I joined Crecemos DIJO since 6 years old, when I was in third grade. I like to come to the María de Guadalupe Center because in this place I have made many friends, and every day I feel very excited to know that I am going to see them and I will talk with them during breakfast or some class, in addition to that I learn many other things more than at school they don't teach me. Here I come to breakfast every day before going to school, it is a nutritious food and I feel that it helps me to learn better because it gives me a lot of energy, when I can't come to breakfast I feel that my performance is not the same. This center also offers other activities such as basketball and violin lessons. I have also taken computer, painting and English classes. What I like most is attending the violin class. My life has changed since I came to the center, I have improved many things about me, especially I am emotionally much better! I have learned new things, I have learned to live together more, before I was very shy and insecure, I felt very afraid, but not anymore, I am already more sociable. Playing the violin is one of the things I liked to learn the most, because I have learned to read notes, I have learned to play many songs that when I was little I wanted to learn, when I am sad and I do not feel well, I start playing the violin and It relaxes me, it makes me feel good. I like when they come to visit the family or it is the birthday of someone in the family, I play a melody with the violin, and that is very beautiful because it is music that we did not listen to before and now even they like this type of music, Now I only listen to violin or piano music, also in the future I would like to learn to play the piano. My mother tells us to take advantage of all the opportunities that Crecemos DIJO offers us because these kinds of classes can only be had if they are paid and are expensive, we could not afford them.
For this I am very grateful to each of the people who support this project, because they support us as we grow as people and make us better human beings. "
Thanks all your support, it is possible that Crecemos DIJO continues to support children who, like Citlalli, have changed their lives, can see their future with greater optimism and knowing that dreams can be achieved.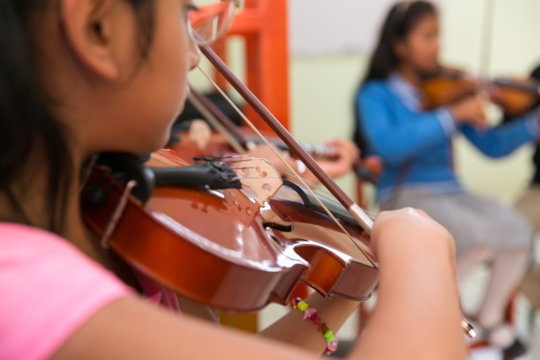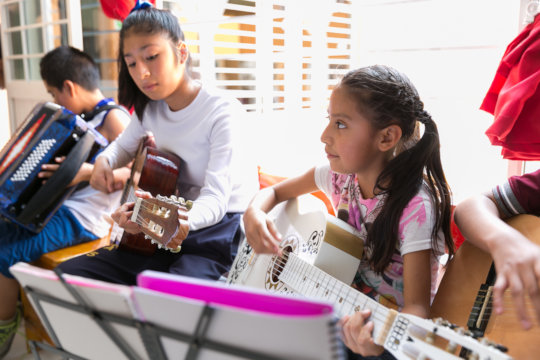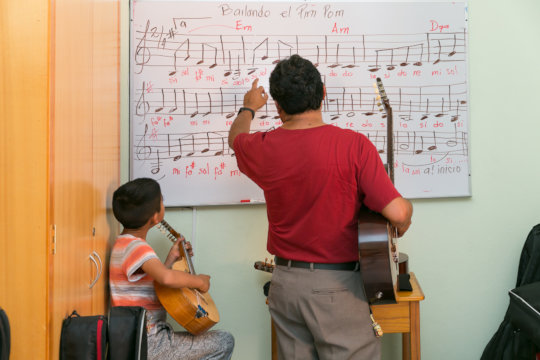 Links: