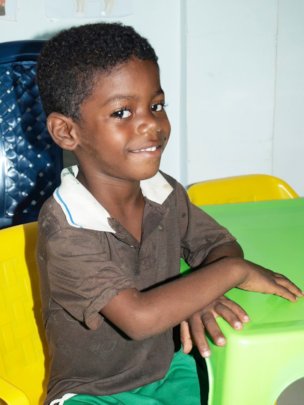 At the Fundación Betania Juvenil we have been working hard in our community, in order to fulfill the objectives we have set for ourselves. In the Boston neighborhood of the city of Cartagena we are developing our main project, the Rayitos de Sol dining room, where today we have 60 children between the ages of 2 and 9 years old. We are also impacting 33 families as beneficiaries. , in these first 4 months of having started, we have been able to distribute more than 2,500 totally free breakfasts for our children today.
Achieving our goal depends a lot on the continuous help that comes from our donors like you, continuity is very important, children who are part of our project, through the activities we have done have improved satisfactorily in their academic, social and psychological. Every day our volunteer group takes note of the problems that it presents in each one of the aforementioned branches, and through scheduled home visits, and workshops that we carry out in our headquarters, we make parents aware as their guardians.
The volunteering activities that we have carried out today in the academic field have allowed us to identify which children have problems in certain areas of education and we have taken an educational reinforcement that has allowed them to improve their training process; in the social field, volunteer work has focused on recreational activities and workshops on the values that should be held as people in a community that respects and lives in harmony, also in the psychological field, has worked and continues to work with parents, in the respect, love and other values that are essential for the formation and growth of children to be integral. They have also worked on activities and crafts that will allow moms to have a source of employment, understanding that the main problem of malnutrition in children is the scarcity of resources that they have as a family.
For this reason the dining room is allowing children to have food security, because we are through volunteer activities solving all the problems that surround children that do not allow them to grow fully.
Your continued help is very important for our project to continue, we invite you to continue supporting us, to dream with us, the project in its advance is already in the 50 percent range. and it is very important because of the work and I can continue it.
We invite you to look at the evidences of each of the activities in our social. Facebook
We look forward to your continued donation in our Globalgiving pages
Thank you