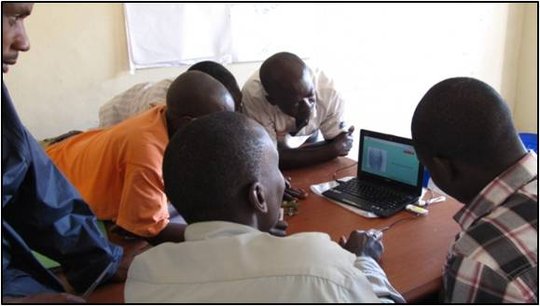 Operation ASHA strategy replicated in Uganda
This World TB Day, researchers at Columbia University reported their results about replication of Operation ASHA's strategy in Ruhirra, Uganda.
The article quotes, "The results in Ruhiira are a staggering improvement....The eCompliance compliance system was implemented in July 2012; since then, 31 patients have been enrolled in the system, none of those patients have been lost to follow-up, and none have died". Because of integration of eCompliance, along with adoption of other elements of our strategy, the death rate has reduced from 16% to Zero.
Read the full article in Huffington Post, written by Dr Yanis Ben Amor and Sarah Snidal: "Harnessing new technologies to tackle an old disease."
Inside OpASHA
Operation ASHA recently won an award by The India Development Marketplace (DM) funded by the World Bank Group (WBG) to extend and scale up its innovative model in the states of Madhya Pradesh, Chhattisgarh, and Jharkhand. Watch Dr. Shelly Batra's interview by World Bank: "Operation ASHA: A Development Marketplace Snapshot"
Onno Ruhl, the Country Director of the World Bank in India visited Operation ASHA's TB treatment centre last month to see the work & impact of Operation ASHA's model. After the visit Mr Ruhl wrote a blog entitled, "The Last Mile, at Last?" This is part of the series "End Poverty in South Asia" on the website of the World Bank.
In his blog Mr Ruhl states that he "was fascinated: If Operation ASHA's model could be rolled out everywhere where there is TB, we could stop Multi-Drug-Resistant TB and save so many lives!
What Operation ASHA does is literally to deliver the elusive last mile in service delivery, the mile that lies in between well-intended government programs and results on the ground. And they do it with relentless focus and incredible efficiency. What if we could develop Operations ASHA for other problems as well? 90% efficiency and 19 times cheaper? It would be incredible!
Other media mentions
Bill & Melinda Gates foundation, March 28, 2013: "Informal Health Providers Treating TB Are Here to Stay, So How Do We Work with Them?" By Gina Lagomarsino
Reuters, March 23, 2013: "India turns to technology in TB battle"
Financial Times, March 21, 2013: "Epidemic fears: India faces drug resistant strains" by Ame Kazmin
Voice of America, Feb 23, 2013: "In India, fighting TB with Fingerprints" by Aru Pande
Project Report
Performance
Total number of patients at centers till April 2013: 3538
Total new patients enrolled in the period Feb 2013 till April 2013: 1884
Total patients who have completed treatment and/or cured in the period Feb 2013 till April 2013: 1704
We have been able to support these disadvantaged TB patients only because of your continued love and support. Make a donation today and help us further in achieving our mission of eradicating tuberculosis.
Thank you.
Photograph (c) K. C. Ortiz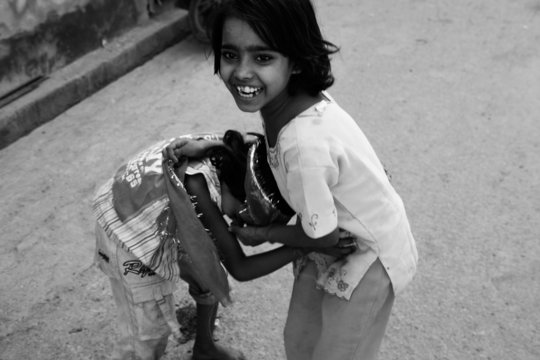 Links: