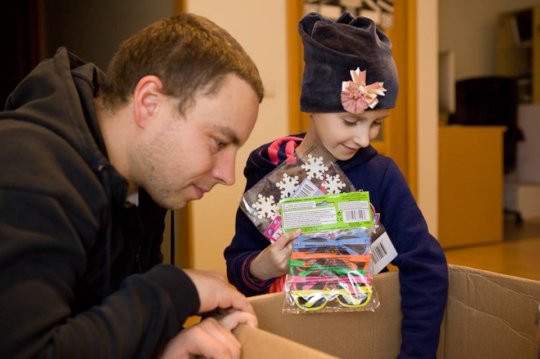 Report (September, October and November of 2017)
During the months of September, October and November of 2017, Rugute continued its activities and provided various support to children with oncological diseases and families who raise them. Fund also supported the major medical centers where these children are treated.
Within the past three months, the Fundprovided monthly and non-recurring charity to the families who had submitted their requests based on the importance of their needs. Families used this money to purchase necessary medical care and food supplies and to cover other costs that they could not have avoided due to their child's disease (for example, travelling costs). The money also helped the families to improve the psychological well-being of the children. Fund provided 8, 727.85 Eur in monetary form and 2, 214.05 Eur worth of food products to such families.
The Fund also helped to purchase specific medications that are needed by individual childhood cancer patients but are not State-covered or not supplied in Lithuania at all. In order to ensure that the proper treatment is administered to the little patient Austeja M., the Fund bought:
medication Temozolomide 100 mg and 20 mg (40 items) for 879.06 Eur.
In October 2017, the Fund paid 1,041.20 Eur for immunohistochemistry screening of Sandra S. This genetic screening of Sandra's tumor will allow the doctors to detect the hystology of the tumor, to foresee the progress of the disease and to individualize the treatment.
For 9 years, Fund has been taking care of emotional and psychological well-being of the little patients during treatment by supplying hospitals with long-term central venous catheters. These catheters ease the procedure of administering drugs to little children, allowing them to avoid pain. The total cost of the catheters and special Surecan needles for them, purchased by Fund during this particular 3 month time period, was 1,793.83 Eur.
During the last 3 months, Rugute purchased some important supplies for Children's Oncohematology Unit of Vilnius University Hospital (The Clinics of Santara):
a mobile shower trolley Swift Mobile Tilt (

1,021.82 Eur) that will help to bathe children who have mobility restrictions, and to administer other hygiene procedures to them;

30 items of stethophonendoscopes (3,213.76 Eur), designed specially for children and infants. These new generation stethophonendoscopes will allow to better diagnose the little patients and will lessen the risk of infections.
In November, the Fund received a request of new furniture for 4 renewed hospital rooms of the above-mentioned Unit, and bought the furniture for 6,748.80 Eur. Also, the physicians of this Unit requested the Fund to pay the costs of clinical medication testing documentation and expertise. The Fund allocated 1,182.00 Eur of financial support for this particular need.
The Fund also purchased the most commonly used mouthwash solution AftaClear for 682.28 Eur. This solution helps the little patients to get over the most common side effect of chemotherapy – mouth ulcerations that are known to worsen both physical and psychological condition of the sick child. Thanks to these solutions, children are able to eat without suffering too much pain.
In order for the sick children's bodies and souls to get better, it is crucial to provide them with both active and passive recreation, new experiences, joyful adventures and new friends. Back in 2015, we received an invitation from Jurga and Fredrik Gotlund, who offered us to implement a project Rehabilitation and Recreation of Childhood Cancer Patients together, by bringing our children to Mallorca, Spain, for a week of vacation. On the 2-9th and on the 23-30rd of September, 2017, nine children who had oncological diseases, and their family members, enjoyed warm Mediterranean seawater and impressive nature of Mallorca. This rehabilitation gave them lots of benefits for their emotional and physical well-being.
Teenage patient Ignas tells us about his trip: All of my epectations about this trip came true and it was even better than I had hoped. I got to dive in the ocean, to climb the mountain and to visit the most memorable sights. It is so much fun to remember the nights we spent together, as if we were affected by full moon. This trip, just like my first one, was awesome and unforgettable. And I can only give my thanks to Fund Rugute for it to have happened.
The total cost of this trip, including airfare, insurance, catering and visiting places of interest, was 8,447.81 Eur.
For the past three months, Rugute was also covering the maintenance costs of Rugute's Home, the rented premises (200 m2) with two bedrooms, a kitchen, two bathrooms and a cozy area for games, resting and meetings, and a small yard, not far from the Vilnius Children's Hospital. It is the only facility in Lithuania that provides temporary accommodation to the young cancer patients and their family members, free of charge. Having found shelter in these premises, children with oncological diseases are able to have a break from their treatment and from being in the hospital. Rugute's Home allows their family members to get a temporary accommodation while visiting children in the hospital. The total maintenance cost of Rugute's Home in September, October and November of 2017 was 4,738.13 Eur.
On the 25th of November, Fund Rugute and Nacionalinis kraujo centras invited everybody to the voluntary blood drive Share a Droplet, which was a nice event to commemorate the 13th birthday of Rugute. It is a wonderful and positive blood donation campaign, where one can give some sincere attention to a sick human being and to save his/her life in an easy and rewarding way.
Christmas is right on our doorstep and we are sitting down to take a look at what we have done, and what we wouldn't have done without your help. THANK YOU. May the Christmas Spirit prevail in your hearts and homes. May you be always well and healthy.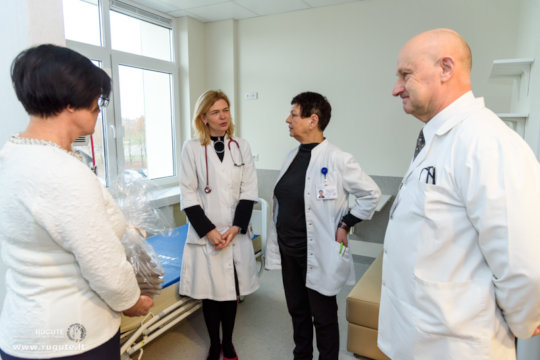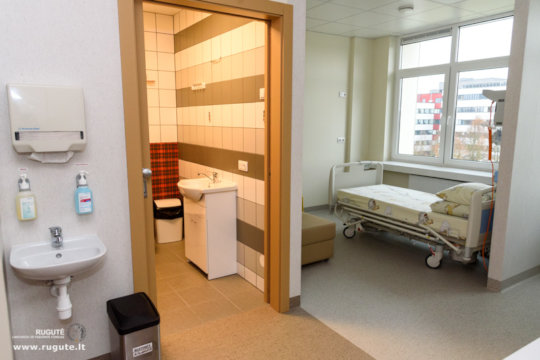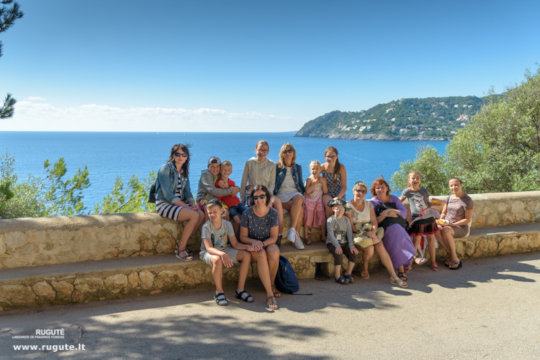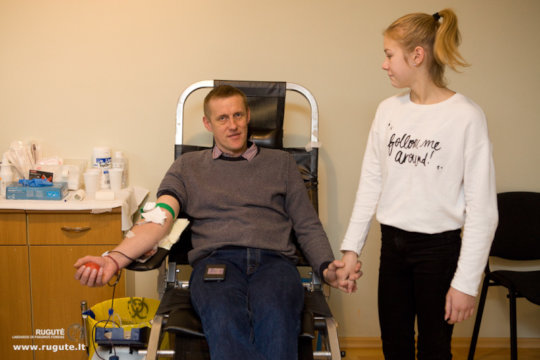 Links: