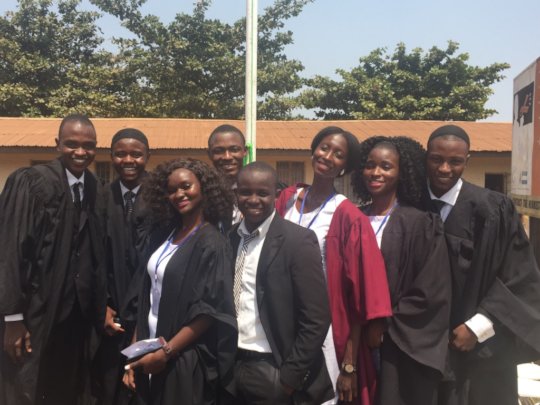 PROJECT REPORT – SKILLS FOR A SUCCESSFUL FUTURE
SEPTEMBER 2019
Progress update
Schooling for Life (SfL) has been busy preparing for the upcoming 2019-2020 academic year. Over the last few months, SfL has undertaken its standard selection process for entry into its Skills for a Successful Future programme. Starting with interviewing over 45 applicants, as Assessment Day with 30 applicants, and 15 applicant and guardian interviews. After assessing 18 individual educational institutions for the final shortlist of students, SfL is happy to announce that 12 students were selected to participate in its Skills for a Successful Future programme in the next academic year! SfL's new students will be studying a diverse range of disciplines, including: nursing, electrical engineering, social work, banking and finance, information technology (I.T.), agriculture, and pharmacy. SfL welcomes its new students to this upcoming academic year, with the fourth group of students in the programme!
To close their first year of study, SfL facilitated a field trip to the Sierra Leone National Museum for its third cohort of students (Batch 3) in July 2019. Annual field trips expose students to new educational experiences that they would not otherwise have at their academic institutions. At the Sierra Leone National Museum, students learned about their country's history and culture. For many students, this was a new experience and information, as many have not had the opportunity to visit the museum before. At the end of each academic year, SfL also holds meetings with all students and guardians. SfL is proud to announce that all Batch 3 students will successfully be moving onto their second year of study in their colleges as well as the programme as a whole.
Student focus
SfL is happy to make the following announcements regarding its students .
In June, a student from Batch 1 started working with Universal Brokerage Service Ltd, an insurance agency. The student, who studied I.T. through our scholarship, was hired to help build staff capacity in I.T., undertake computer training and is working as a marketing officer.
One of SfL's Batch 2 students, who graduated in Social Work, successfully completed her internship with the Embassy of the United States of America in Freetown, working in the library. The student received a certificate and high praise.
On July 15th at the national celebration of World Youth Skills Day in Sierra Leone, a Batch 2 student came in third in the TVET (Technical Vocational Education and Training) photo competition. The student won great prizes including an internship with the Sierra Leone Brewery.
Another Batch 2 student graduated early this year in Business Administration and started an internship with FINIC, an agro-processing service company. The student is working as a marketing intern, putting her business studies to use.
After completing her internship with Sensi Hub, one of our Batch 2 graduates in Banking and Finance, was offered a full time position in the company's finance department.
Congratulations to all of SfL's students for their outstanding educational and professional accomplishments to date!
We would like to thank all of our donors for their generous donations to date. It is because of your support that our students are able to succeed and secure a brighter future!
Remember, making a donation is easy: simply access Schooling for Life's online campaign.
Sincerely,
Sjierly Pereira,
Country Director and Founder
P.S.: please note that you have been included in this email based on previous contact with Schooling for Life or your subscription to our newsletter. Please contact info@schoolingforlife.net if you wish to be removed from this list.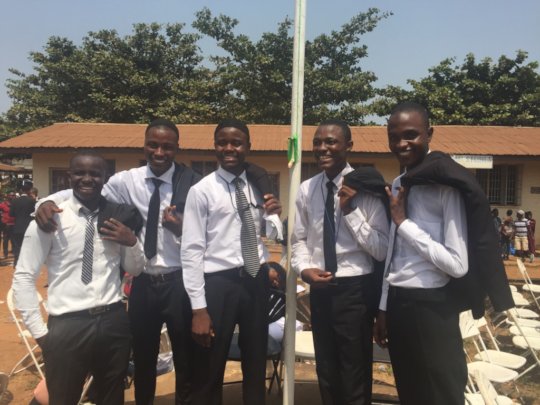 Links: