Thank you for supporting Nurture Africa's quest to reduce the incidence of poverty within 150 Ugandan households over the past four months. Below you will see the project targets and achievements to date. The project has received 62% of it's target funding and is still open and applicible to receive 50% matched funding through GlobalGiving until Friday 12th March.
Target
Provide:
50 families with a treated mosquito nets
25 children access to Primary Healthcare
25 families with nutritional support
25 people with access to HIV care & treatment
30 most at risk mothers with Maternity care
10 families with income generation support
Achieved
Provided:
21 families with a treated mosquito nets
21 children

access to Primary Healthcare
14 families with nutritional support
8 people with

access to HIV care & treatment

26 most at risk mothers with Maternity care
4 families

with income generation support
On behalf of Nurture Africa staff in Ireland and Uganda but most importantly, the 94 families/individuals who have received care, treatment and support as a result of your incredible generosity, I wish to thank you sincerely. These past 12 months have created many challenges for people all over the world. For Nurture Africa it was, and remains into 2021, about ensuring we maintain vital and life-saving services for the people we exist to serve. Your contribution, has enabled us to do that for all of these families.
My very best wishes to you,
Kevin Murphy, Project Coordinator, Nurture Africa.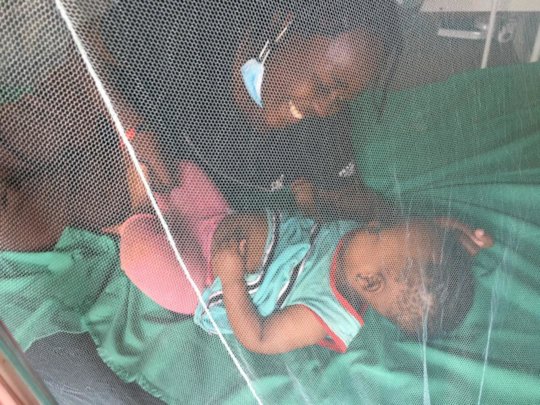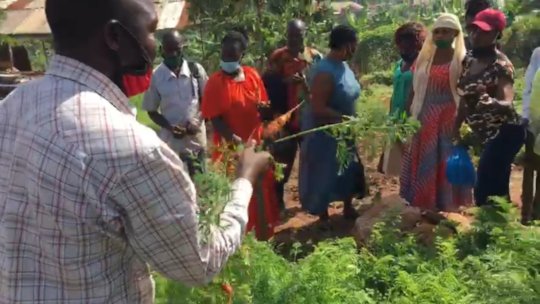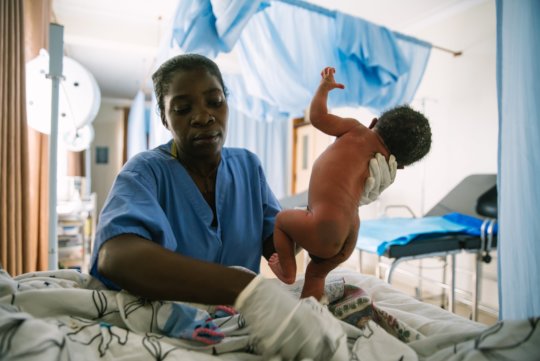 Links:
Dear donor,
The Ugandan government acted swiftly and comprehensively in mid-March to close the countries borders and inact a substantial lockdown in order to prevent Covid-19 spreading throughout the country. From the perspective of achieving this objective, these measures were successful. However, lockdown created significant challenges for people trying to earn a living and thise who are required to access regular healthcare services (such as HIV infected people) among others.
As such, numbers of COVID-19 cases has remained relatively low. as of today, 11th August 2020, there have been 1,313 case of COVID-19 confirmed in Uganda. Of these, 1,138 have made a full recovery and sadly 9 people have died. As well enacting new policies and standard operating procedures within its health centre, in preparation for a rise in Covid-19 cases, with your support Nurture Africa has conducted a public health awareness campaigns within Wakiso District, which is the most populous district in Uganda.
Nurture Africa's health team has been educating parents who are utilising services at the Nurture Africa health centre. You can find an update uploaded to Nurture Africa social media regarding this intervention here. Our public health teams moved out to communities and disseminated public health advice through megaphones and public speakers within markets, public buildings and business zones. The advice being provided was to wash hands regularly, sneeze and cough into the elbow, wear a mask in public (in line with ministry of health advice) and maintain social distancing and self-isolate if feeling unwell. You can find a video update uploaded to our social media regarding this intervention here
Finally, I humbly and wholeheartedly wish to thank you for supporting this campaign. There may be a long road to travel in relation to Covid-19 in Uganda but Nurtrue Africa remains completely committed to serving the people of this country. Donations such as yours, make our work, in reaching as many vulnerable people as we can, all the more possible.
Thank you.
Links:
WARNING: Javascript is currently disabled or is not available in your browser. GlobalGiving makes extensive use of Javascript and will not function properly with Javascript disabled.
Please enable Javascript
and refresh this page.