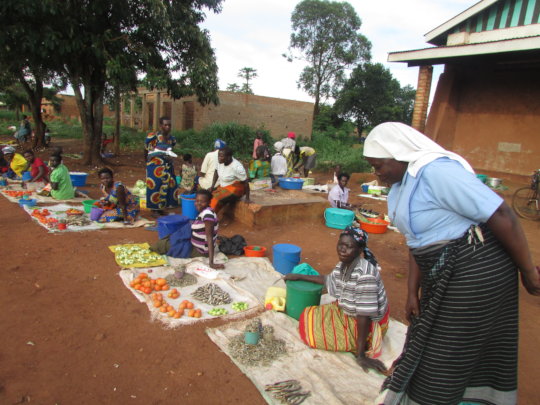 Construction is underway
Thanks to the efforts of countless donors and volunteers in the United States, Uganda, and everywhere in between we are ready to break ground for our new hospital in Katulikire. We could have not done it without every one of you.
Thanks to you, we will provide the best care possible for every child in Katulikire from severe malaria to burns, we will provide the best possible healthcare to the adults particularly women giving birth, and every individual who comes through the door in Katulikire.
We will keep you updated as construction continues. We are elated with the benefit that this will bring to the community. Thanks again for all you have done.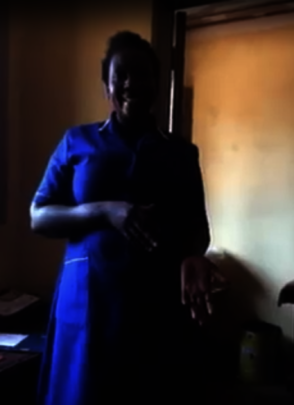 As the fear of a COVID-19 pandemic makes the news, I must wonder what will happen when it comes to rural Uganda? Health care in rural Uganda lacks many of the resources we take for granted. The opportunity for venitaltors and life-saving measures are significantly fewer. Still, there is a very dedicated team of healthcare workers who, I'm sure, will fight COVID-19 as they fight every other illness plaguing the children and families in rural Uganda. For example, Sr. Jane who runs our rural hospital takes call 24hrs/day, 7days/week. She works tirelessly for her patients. We continue to help Sr. Jane fight malaria through prevention, and we are working to improve the rural hospital which serves our people by upgrading its facilities. While we await approval for the next steps, please help us support Sr. Jane.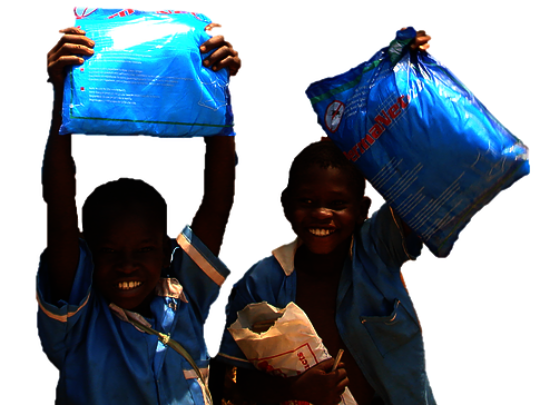 A young father arrives on the back of a motor bike with his seven-year-old daughter in arms. Limp and unresponsive, she has been diagnosed with malaria in a northern hospital, but she is too sick for their care. They have transferred her to this referral center with the promise of treatment. The hospital checks her blood and confirms the malaria diagnosis. They also confirm that she will likely die without a blood transfusion, but the hospital is out of blood. She cannot stay at this hospital. They must travel on. The father sobs. There is no money for transport to another hospital. Please do what they can here, or he will have to bring her back home without treatment.
Malaria cases are common in northern Uganda. Like the "flu" in America, thousands of cases are treated each week. We are fighting to prevent malaria and hoping to provide treatment to rural patients who may not otherwise afford it. We have submitted a proposal for hospital expansion in Katulikire to the Ugandan Government. You can help!
Every dollar you give helps immensely.
WARNING: Javascript is currently disabled or is not available in your browser. GlobalGiving makes extensive use of Javascript and will not function properly with Javascript disabled.
Please enable Javascript
and refresh this page.