NETwork Against Malaria thanks you, our donors, for your continued support of our organization. Through NETwork, the funds you donate are sent to the priest in Uganda, the nets are purchased and given to the girls in the schools who are trained to use the nets. In turn, the girls bring nets home to their families and teach them how to use the nets. NETwork Against Malaria stands out because of its great emphasis on education, especially for girls. Educating girls is not valued in Uganda, and NETwork works to change that. For this reason, NETwork was selected to participate in Global Giving's Girl Fund: a conglomeration of organizations who work to empower girls worldwide. In addition to GlobalGiving's Girl Fund, NETwork was selected as a semifinalist in the Photo Contest. You can see the selected photo attached to this report.
Our efforts, thanks to your help, have raised awareness about the detrimental effects of malaria on both health and education of children in Uganda. We thank you for your continued support, and look forward to working together to eridicate this disease. There is a solution, and thanks to you, we are saving lives, supporting education, and empowering children in Uganda.
Thank you again.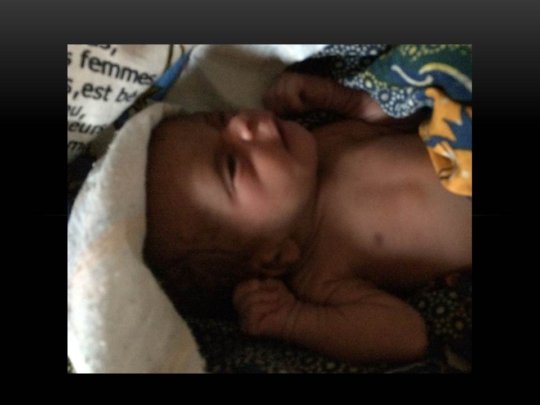 In 2014, I volunteered in Katulikire clinic during the height of malaria season. The nets distributed to the students are essential because they become the nets used by mothers to protect themselves and their young babies, who will sleep under the net with their mother for a couple years, from malaria.
That day some babies came in with malaria. One baby was anemic and dying, and we did not have the ability to treat him, so we referred him to the hospital. Another few could stay at the health center. Then, a mother who had given birth at 30 weeks was having convulsions and high fever. A blood smear was very positive. We started the treatment, gave fluids. Malaria is a huge cause of premature labor—maybe the greatest cause. The mom survived and took her tiny baby back to the village.
Matina was everywhere. I would go to the health center, and there she was with a sister or a brother to greet me. I would go to the school, and she would be fetching water, and she would come to greet me. I would go to the market, and she would be there. I would walk back home. Of course, there she was. Matina became one of my favorite students. She was always smiling and she was always going out of her way to greet me. The sister told me that she struggles very much in school. Fortunately, she has received one of our nets, and she is using it. She is staying healthy and she is studying hard. I hope that Matina will have the opportunity to stay in school and to go to college. Such opportunities are rare for those in Katulikire, but for someone as personable as Matina I hope that her great personality, and ability to work hard provide her with the opportunity! For now, she is safe from malaria and in a great school. She is one of the best off girls in the village.
Links:
WARNING: Javascript is currently disabled or is not available in your browser. GlobalGiving makes extensive use of Javascript and will not function properly with Javascript disabled.
Please enable Javascript
and refresh this page.