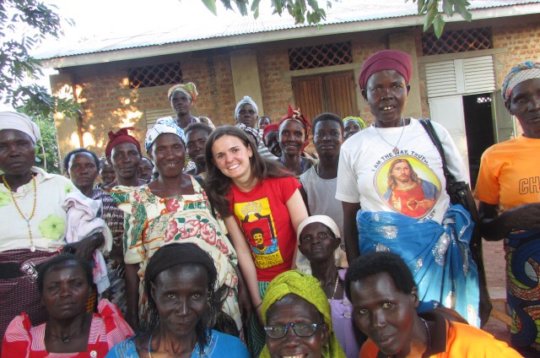 We are undertaking a new project! Our efforts to improve Katulikire Health Center are underway. Our goal is to improve the care of mothers—like the mother pictured in the photo—who spent her savings on her son's medical treatment for malaria. She took out a loan from the local woman's group and to pay the fees and worked to pay it back. We will also improve the care of children like her son who had malaria. The impact of malaria on the lives of children and their mothers is substatial. We plan to improve the lives of Ugandan families by improving the health center.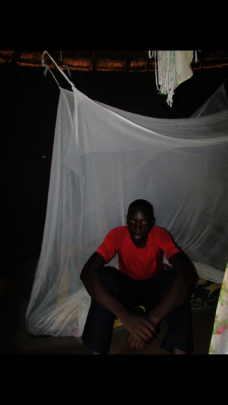 Richard is the oldest boy of a large family. He is trying for stay in school. He took us through the collection of huts that formed his family's compound. In fact, Richard has his own small hut where he stays alone on the property. He proudly showed us his small home. In it, he proudly displayed his net which he sleeps under on the dirt floor. He remarked how he had not gotten malaria since he received his net. Richard is an example for his younger siblings of the possibility of staying in school. Thank you for your help allowing Richard to stay healthy and in school.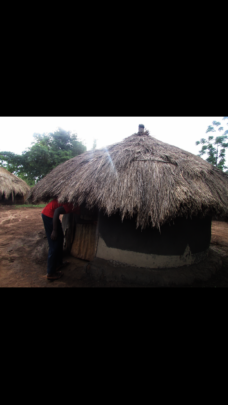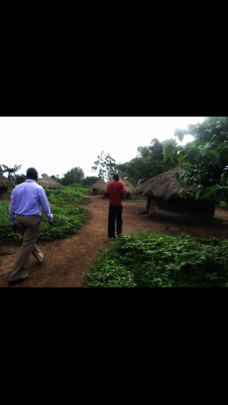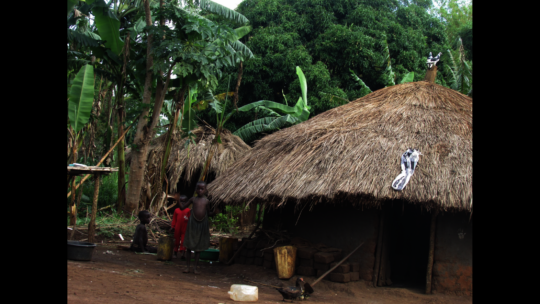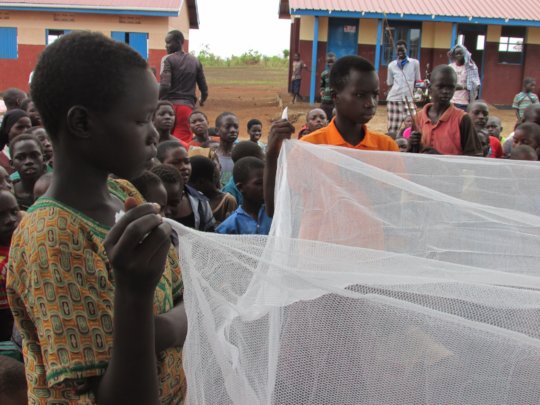 From our co-founder and CEO Margaret McGlynn:
"I was always very proud of what we do in Uganda, but when I went to Uganda and the first child I saw die of malaria...Everything changed. Wearing a winter coat in the hot African afternoon, a father carried in his 9 year old daughter to the emergency clinic. Malaria had destroyed her red blood cells, kidneys, and she was dying because of that. She needed medicines and a blood transfusion--the hospital didn't have the right blood and her father couldn't afford the $2.50 ride to a nearby hospital where blood may be. Even then it probably wouldn't be enough. He wanted to take her home to die. I witnessed this story many times when I was in Uganda--A family crippled by poverty, hoping that their child would beat malaria without costly medication, and only when the child was at the brink of death, did they bring the child to the hospital--at that point the cost of the treatment was more than the family had, and sometimes the treatment was still not enough. For this reason, I realized treatment alone for malaria is not enough. Prevention of malaria with ITNs will prevent the deaths of these children, and spare their families the heartbreak, as well as help them escape from poverty. A few days later, I turned down the opportunity to go on a safari with my roommate and an opportunity to climb Kilamanjaro or go to Zanzibar with a friend from medical school to visit katulikirie, a village in northern Uganda where we had given nets. I traveled on a Ugandan bus--I was the only American. We passed by vehicles which had slid off the road. I was the only non-Ugandan on the bus--for good reason. A few months after I returned to school in the USA, I learned that a passenger had died on a bus run by the same bus company on the same route.
In Katulikirie, I received an enthusiastic reception among the children. I think it was a combination of Ugandan hospitality and their curiousity to see what I looked like--they don't get many visitors. They all gathered and sang and danced for me for hours. They all laughed hysterically as they convinced me to join into their song and try to imitate their dance. While we danced, I learned their names. They were from a few different schools in the area--Katulikirie, Bwryale. We fortunately been able to distribute nets to all of these children, but we are now hoping to distribute to the younger children and supply the local hospital so that we prevent as many children from arriving critically I'll on the back of a motorcycle, and if they do, we will have the resources and abilities to treat them."
WARNING: Javascript is currently disabled or is not available in your browser. GlobalGiving makes extensive use of Javascript and will not function properly with Javascript disabled.
Please enable Javascript
and refresh this page.