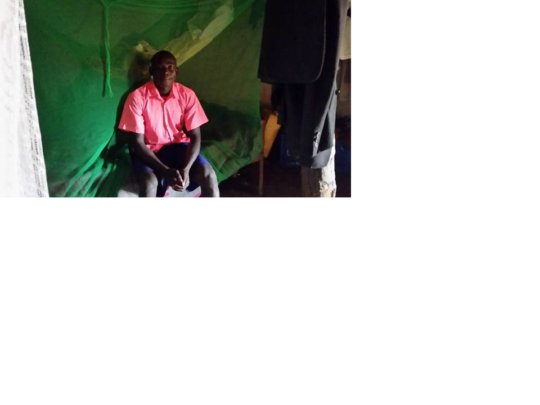 When I visited Katulikire this summer, I met many NETwork beneficiaries including Joshua. Joshua received a net four years ago when he was a P3 at Diima Primary School. Since then he has slept under his net every night. Now he sleeps on the family compound in a round house he built himself. He is the oldest of seven children.
Investing in one child and improving his health, promoting his education, benefits the entire family. Joshua's ability to stay healthy will help with the family's food production. His ability to remain in school will help his future, the future of his siblings, and the future of his future family. One net changes many lives. Thank you.
This summer I had the opportunity to visit the homes of prior NETwork beneficiaries. From Brenda's home you can see the Nile River. Here if flows slow and stagnant pools serve as breeding grounds for the mosquitoes that carry malaria. The land across the river from Brenda has the highest rates of malaria in the country. Brenda has not had malaria since she received her net years ago. The girls in Katulikire are very vulnerable. They lack access to medical treatment. Illness keeps them from school and from working plunging them deeper into poverty and stifling opportunities. Brenda has not been burdened by malaria. Thank you for your generosity.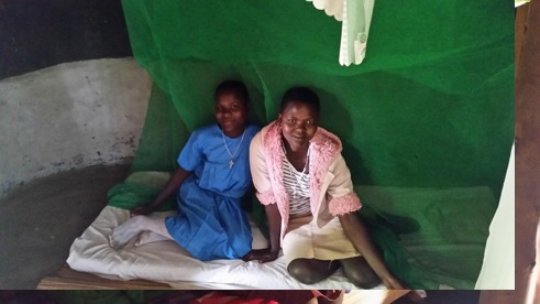 In the summer of 2016, I had the opportunity to meet recipients of NETwork Against Malaria's work. Lucy and Scovia welcomed me to their home to show me they still use the nets they received while students at Diima primary school. They share the mud and concrete roundhouse with a thatched roof. Lucy received her net in 2013 when she was in P4, our 4th grade. Now she is in P7. If she completes her studies this year, she will graduate from primary school. This is great achievement for a child in Katulikire. Scovia also received a net but was unable to enroll in secondary school. Since receiving nets, neither sister has had malaria.
Thanks to your generosity Lucy, Scovia and every other student in Katulikire has received a net.
WARNING: Javascript is currently disabled or is not available in your browser. GlobalGiving makes extensive use of Javascript and will not function properly with Javascript disabled.
Please enable Javascript
and refresh this page.