Thanks to those who donated to our #tujengekisumu campaign! We have started construction and will be launching our Hub by the end of February. We look forward to sharing with you the final product!
We also graduated our first cohort in November and will be launching our first five businesses this month. Below are the profiles of each.
Victoria Aquaria
Victoria Aquaria produces delicious, healthy fish products and organic vegetables through aquaponics. They set up fish farms in schools, producing both healthy vegetables for the school and the community at large.
O'ngollo

Victor was inspired to start a construction company due to the lack of proper housing in the community he came from. Houses often would fall down during rainy season because of being informally built. O'ngollo aims to build affordable housing out of local materials in low-income areas.
Paugen
Pauline is the founder of Paugen, which provide affordable detergents to the Manyatta community. Pauline is working towards improving the hygiene conditions in Manyatta and creating employment through her business.
Awesome!
Beryl's cousin suffering from malnutrition as a child inspired her to start producing organic peanut butter and honey to help boost their immunity. Awesome! produces healthy and affordable peanut butter and honey.
Fablab
Fablab is a company that deals with making of affordable furniture in Kisumu. The business employs youth to produce the furniture, helping address the high unemployment rate with youth. They use a model that makes the furniture easily replicable and more affordable.
Links: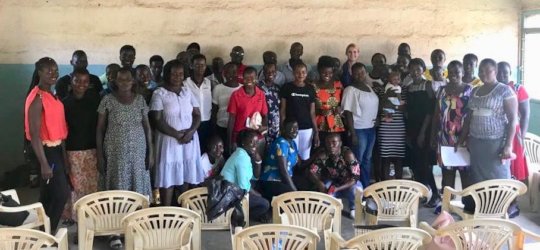 Hi Somo supporters,
We are excited to announce we will be launching Somo in Kisumu (western Kenya) in August!
As well, we have doubled the number of trainees we work with in Nairobi. Trainings are currently running in both our Kibera and Korogocho branches with 30 aspiring entrepreneurs.
With our most recent investments in our Cohort 9 entrepreneurs we now have a portfolio of 44 businesses across 8 different informal settlements in Nairobi.
Looking forward to sending you more updates through our newsletter. If you haven't yet, please sign-up through our website: https://www.thesomoproject.org/
Many thanks,
The Somo team
p.s. check out our founder, Amelia, talking about how we identify entrepreneurs that are truly committed to their social impact goals.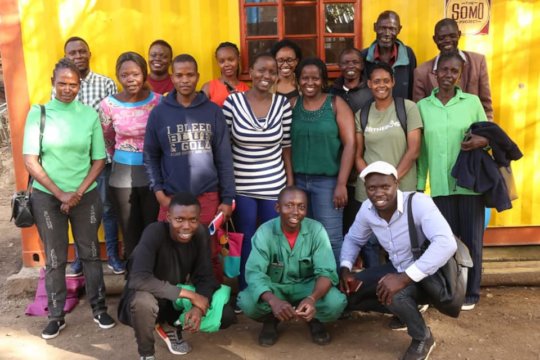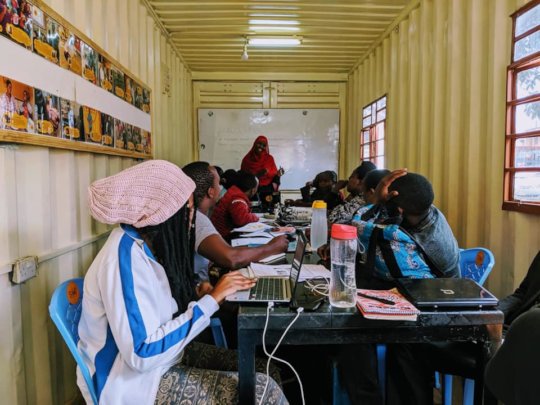 Links: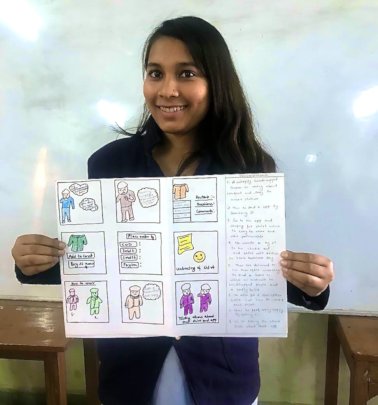 There are currently 15 million young people joining the workforce while the economy is able to cater to only 5.5 million jobseekers each year. This highly inefficient job market scenario highlights the need for job creation across the length and breadth of the country. There are many people in India who have an entrepreneurial mindset, however, their aspirations are limited by their socio-economic backgrounds and lack of awareness.
From our two pilots-- with 22 young women from a low-income, fashion college and 24 students from an architecture training institute, we have seen the results a program like this can have.
One example is our student, Bilkish Khan, who during a workshop raised the question – "Why is it that there are no easy-to-wear fashionable clothes available in our local markets for differently-abled people?" These questions marked the beginning of "Handicare", Bilkish's business idea of using her passion for the fashion design to create a clothing brand for differently-abled people. When Bilkish first entered training she was shy to share her ideas with the rest of the class. During pitch day, Bilkish shared her idea with confidence and won this competition and prize money to launch her enterprise. With the right access to opportunities Bilkish and other young women like can acquire the skills and develop the grit they need to overcome societal limitations and economic hurdles to dream big.
WARNING: Javascript is currently disabled or is not available in your browser. GlobalGiving makes extensive use of Javascript and will not function properly with Javascript disabled.
Please enable Javascript
and refresh this page.