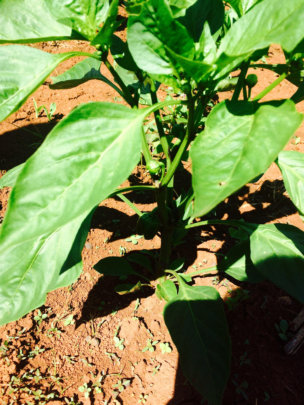 The eco-village at Othaya was established several years ago to provide youth a place where they can live and work as they transition to independent living. Currently three youth are living and working there to help provide the Centre with fresh produce for the children. Vegetable production there has taken off this season. The youth have cleared additional land and planted green peppers, tomatoes and cabbages, with bananas in the perimeter. With food prices tripling due to the drought, it's important they produce what they can, as they still have to purchase corn and other basic needs.
The eco-village site is also used to host events and is being developed for eco-tourism. It's a beautiful setting with many charms! Your support helps provide opportunities for the youth and education and care for the children – thanks for all you do!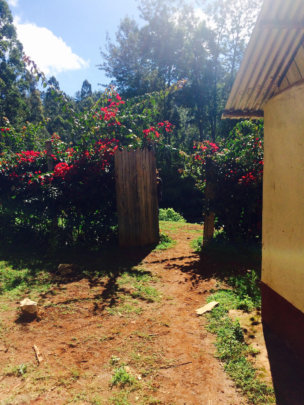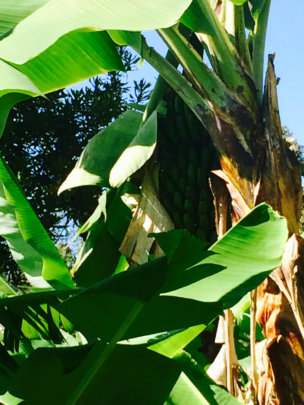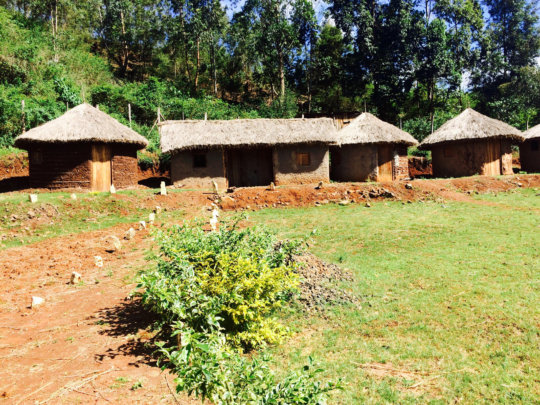 In order to open a bank account, enroll at a university or gain formal employment, young people in Kenya must have a national identity card. Unfortunately, many of the children and youth at the CYEC were not born in a hospital, so they do not have a birth certificate or any other formal document to confirm their identity. The CYEC has been working the past several months to obtain birth certificates and national identity cards for their kids. This entails trips to the towns where the child was born, collecting signatures from local authorities who can confirm the parentage and general date of birth of the child, and moving the forms through the bureaucracy. While it may seem mundane, confirmation of identity is critical to advancement in the 21st Century.
Your support helps the Children and Youth Empowerment Centre open doors of opportunity for these young people!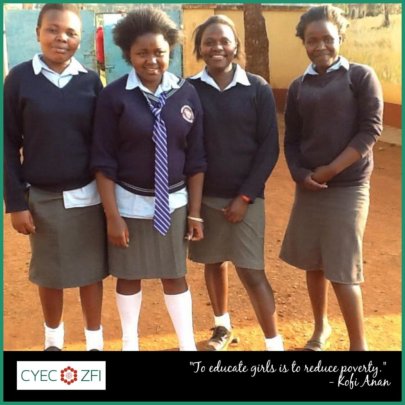 'Education is the most powerful weapon you can use to change the world.' Nelson Mandela
Education can be a ladder to lift a child out of poverty, but the financial burden to pay for school can push children in the poorest families further down the ladder. Steve excelled at school, but when his mother could no longer pay the fees, he was forced to drop out and fend for himself on the streets. After spending two years on the streets of Nanyuki and Nyeri, Steve heard that he could have a safe home at the Children and Youth Empowerment Centre. The CYEC took him in, and he worked hard at school to make up for the lost years. Two years ago he received a highly competitive scholarship for high school, and thanks to the opportunities given him by the CYEC, he continues to excel.
Education is the foundation of our program to prepare young people of the CYEC to be successful, healthy, contributing adults. From nursery school through college and vocational programs, we give our children and youth the knowledge and skills they'll need to succeed as individuals and as members of society.
Our children recognize the value of education and work hard in the classroom – they are regularly recognized for excellence in academics and co-curricular activities. While primary education is free in Kenya, we have to provide students with a uniform, school supplies, exam fees and sometimes desks. Secondary school fees average $500/year – well beyond the abilities of most Kenyan families and a challenge for us.
Your support provides hope for these children who will change the world for the better!
Gifts made today will be matched at 50% and recurring gifts made between now and the end of the year will be matched at 200% on the fourth month. Make your gift of hope go further today!
Links:
WARNING: Javascript is currently disabled or is not available in your browser. GlobalGiving makes extensive use of Javascript and will not function properly with Javascript disabled.
Please enable Javascript
and refresh this page.