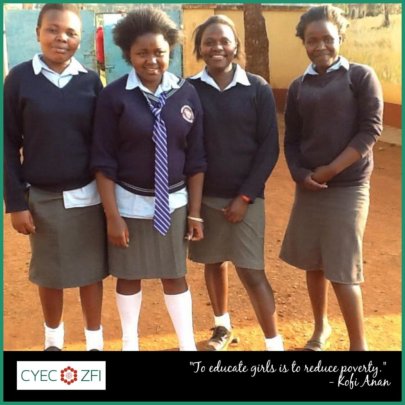 'Education is the most powerful weapon you can use to change the world.' Nelson Mandela
Education can be a ladder to lift a child out of poverty, but the financial burden to pay for school can push children in the poorest families further down the ladder. Steve excelled at school, but when his mother could no longer pay the fees, he was forced to drop out and fend for himself on the streets. After spending two years on the streets of Nanyuki and Nyeri, Steve heard that he could have a safe home at the Children and Youth Empowerment Centre. The CYEC took him in, and he worked hard at school to make up for the lost years. Two years ago he received a highly competitive scholarship for high school, and thanks to the opportunities given him by the CYEC, he continues to excel.
Education is the foundation of our program to prepare young people of the CYEC to be successful, healthy, contributing adults. From nursery school through college and vocational programs, we give our children and youth the knowledge and skills they'll need to succeed as individuals and as members of society.
Our children recognize the value of education and work hard in the classroom – they are regularly recognized for excellence in academics and co-curricular activities. While primary education is free in Kenya, we have to provide students with a uniform, school supplies, exam fees and sometimes desks. Secondary school fees average $500/year – well beyond the abilities of most Kenyan families and a challenge for us.
Your support provides hope for these children who will change the world for the better!
Gifts made today will be matched at 50% and recurring gifts made between now and the end of the year will be matched at 200% on the fourth month. Make your gift of hope go further today!
Links: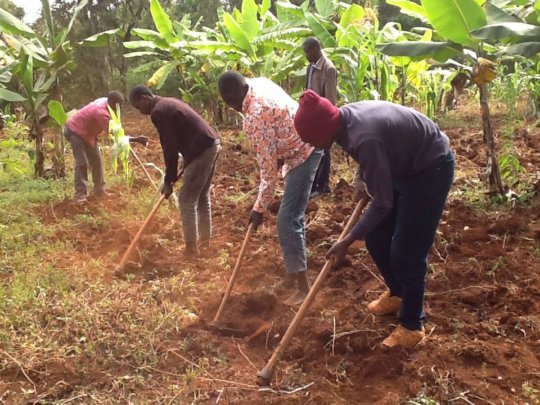 Friends of the CYEC,
We appreciate your support of our work, and we want you to know the beneficiaries of your investment are hard working too! In addition to exceling at school, the children and youth at the Children and Youth Empowerment Centre help with day-to-day operations at the Centre. They work in the shamba (garden), and help with cleaning and cooking. This teaches them responsibility and helps prepare them for independent living. It also helps us keep our operating costs to a minimum, so your investment goes further!
Wednesday 21 September will be a Bonus Day here at Global Giving. Gifts made while funds last will be matched at 30% -- it's a great way to make your support have an even greater impact!
Thanks for all you do!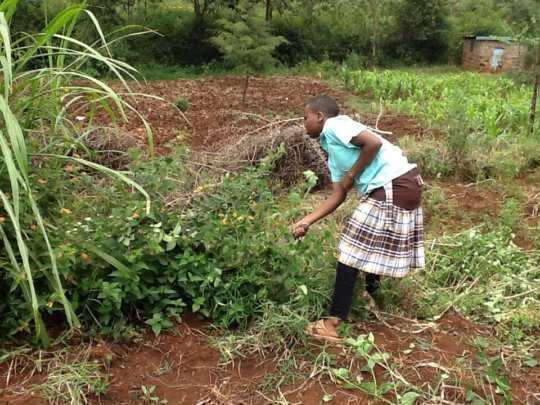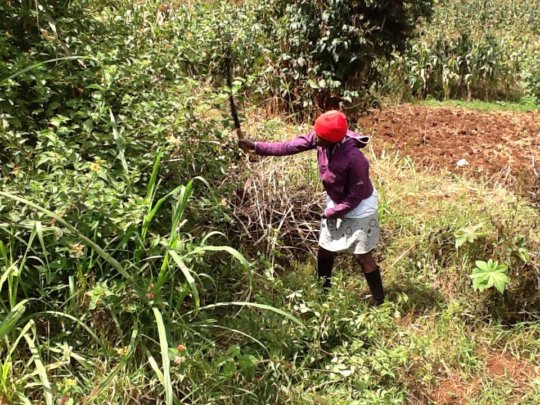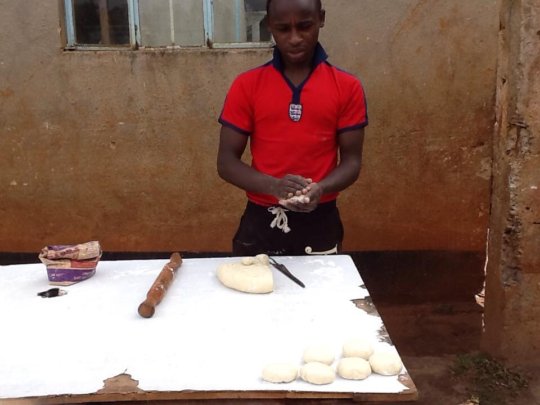 Students from Penn State University spent two weeks in May working and learning with youth at the CYEC. The students worked in four general areas:
1. Business Development: This team offered workshops for the youth on the basics of organizing a business, identifying resources and opportunities, record-keeping and basic business plan development. They also had team-building activities as there are a good number of new youth in the cooperative. Several CYEC youth have small businesses so Penn State students met with them to explore ways to increase their profits.
2. Agriculture: Several youth produce vegetables in the shamba (garden) at the Centre to generate income and provide fresh produce for the children. The Shamba team focused on soil health this year, including mulching, composting and crop-rotation. The Centre also has a dairy cow and several goats. The Dairy team assessed herd health and nutrition as well as overall management to improve productivity.
3. Food Safety and Nutrition: This team taught youth basic safe food handling and nutrition as they're transitioning to cooking on their own. They also partnered with the ag team to identify nutrient-rich crops for the shamba.
4. Gender: The Gender team helped ensure all our activities were appropriate and inviting for all youth at the Centre.
The students and youth had a productive time, learning together, making friendships and changing lives. Please see more on the class blog below.
Your support helps to continue this work. Wednesday 15 June is a GlobalGiving Bonus day, and gifts are matched at 50% while funds last. Give early to ensure your gift has an even greater impact!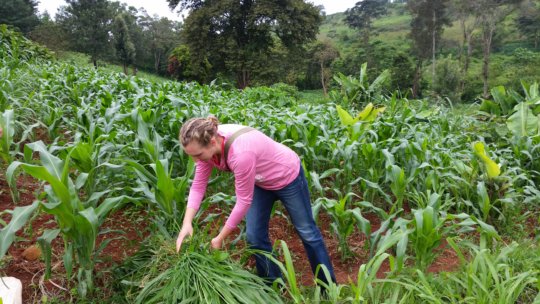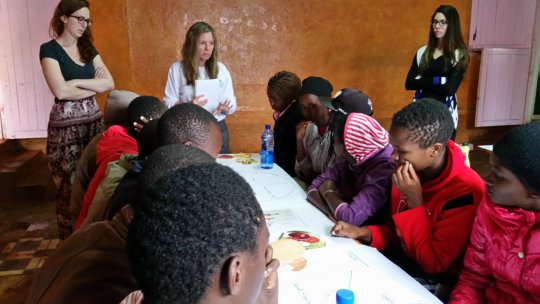 Links:
WARNING: Javascript is currently disabled or is not available in your browser. GlobalGiving makes extensive use of Javascript and will not function properly with Javascript disabled.
Please enable Javascript
and refresh this page.