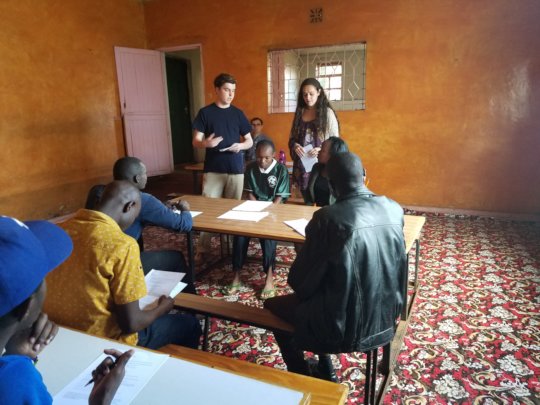 Last May, another group of Penn State students from the College of Agricultural Sciences spent three weeks in Nyeri, working with youth at the Centre. Students spent the spring semester learning about Kenyan history and agriculture as well as topics in community and youth development. They also discussed the ethics of service learning as they prepared to partner with their peers in Kenya. This year projects were focused on silage production, a crop rotation production plan, and workshops on active learning for the staff.
When the 2017 team was there, Kenya was in the midst of a two-year drought and forage was hard to find. Once found, it was of poor quality and expensive. The students that year helped them plant more napier grass so they could produce silage to store for the next dry season. A number of the youth worked with our students to make three batches while we were there -- a genuine joint effort – and they've made several batches since we left.
The Centre seeks to grow much of its own food, both to lower costs and to ensure a fresh supply of vegetables throughout the year. Maintaining soil fertility and dealing with pests are always a challenge. One of the teams this year worked with the youth to develop a plan for crop rotation and basic integrated pest management (IPM).
The Children and Youth Empowerment Centre selected its name with clear intention -- they are focused on empowering the young people to solve their problems and those of the community. One way they do this is through educational and co-curricular programs that supplement formal education and enhance problem-solving skills. Our education team has worked with their staff and volunteers to build their capacity in active learning methodologies.
Of course it wasn't all work. Several students brought art supplies to share with the children, and we made a day trip to the equator. Again, our students enjoyed sharing with the young people there, and they gained a greater appreciation of the challenges and joys of international development work.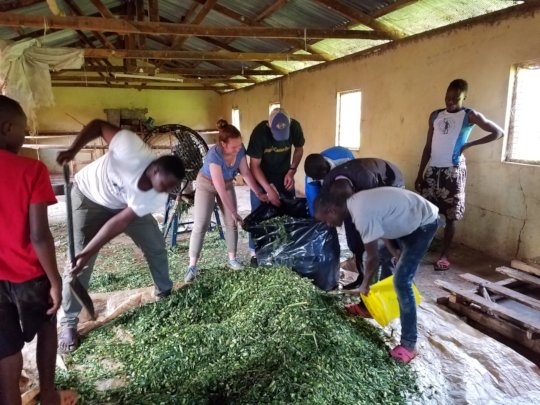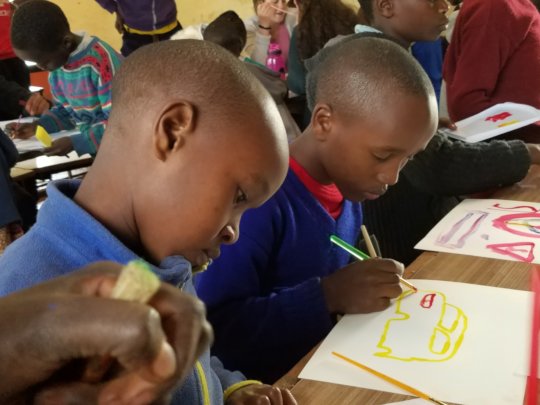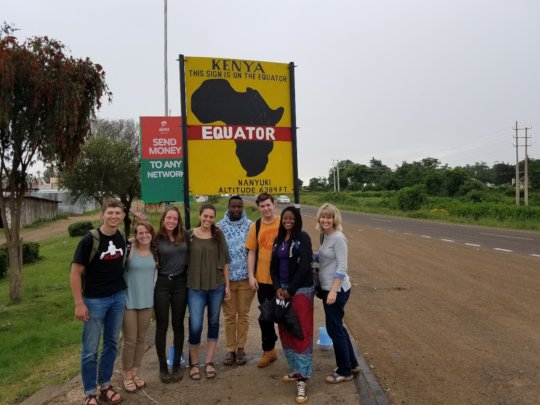 Links: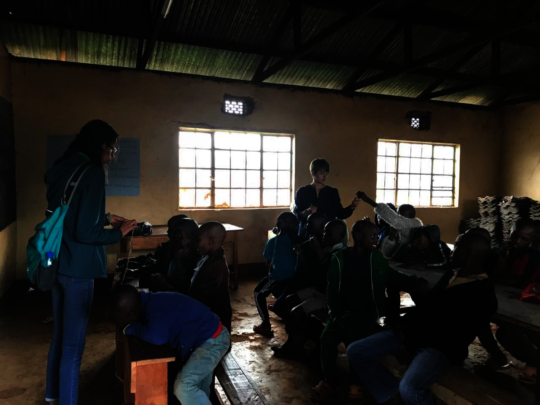 Learning and Leadership were at the forefront of the Kansas State University International Service Team's journey to Kenya this summer. They were involved in activities at the Children and Youth Empowerment Centre (CYEC) to build leadership capacity and strengthen life skills for the children living there. They assisted in the planning and facilitation of biweekly life skills lessons over topics such as goal setting, healthy relationships, drug abuse, and career planning for two groups of children at the centre separated based on age. They also led sessions on leadership development for older children who were taking on positions of leadership at the Centre and in their schools. These lessons revolved around strengthening communication and dialogue through the identification of personal values and strengths so the children would be able to work more effectively with their peers and among staff at the Centre. Another area K-State students worked to develop was the Credit System for the CYEC's "Zawadi Shop" in which children and youth could use credits to purchase clothing, school supplies, and other necessary items. The credits will be rewarded by staff and prefects when a child is seen doing outstanding work at the CYEC. Students were able to establish a spreadsheet to help organize the awarding and spending of credits to keep the shop running efficiently. Each of these projects provided students the opportunity to learn more about the CYEC and interact with many of the children and youth whom their work would benefit.
While K-State students took on these projects, they also spent significant time learning about the culture of Kenya through interactions with the children, staff, and community surrounding the CYEC. International Service requires individuals to be aware of their impact on the host culture and reflect on the many ways in which their host may influence their experience. Spending time with the children of the Centre before and after school and on weekends allowed K-State students to gain a greater understanding of the lifestyle and daily routines at the CYEC. Free time included many football games—especially as the Fifa World Cup was taking place, art projects showcasing the talents of children of all ages, and other adventures at the Centre and in the Thunguma neighborhood. Students discovered that some of the most meaningful interactions with the children came in the moments shared during these fun activities because they could interact and build memories through shared experience. As the summer progressed students gained a stronger understanding of the culture and their host community as well as context for the adaptive challenges the CYEC faces. Upon their return to the United States, students reflected on their experiences and how they may continue to work as advocates for the Centre and each child who benefits from the resources it provides.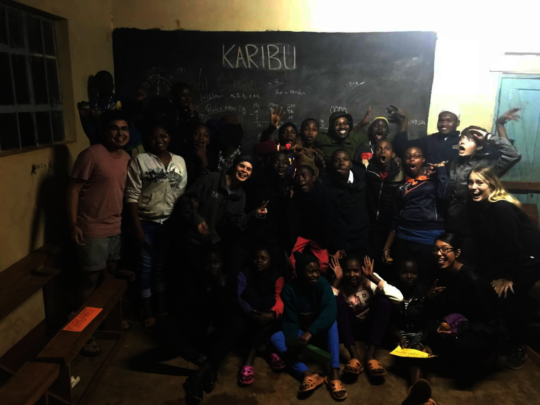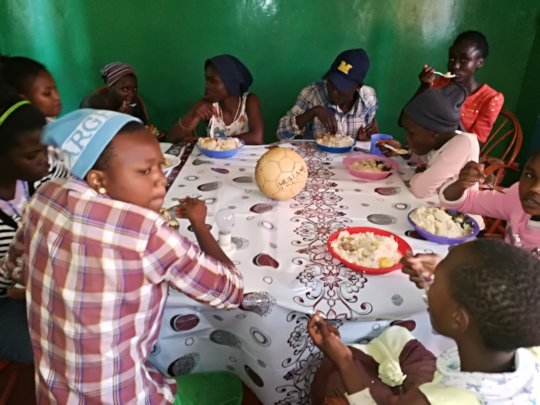 As we approach Mother's Day, we thank those at the Centre who mother the children there, providing care and guidance for so many young people. We also think about the next generation of mothers – the young women at the Centre. Research has shown that when girls are educated and delay parenthood, they and their children thrive.
The Centre held a retreat for adolescent girls to discuss healthy relationships, self-confidence and career options. They shared experiences, discussed and role-played while learning how to plan for their futures. You support makes events like this possible!
A gift to the CYEC in honor of your mother is a meaningful way to let her know you appreciate the role of mothers. From now until Mother's Day, all new recurring gifts will be matched, and all gifts help us build a healthy future for these children.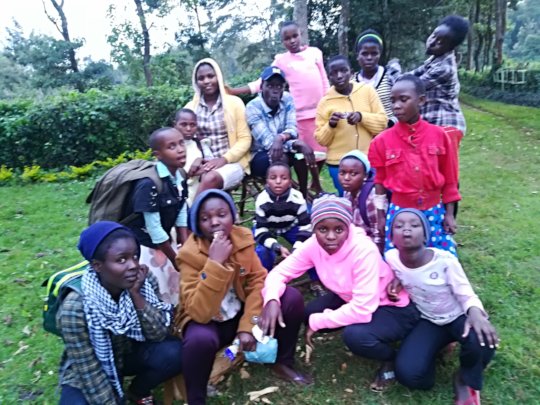 WARNING: Javascript is currently disabled or is not available in your browser. GlobalGiving makes extensive use of Javascript and will not function properly with Javascript disabled.
Please enable Javascript
and refresh this page.