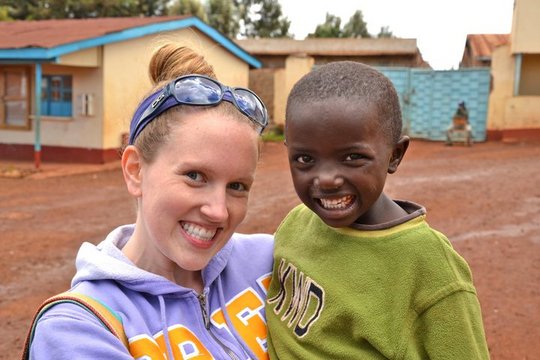 Students from Penn State have just completed three life-changing weeks working at the CYEC, while Kansas State students have started their two months at the Centre. The Penn State students were involved in a number of projects: working with the youth in the youth cooperative as they develop their agriculture production and business skills (http://pennstateinkenya2011.weebly.com/class-blog.html), teaching the youth to turn computer waste into jewelry (http://ewasteatpsu.wordpress.com/) and testing a life skills curriculum (http://kenya-believe.blogspot.com/). These projects are all geared to help the youth develop the skills (both personal and professional) they'll need to lead independent lives.
The Kansas State students are primarily working at the CYEC drop-in centre, running programs in arts and agriculture. They're also helping with the pre-school program, tutoring and extra-curricular activities at the Centre (http://web.me.com/aberke/Kupenda_Kenya/Welcome.html).
As you'll see when you browse the students' blogs, they learn and grow through their experience there, and the relationships formed between the US students and the CYEC children and youth enrich them all. While the students bring a great deal of enthusiasm and expertise to their work with the CYEC, the funds to implement their projects at the Centre come from supporters such as you! Your funds help as they buy arts materials, build rabbit hutches and construct new goat pens. This Wednesday, 15 June, is a Bonus Day on Global Giving, so your gift then will be worth an additional 30%! Please give what you can!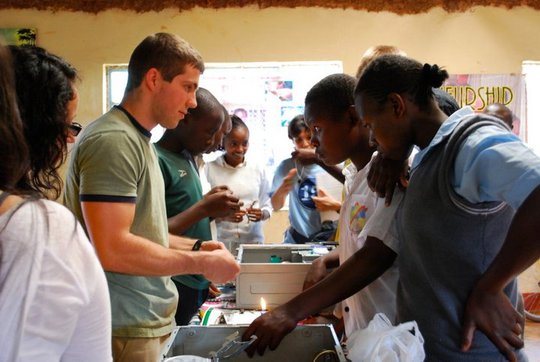 Dear Friends of Zawadi Fund and the CYEC,
Our 2010 Annual Report is now available on our Global Giving project page (see 'Additional Documentation' at the bottom of the page). Thanks to you, 2010 was a banner year! We were able to increase our support to the CYEC in areas such as enterprise development, agricultural production, education and basic care, in addition to making needed improvements to the Centre's infrastructure. Please see the report for details.
Wednesday 16 March Global Giving will be having a bonus day in which they add 30% to each donation - it's a wonderful way to increase the impact of your gift! They're also giving $1,000 to the organization that receives gifts from the most donors, so even $10 helps! Please remember us Wednesday!
We're very pleased that our vocational skills youth had a 95% pass rate for their national exams this December! All of the carpentry (5) and welding (6) students passed, as did 8 of the 9 tailoring students. These results are well above the national average!
The skills programs continue to grow, as we now have 17 students in welding (including 1 girl), 16 in carpentry and 19 in tailoring. These programs help prepare them for employment and the Zawadi Youth Enterprise Project.
WARNING: Javascript is currently disabled or is not available in your browser. GlobalGiving makes extensive use of Javascript and will not function properly with Javascript disabled.
Please enable Javascript
and refresh this page.