Dear Donors,
We have been trying very hard, for too long now, to start this project of building a library in La Boquita Nicaragua. We have encountered difficulties and problems that are not being resolved. The land, the funds and the willingness to cooperate with the foundation are only few of the problems. We have decided to close this project with sadness but will instead use the funds, with your permission, for a wonderful new project. Our new project will help spread awareness for underage drinking. The goals of the project are to: Increase parents' awareness of the prevalence and risk of underage drinking. Equip parents with the knowledge, skills, and confidence to prevent underage drinking. Increase parents' actions to prevent underage drinking. Miami will be the start of our campaign.
We thank you from the bottom of our hearts your amazing donation and assure you that your donation is 200% guaranteed. This new project already started with the help of friends and friends of friends.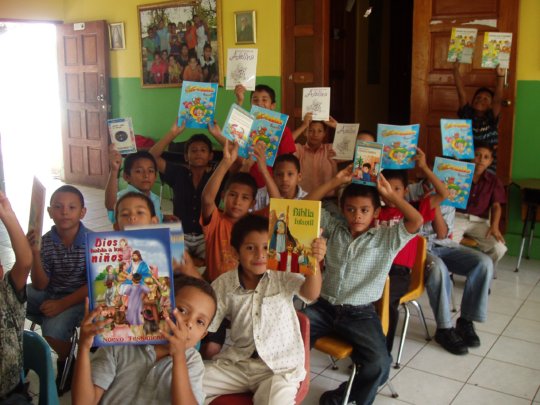 Our library needs more help.
We started this project more than a year ago and the construction of the library hasnt been able to finish due to lack of fundings, as a result slow construction. We are still trying to get more funds to finish this wonderful dream for our kids in Jesus de Nazareth School, a local school and only school in the community/town of La Boquita, in Carazo, Nicaragua.
Construction started but the strong winter rains have made us stop and invest more money because the waters produced soft soils. The foundation of the construction needs more stones and more steel. We ask you please help us finish sthe construction of the library soon. After the winter is gone in Nicaragua (October) we will continue with construction and finally finish by December of this year!
Books will be donated by several local foundations and we are just are waiting for the construction to be finished to do the inaguration. You will add a smile to many kids; kids that have never have seen a room full of books!
Please donate $5, $10, $20 or more! whatever amount you can will be appreciated by these kids, their family and the whole commuity!
Links: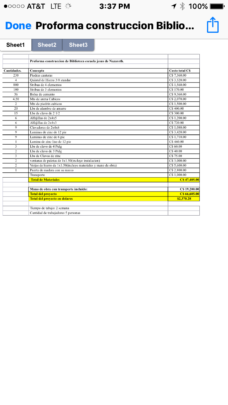 It has has been too many months since we started this project; with the land available and with the local school approval, we almost have everything we need. We are missing the funds.
We need to start construction but unfortunately we haven't received enough funds. Let me refresh some information on our project: our foundation has been helping the local school for several years with the building maintenance and repairs, kids uniform and books, teachers, with the school playground, and much more. We try our best to help this poor community but can't do it alone, we need help and we ask you to please help us.
This is a very poor community. Kids don't have any other local school to attend; this is the only one :
there are only 3 buildings in the school, cement structure with a pitch tin roof and jealousies Windows
Primary and middle schoolers go in the morning and high schoolers (only 9th and 10th grades are available) go in the afternoon only because there is no space for all the students in primary, middle school and high school to go at the same time; rooms are too small. Maybe someday we will be able to help more and build a building for only high school, though now our goal is to have a library for these kids, specially the little ones who are learning how to read.
Having a library where the kids can have access to books is a dream for them and a necessity for these kids; they need to read and develop their brains and get an opportunity in life. please help us achieve this dream!
thank you very much for your donation, please tell your friends; it is a great project and a great cause:)
WARNING: Javascript is currently disabled or is not available in your browser. GlobalGiving makes extensive use of Javascript and will not function properly with Javascript disabled.
Please enable Javascript
and refresh this page.