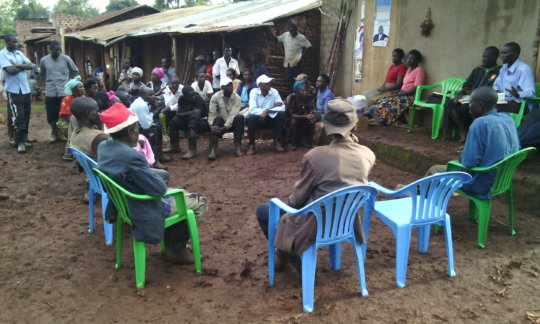 In fall 2015, Building Tomorrow began work on its 34th, 35th, 36th, 37th and 38th schools: Matanda, Degeya, Sakabusolo, Kyantamba, and Nwankofo. In addition to the fifteen total schools under construction and site planning, Building Tomorrow staff and community partners have completed the construction of 23 schools thus far. Building Tomorrow continues working toward the goal of providing access to a quality education to nearly 51,000 children in Uganda by 2019 as part of its Educate51K initiative.
In addition to Building Tomorrow's commitment to provide access to education BT has a strong commitment to providing quality education. As a result, Building Tomorrow launched the BT Fellows program in the fall of 2014. Building Tomorrow's first class of Fellows has completed the first year of the fellowship program and the second class will soon begin its two-year fellowship. BT Fellows support head teachers as change-makers and through their work strengthen the capacity of hard-to-reach schools across Uganda. Building Tomorrow will hire and equip 150 BT Fellows by 2019.
Thank you for your continued support!
Links: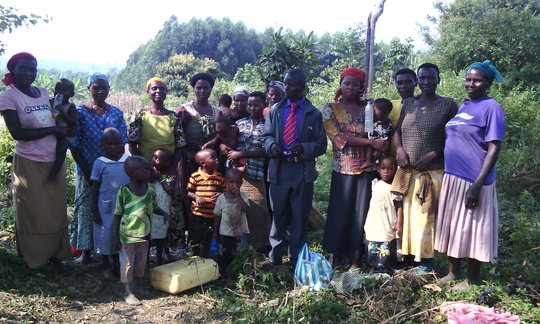 Over the summer, construction started on Building Tomorrow's 31st, 32nd, and 33rd schools: Nyamirama, Bulemezi, and Rutooma. These schools join seven other sites currently under construction as Building Tomorrow continues its push towards opening 60 primary schools for over 51,000 out of school children in Uganda by 2019 as part of its Educate51K iniative. Construction on Nyamirama and Bulemezi is proceeding well, with both schools' foundations complete. Ground breaking at Rutooma occurred at the beginning of August.
Building Tomorrow expects to complete construction at schools Angerepo, Oyomai, Wangoma, Bwogero, and Vunza by mid-September, joining 9 other schools already completed this year. Upon completion of these schools, Building Tomorrow will have constructed 28 schools in Uganda with many more to come.
Thank you for your support!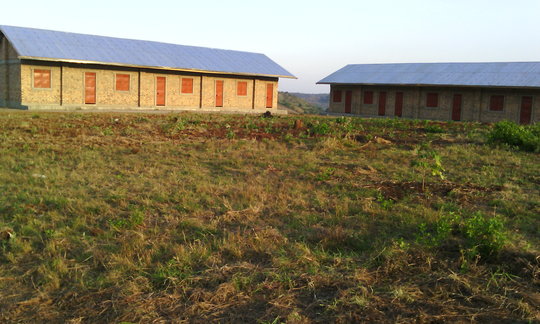 Building Tomorrow reached an important milestone by breaking ground on its 30th school, Vunza, earlier this spring. Construction at Vunza has progressed well with nearly 100 community members helping with backfilling.
Construction continues at several other sites. At Bwogero #28, the foundation walls and backfilling is complete on both blocks and the slab has been poured. At Akolodongo #26, the foundation walls and backfilling is complete. An Angerepo #23, walling continues, and digging the latrines has commenced. At Wagoma #29, work has started on the super structure of block one.
Four new schools have opened this term. They are Mayira, Kongota, Kisaluwoko and Bugabo. It is wonderful to see children in class learning in their new schools!
Construction will soon begin on several additional sites, and the team in Uganda has grown to help support Building Tomorrow's work.
Thank you for your support!
WARNING: Javascript is currently disabled or is not available in your browser. GlobalGiving makes extensive use of Javascript and will not function properly with Javascript disabled.
Please enable Javascript
and refresh this page.