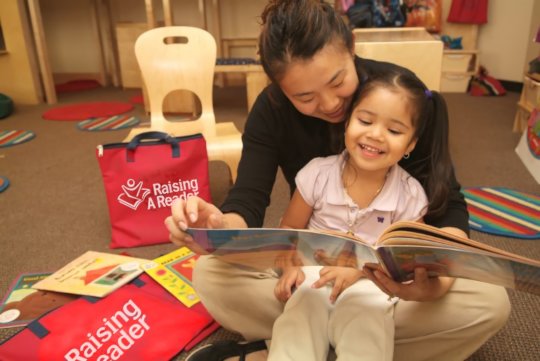 As we write this report, 10 million children are transitioning to kindergarten. If current literacy proficiency trends hold, by the end of 3rd grade, 7 million will be reading below grade level. And as they mature, interventions become costlier and more ineffective. We are trying to stem this trend one child at a time.
At Raising A Reader, we await the back to school bell with great hope and anticipation. Over the summer, we have worked with our 315 partners across 37 States to ensure that they have the materials and training to successfully implement our program that rotates more than 15 million books and serves more than 120,000 children and families nationally. Back to School means that we have another year of promise and hard work ahead to bring high-quality, award-winning books to children that need them most and to empower parents to understand that they are their child's first teacher and no matter if they themselves are reluctant readers, they can help their child to succeed.
In our new kindergarten cohort this year, half live in poverty and more than 60 percent of those living in poverty don't have one book in their home. And many of these children because they haven't been exposed to books are entering kindergarten with a 30 million word deficit compared to their more affluent peers.
Thank you for your support of our children and their literacy success as they go back to school this year!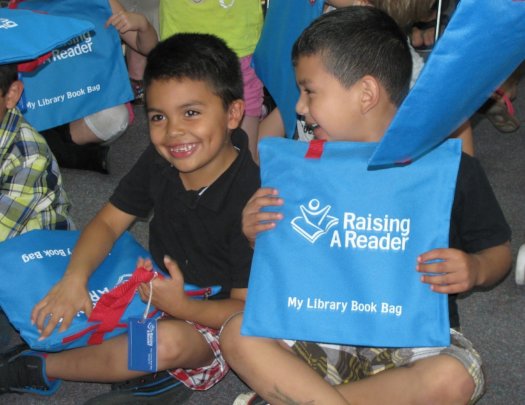 Raising A Reader serves 125,000 families and children on average annually. This year thanks to all of our supporters, we have been able to expand our evidence-based program to three more States! We now rotate books through children's homes in 37 States. Thanks also to our 315 implementing partners, we have more than 15 million high-quality books rotating across the United States.
And the impact is real! Here is a note from one of our school principals in Hawaii!
"Our first cohort in the Raising A Reader program is in their 3rd grade year and they are showing the highest proficiency in reading than any other grade in a tested grade! It is exciting to see how the subsequent cohorts do, that have been able to have books to read at home. Hawaii Elementary Principal
Links: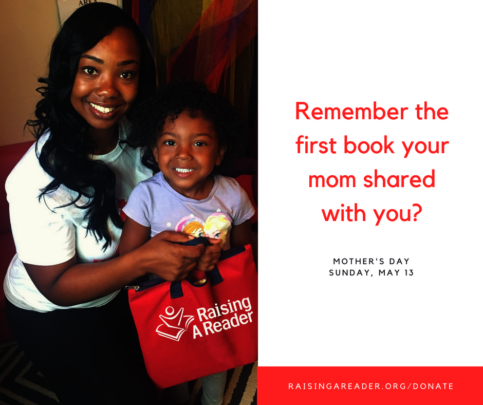 Do you remember the first book your mom shared with you? I have vivid memories of my mom sharing my favorite book about a beagle puppy named Bruno. While to many, the story was simply a day in the life of a typical dog. To me, it was a story about learning new things for the first time, meeting new friends, and going on adventures, if only as far as the backyard. What made this story so special to me was not the dog, but the snuggle time I had with my mom. She made each page come to life and I never felt so safe and full of wonder. It's amazing what mom and good book can do.
At Raising A Reader, we work tirelessly to empower moms, dads, grandparents, aunts and uncles and other important adults in a child's life to bring stories to life through shared reading. Many families we serve lack the resources and/or time to visit their local library on a regular basis, especially if they are in a single parent home, teen mom, or working full-time jobs. It is through support from donors like you that we can cycle 100 books into a home, provide families with book sharing tips, and help them develop new reading habits for years to come.
This Mother's Day, we are asking you to remember you mom and other influential women in your life who shared a story with you. Consider honoring her with a tribute donation. Your gift will not only provide books, but will give another child a special moment with their mom that will live with them forever.
WARNING: Javascript is currently disabled or is not available in your browser. GlobalGiving makes extensive use of Javascript and will not function properly with Javascript disabled.
Please enable Javascript
and refresh this page.