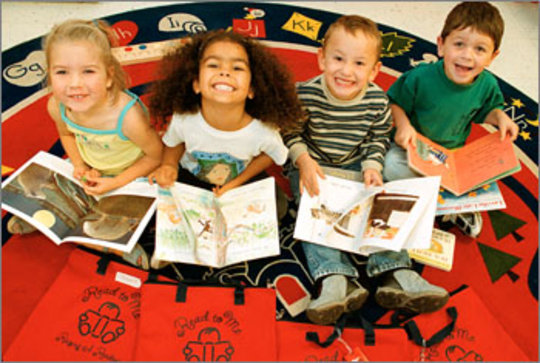 A special welcome to our new supporters! We are so excited to share our latest news with you. Every few months we will let you know what we are doing with your commitment.
This month as summer ends and school starts up again hundreds of thousands of children across the country are receiving their red Raising A Reader book bags for the very first time
For many of these children the opportunity to read high-quality books and share them with their families will be the first in their lives. Studies show that less than half of US children living at or below the poverty line start school with the reading and language skills they need for future success. Children from non-English speaking backgrounds are even more at-risk. Raising A Reader works to combat these issues and help ensure that ALL children can make the start they need no matter what their background.
New programs, new children and new families from California to Illinois
In La Honda-Pescadero Unified School District on California's South Coast the opportunity gap for low-income Spanish-speaking children is a serious concern. Working with local community organizations to assess local need and promote literacy, Raising A Reader will be implemented as part of a suite of services aimed at supporting South Coast families. We are excited to be part of this local initiative that will help to ensure South Coast children have the strong start they deserve.
This Fall, in Mundelein Illinois, the Fremont Public Library will launch a two-year program focused on children who speak English as a second language. The program, which will begin by specifically targeting 80 children from District 75's bilingual preschool, will reach children just as they are developing their literacy skills. Featuring bicultural and bilingual books the program will focus on empowering parents to work through the language and learning barriers they face in order to better support their child's education.
- Did you know, 80% of Raising A Reader families are living at or below the poverty line and 48% speak English as a second language -
Thank you for joining us with your support!
It is only through the support of generous donors and funders like you that we can implement our programs across 34 states and plan for the future of child literacy in this country. It is with humble gratitude that we see you come together as a community of donors, each giving what you can, towards this monolithic goal of ensuring every child has the best possible academic start. Together we can make a real difference in the life of every child and every family we serve.
With gratitude,
Yours in book sharing
The Raising A Reader Team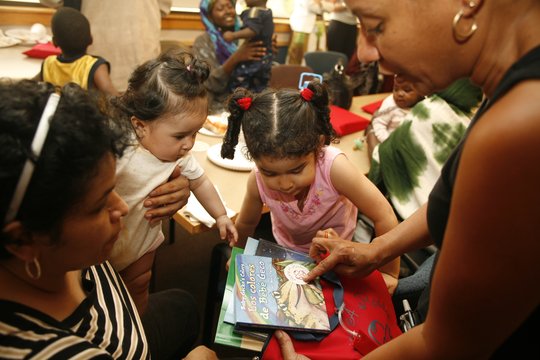 Links: