Bhagashri comes from a family of migrating labourers. Eight months of the year she and her 6 family members migrate to the brick kilns for her mother and father to work as bonded labourers; earning the minimal amount per day and living hand to mouth. Bhagashri's parents have been surviving in this way for many years. Illiterate and previously unsupported, they have been unable to advocate for themselves or their family.
Usually, it would be expected that Bhagashri, at 12 years old and much younger, should be helping her parents at the brick kiln; doing back-breaking work in dusty, filthy and scorching conditions. However, thanks to the education project set up at the kiln, Bhagashri has other opportunities and is imagining a life beyond degrading daily labour.
Thanks to the education project on site, for the time of year Bhagashri is at the kiln factory, she is in school, getting an education. Learning fast and competently, she is now literate and doors will begin to open for her. Bhagashri knows the alphabet, parts of the body, flowers, animals, fruits... the list goes on! This literacy is opening the world up for Bhagashri and teaching a whole new way to communicate. More than literacy and additional computer skills, Bhagashri has also learnt about personal hygiene and has gained a sense of dignity in arriving to school washed and clean. In turn, she is teaching this to her younger siblings. Bhagashri wants to be a teacher, so that she herself can help others learn what she has acquired.
Thank you for your support of this project and for making a difference to the lives of children at brick kiln factories.
Attachments: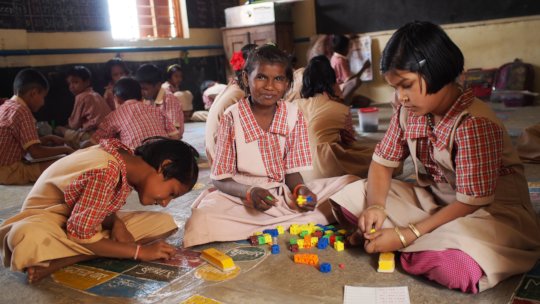 Tara is Arti's mother and describes the difference between her life opportunities and what she wants for Arti and her siblings, Utalesha and Sunni. Tara works in nearby fields, picking onions, tomatoes, pomegranate and weeds. The sun is intense and she often faints from the heat. "It's hard work. I don't have time to be a mother. I never had an education so there is no other opportunity for me" explains Tara.
The family currently share a home with Tara's brother which is temporary and simple; knowing what will happen next is precarious.
However, Tara is commited to enabling her children to attend the Karuna-supported school nearby. "I don't want this for my children. I want them to have a good job, and be a good person. I don't allow them to work with me. Their education is more important. I have to be strong for my children and their future."
NISD provides schoolbags, notebooks and uniforms for her children. Without them, they had felt inferior and bad compared to the other children. Now Arti, Utalesha and Sunni go very happily to school; they don't want to stay at home. The school also provides meals and extra help with their tuition and the teachers are very supportive and helpful.
It is thanks to your support of this project that families such as Arti's can begin to flourish. Thank you so much for your donations and support of this vital work.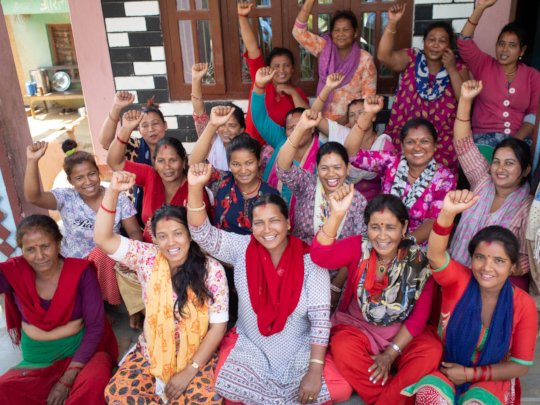 Sita is involved in a women's group named Sagarmatha (Mount Everest) and relishes her role as an active member. Very industrious, she runs the household for her husband and children and has crops which she grows for her family and more recently, forselling in surrounding communities.
Sita came to know about this Karuna project via Field Staff, who hold frequent meetings for sharing group activities. This is an opportunity to work in groups for the project activities regarding economic empowerment and income generating activities. It was following this that Sita began growing vegetables and soon realised it was more than growing she was learning and becoming a part of.
As Sita explains
"I did not use to notice patriarchy; men's or senior women's dominating behavior to women in general. After I attended the training, it opened my eyes.... I tell them that men and women are two wheels of the same cart. You cannot have one bigger or smaller, or else the cart does not work".
Sita had faced patriarchal, religious and social traditional norms that bound her to poor work or work only within the home. Now she realised with support from the collective, she could overcome these; not only contributing economically but advocating for other women and against the domestic abuse many face.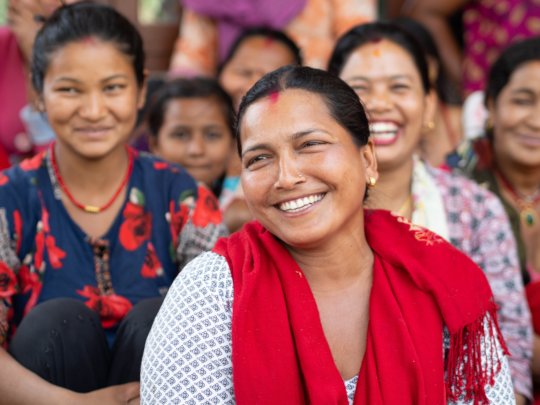 WARNING: Javascript is currently disabled or is not available in your browser. GlobalGiving makes extensive use of Javascript and will not function properly with Javascript disabled.
Please enable Javascript
and refresh this page.