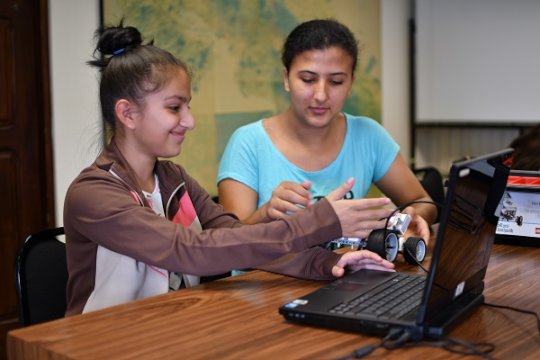 Dear friends and donors,
As the second part of the year comes to our door, we are excited to continue working to bring training opportunities for young girls with hearing disabilities. Without your support, this would not be possible.
In our previous report, we presented to you all the results achieved in the execution of the first training program for young women who are deaf or hard of hearing. We are still working to achieve our goal, and thanks to the support and work of Global Giving, we have been able to establish other donor support. For example, the Motorola Solutions Foundation is supporting our cause and thanks to their help, we were able to execute three additional robotics courses for young people with disabilities including 27 young women who are deaf or with hearing conditions. This is, for sure, great news for all of us!
The support given by Global Giving and their 2019 fundraising campaigns were a great opportunity for us to engage once more with you, our supporters. Now, we are happy and excited to participate in Global Giving´s 2019 Photo Contest. This is a great opportunity for all of us to learn more about the amazing projects receiving support through the Global Giving platform. So please make sure to follow our social networks and to support our cause to bring educational opportunities to women across Costa Rica.
Please remember to share our project with family and friends!
Thank you!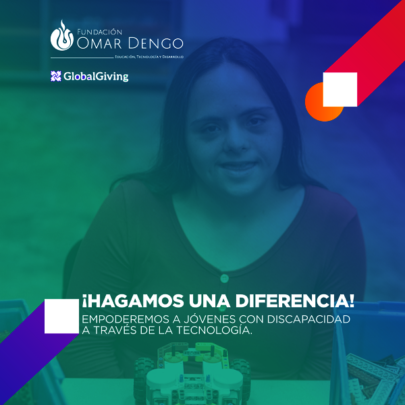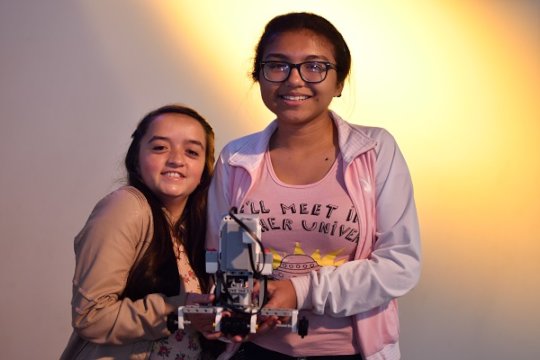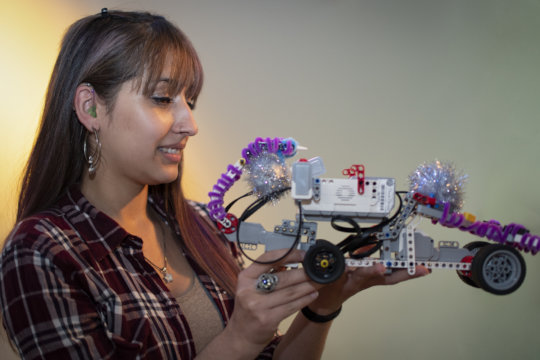 Dear donors and friends,
Your support made it possible! Eleven young deaf women completed training and gained new knowledge and skills in programming and robotics as well as abilities in teamwork and leadership. The training sessions were held from March 23 until April 27 thanks to the financial resources that you kindly donated since the beginning of the campaign at GlobalGiving.
The workshop uses didactic resources and methodological strategies adapted to the needs of this population and are facilitated by a trained mediator and a Costa Rican sign language (LESCO) interpreter. During the training sessions, young women were given pre- and post-test evaluations to understand the usefulness of training and the participant´s mindsets towards robotics and STEAM subjects. At the end of the training program, the young women showed an increase understanding of concepts related with sensors, simple gears, motors, laws of robotics, finite cycle and multitasking. At the same time, 63% of the young women considered that they were learning something new, and 83% of them found appealing the training sessions. This represents a positive result, considering the complexity of the subject and the methodologies used by the facilitators.
You can find a thank you message from the participants in this exclusive video, prepared by the Omar Dengo Foundation (FOD) to celebrate your support to this great cause. At FOD, we feel grateful for having the opportunity to work with such extraordinary group of young women and for the support that each of you gave us to make this a reality.
As we have reported earlier, FOD is working with other partners to execute new training sessions and we will continue working through GlobalGiving towards completing our goal of $10,000 so that other young deaf women and young women with cognitive disabilities in Costa Rica can have similar empowering and learning experiences. Your support and commitment are highly appreciated and we will value if you can share our project with family and friends.
Please, remember to watch the video here.
Once again, thank you!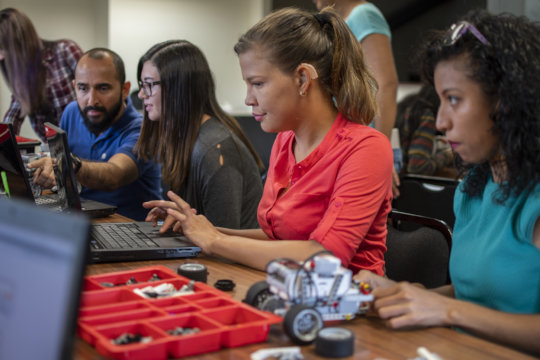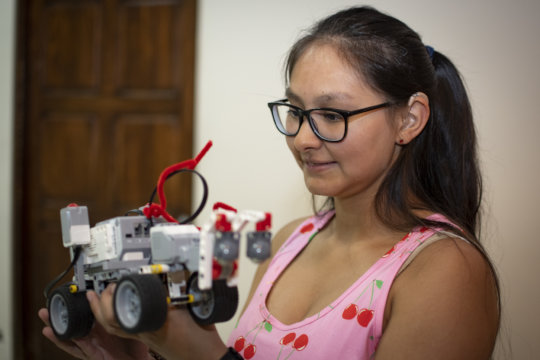 Links: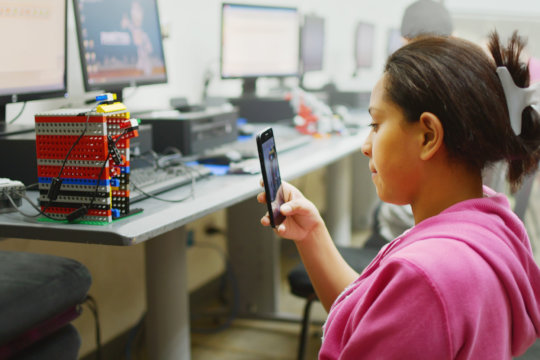 Dear friends,
Thanks to your support, we will begin the execution of the first training worskshop on March 23, 2019 followed by four other sessions for the first cohort of young women. We are now recruiting 15 young women who are deaf, to participate in this training in robotics, fully funded by the resources that you have donated through our GlobalGiving campaign.
At the same time, the Omar Dengo Foundation will start the implementation of two training courses for young deaf women through a grant with the Motorola Solutions Foundation. These training courses will be held starting April 4, 2019 and then on July 20 2019. Each of these training courses will include five different sessions for a total of 20 hours of training. Currently, we are also executing two training courses in robotics for young people with cognitive disabilities with the financial support of CAF America. The pictures in this report show young women benefited in these training courses.
We will carry out all these training courses with the technical and pedagogical excellence that characterizes all of Omar Dengo Foundation´s initiatives. We have more than 30 years of experience working in support of the educational system of Costa Rica, allowing us to collaborate with organizations such as GlobalGiving, but this is just the beginning. Your generous donations will help our efforts to keep bringing educational opportunities to these young women.
We want to keep working with you and our strategic partners to reach our goal of $10,000 for this project, and thus improve the quality and equity of learning opportunities of our beneficiaries.
Thank you!
WARNING: Javascript is currently disabled or is not available in your browser. GlobalGiving makes extensive use of Javascript and will not function properly with Javascript disabled.
Please enable Javascript
and refresh this page.