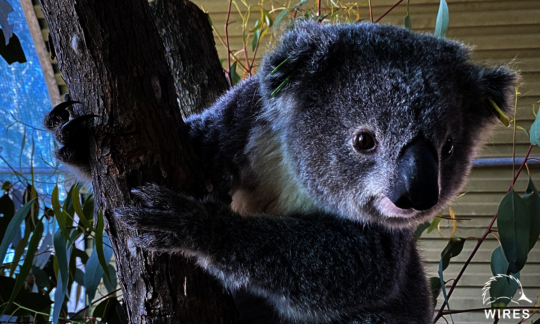 Thank you for your support of Australia's unique wildlife.
As we head into the Australian Spring/Summer season the number of calls for help to our rescue line increases sharply. Our Rescue Line receives more than 170,000 calls for help each year and the next 3-6 months are our busiest. Spring is breeding season and our volunteers are inundated with orphaned wombat, possum, kangaroo and wallaby joeys as well as the chicks of the many amazing native birds in our country. Your support is helping us to ensure we continue to improve our capability to respond to the growing need for help.
Today we would like to share with you the story of just one of the animals your support has allowed us to rescue, care for and recently return to the wild.
This time last year an extended and extensive drought had been wreaking havoc across vast areas of Australia and the impact was becoming more and more evident to WIRES volunteers on the front line, as natural sources of food and water ran out.
Many species were forced to roam increasingly further afield in their search for food and water which brought them into greater contact with people, vehicles and domestic animals. Koalas were one of the iconic Australian animals deeply impacted by both the drought and the subsequent bushfires.
In January, this 2 year old female koala was rescued when she was found walking along the road. Koalas had been increasingly forced to move around looking for the limited number of eucalyptus trees that still had some leaves with moisture.
Marine, as she became known was taken into care with WIRES, not as a result of injury but sadly because she was starving.
Fortunately, after 7 months of high-quality care, building up her weight and after some reasonable rain fell in the area she had come from, Marine was finally ready to be returned to the wild. We are pleased to be able to share with you a video of her recent journey back to the wild.
If you would like to support our ongoing work rescuing wildlife and getting them back to the wild where they belong please share our project - Australian wildlife from rescue to release. If you are able to commit to a recurring gift this helps us better plan for the future and is greatly appreciated.
We hope that through sharing our experiences with these animals and telling their stories, we can bring more people on our journey to understand more about our unique Australian animals.
On behalf of the entire WIRES team and all the animals you have helped, thank you.
Links: