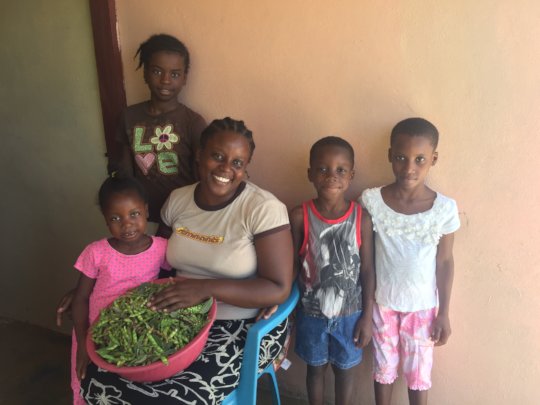 When the COVID-19 crisis began, and public schools across the Dominican Republic closed, Yspaniola too had to close the doors to our Preschool and Learning Center, for what has turned out to be the remainder of the school year. We are devastated that our students have missed out on vital schooling during these months, however, the health of our students and their families had to take priority.
As an Yspaniola supporter, you probably know that Yspaniola runs a Summer Camp for all our students each June, along with Experiential and Service-Learning Trips and Summer Internships. These offer participants from the United States and elsewhere to come and experience life in Batey Libertad and learn about the challenges that face this vibrant community of Dominicans, Haitians and Dominicans of Haitian descent. Our trips, summer camp and internships also provide Yspaniola with vital funds which cover the core costs and overheads of running our programs all year round.
Due to the drastic drop in income from these activities due to COVID-19, it has been thanks to the generosity of our donors, including those of you who give through the GlobalGiving platform, that we have been able to cover the basic costs of maintaining Yspaniola's infrastructure and keep as many Yspaniola employees (teachers, learning assistants and support staff) on payroll as possible throughout this crisis.
The closure of the public school and Yspaniola's Learning Center to prevent the spread of the illness had adverse effects for many families locally, because children were no longer receiving free meals at school or healthy snacks in Yspaniola's food program. Alleviating hunger for children and families during this crisis became a vital immediate need.
At Yspaniola, we recognized this urgent need and decided to embrace the opportunity to extend our work deeper into the community. Our Operations Director, Julio Louis, who is from the batey, began delivering food support to families in the form of tickets that can be exchanged for goods in the batey's local "colmados" (family-run businesses where most residents buy their daily food supplies).
So far, we have supported 113 families with an average of two children per household, including 19 single parent families. Forty-three of these families have four or more children.
Below, local Mom Lumene (pictured) explains how this support has been helpful for her family. Lumene has four children, and they usually all study in Yspaniola's center.

What has your experience of the pandemic been so far?
"When the coronavirus started, I heard it on television. I thought it was something that happened very far from here and would not reach the country. I was not worried. But when my daughters were no longer going to class, they told me that the teachers said that they will continue the classes online because they wanted to protect the entire school. I started to worry. I understood better when the center also closed and Julio gave me an information leaflet with images of how to protect ourselves from the disease."
How has the economic situation affected you?
"My husband works in agriculture collecting pigeon peas. I shell the peas before they are sold. What has affected us most financially is having the children here at home all day. Before, I could go out to help my husband and we earned more while the children were at school and then went to [Yspaniola's] center. Also, the children also ate at school and then got a snack at the center. That was a great help that we don't have right now. Yspaniola's tickets enabled us to make a food purchase for the family that lasted a few days and gave us time to save. I hope that everything goes well so that my children can return to study, especially in the center where I see that they are learning more."
At Yspaniola, we are so thankful to all of our GlobalGiving donors for your continued support during these difficult times. Your support has helped ensure that we will be able to invite students back to learn and grow with us after the summer vacation, as soon as it becomes safe to do so. And, we hope that you may consider coming to visit us, once it is safe to do so again! :)