The work in Kenya is both rewarding and heart breaking. Each child is dependent upon you, the donor. This was a recent morning at JWHS, our children's home. A well wisher thought we could help and brought these two girls. They are siblings. The elder one with red dress is Deborah; the small one is Rosemary. Their father died in the year 2013 and their mother died in 2015. They are living with a distant aunt because she is the only existing relative in the village, Mangu. They eat at the mercy of people. They are unable to go to school because they have no uniform or shoes. We told her that at this moment we are behind with donations for the children we already serve but they will be on the waiting list. They returned with hope the next morning. We fed them breakfast and had to send them on their way.
Their uniforms would cost approximately $35.00 each for one complete uniform, their shoes about $15-20 each child. The school will require them to buy a desk for about $15.00 each and then school fees on top of that. That is the one time cost to get them into school. Then each term, three terms per year in a public school is approximately $50.00 plus a few books and school supplies and one new uniform annualy. As they are in lower primary, we seek sponisors willing to take them through high school.
Thank you for your donations as that is how together we can make a difference. Tell your friends about us on GlobalGiving. Our waiting list grows.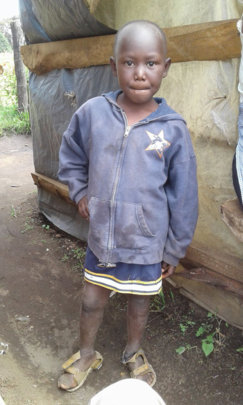 Links: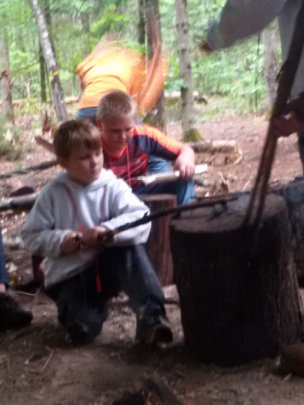 Jigglyton, Wigglyton, Copy Cat: All names of villages in the woods of Camp Forest in Brooks, Maine. To obtain their Osprey award, campers must build a shelter; to obtain their eagle award, the shelter must be waterproof and bug proof from the materials provided in the forest. Teams go out and locate a spot and build their shelter. This year groups decided to build "villages".
After their shelter is built they begin working on their cooking utensils, a coal burned spoon or bowl. Activity at Camp is individually driven around Camp Forest's own wilderness badge system with campers working toward their Osprey or Eagle awards or the Maine based Junior Maine Guide curriculum earning a Junior Maine Woodsman, Maine Woodsman or Junior Maine Guide patch.
Your donation provides a full or partial campership for a child that might not otherwise have the opportunity to attend. As we wind down the 2018 camping year, we dream of 2019 and begin building the campership fund.
Thank you
Links: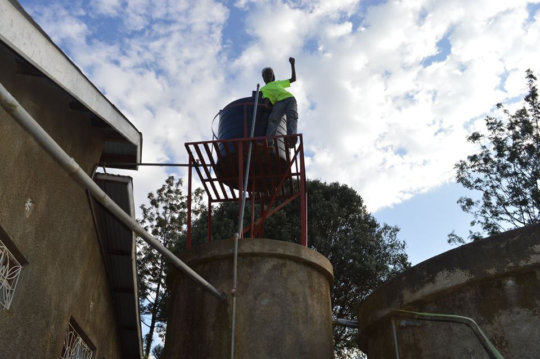 Water, fresh drinking water
Have you ever been without water? Without fresh drinking water? Have you been camping and carried your water, carefully distributed it and ended up running out before the journey ends? Packing it in you realize how heavy it is. Hiking out without adequate hydration, you realize how necessary it is. In Kenya very few have ready access to fresh drinking water. Many children walk a mile or more every morning before school to get water for the family. They carry it back home before running of to school. Occasionally they have to run back to the water source to get an additional jug of water to bring to school . Water is not wasted in this environment. Every drop is carefully measured. At JWHS, Expanding Opportunities' children's home, the reliance is on rain water to fill the cisterns. A well is possible but not cost effective. The water is about a mile or more into the earth and it is salty, hot springs, heavily fluoridated water.
Past years have provided enough rain water to fill the cisterns and allow us to give away some water to community members. More recently the rain has been insufficient to fill the tanks. Then an additional expense is added to the budget to purchase water delivered by tanker truck. As the purchased water goes down we find ourselves looking at the sky and wondering how long we can wait before we seek funds to purchase another truck of water.
This year as you water your flowers, brush your teeth and take a daily shower, lift up your heart in gratitude for the resource you have in abundance and I will gaze into the open sky at Kenya's abundant sea of stars and be grateful for life and a very large small world.
Links:
WARNING: Javascript is currently disabled or is not available in your browser. GlobalGiving makes extensive use of Javascript and will not function properly with Javascript disabled.
Please enable Javascript
and refresh this page.