Thanks to donors like you this story is REAL. It HAS and CAN BE repeated several times.
Jon joined our children's home, JWHS, in 2004.
His mother died when he was young. He was passed between the three sets of grandparents for several years. Jon rarely completed one full year of school in the same location. He was referred to us by a pastor who wished for him to have some stability in his life. He joined our family and brought us much joy with his quick laughter, marvelous giggle, and positive, helpful and fun loving spirit.
He gained a sponsor in 2007. She has assisted him through high school and into college. THIS NOVEMBER 2017, he graduated with a Bachelor's in Computer Science and a bright future! He was one of the top students in his class all the way through.
In his own words Jon says:
"It always takes a great heart to consider other people in life, a kind heart to give not because one has too much to give but simply because you care. I know that I have not done anything special to deserve all the support and help you have given me in my education. I don't know how I can say thank you and show my gratitude to all of you (my well-wishers and supporters) for now. Just know that I highly appreciate your support with a great heart and I am working hard not to disappoint. THANK YOU. God bless you."
It is your donation that bring these results…. This holiday season GIVE a GIFT that CHANGES LIVES!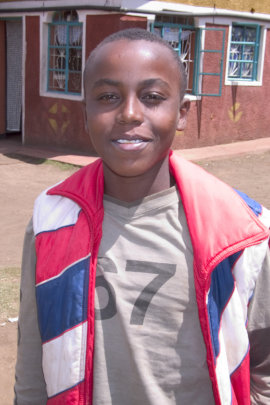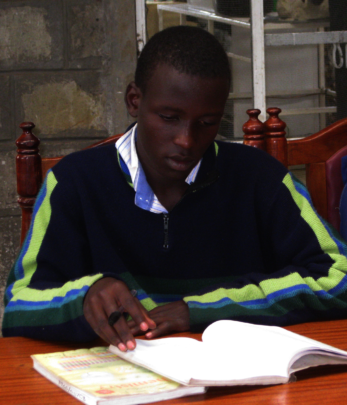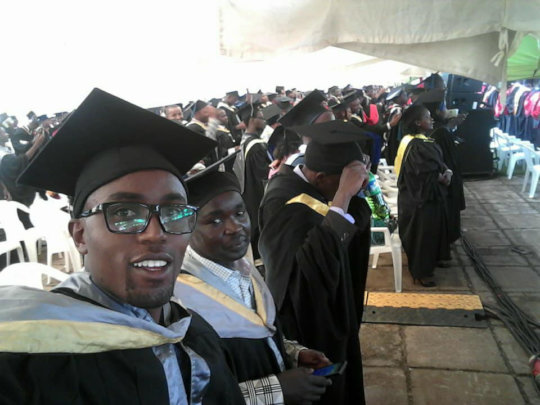 Links: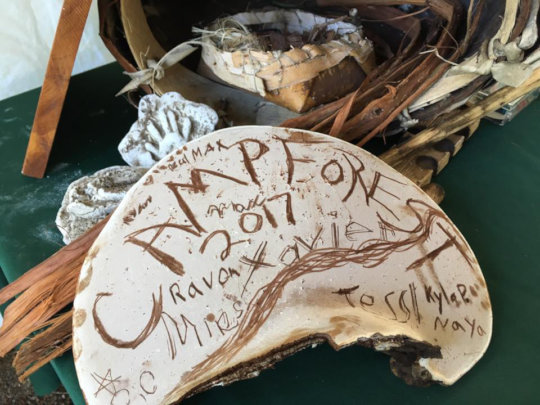 Camp Forest 2017 is now over. The oaks of Camp Forest stood firm in the latest wind storm. The squirrels and white tailed deer now enjoy the acorns and browse. The memories of time shared around the fire, canoeing in the lake, camping under the stars and learning new skills will remain forever in the minds of campers. Each year campers gain in skill and confidence Behind the scenes, the 2018 schedule is forming. A new family expedition will be offered. The Hills to Sea trail from Unity Maine to Belfast Maine opened in 2017. Camping is not allowed along the trail but Camp Forest will break the way with an open week long expedition led by Maine Guide Adam Stone. Check out the schedule at www.campforestmaine.com and start planning your summer as a family.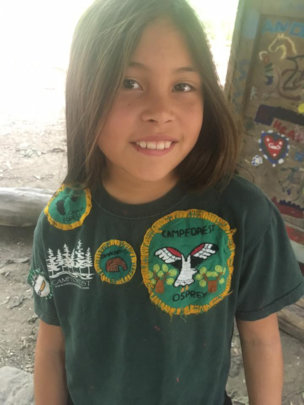 Links:

The work in Kenya is both rewarding and heart breaking. Each child is dependent upon you, the donor. This was a recent morning at JWHS, our children's home. A well wisher thought we could help and brought these two girls. They are siblings. The elder one with red dress is Deborah; the small one is Rosemary. Their father died in the year 2013 and their mother died in 2015. They are living with a distant aunt because she is the only existing relative in the village, Mangu. They eat at the mercy of people. They are unable to go to school because they have no uniform or shoes. We told her that at this moment we are behind with donations for the children we already serve but they will be on the waiting list. They returned with hope the next morning. We fed them breakfast and had to send them on their way.
Their uniforms would cost approximately $35.00 each for one complete uniform, their shoes about $15-20 each child. The school will require them to buy a desk for about $15.00 each and then school fees on top of that. That is the one time cost to get them into school. Then each term, three terms per year in a public school is approximately $50.00 plus a few books and school supplies and one new uniform annualy. As they are in lower primary, we seek sponisors willing to take them through high school.
Thank you for your donations as that is how together we can make a difference. Tell your friends about us on GlobalGiving. Our waiting list grows.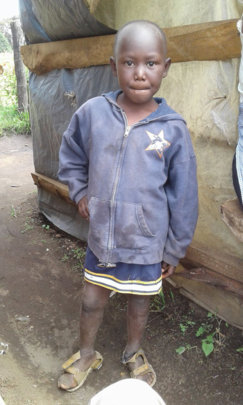 Links:
WARNING: Javascript is currently disabled or is not available in your browser. GlobalGiving makes extensive use of Javascript and will not function properly with Javascript disabled.
Please enable Javascript
and refresh this page.