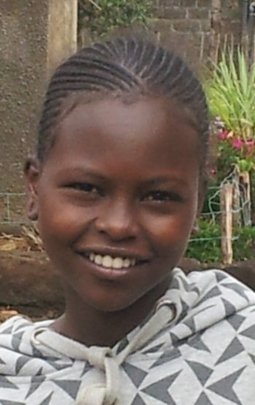 The three pronged approach Expanding Opportunities has taken for the pastoralist girl child is moving forward. We currently are sponsoring five girls in boarding primary school. The girls who run away from FGM or Early Forced Marriage have often never attended school. Though they can be 10 or 12, they have never been in school. The needs of these girls are different; they are much older than their classmates. We carefully select schools that are able to integrate these older learners.
Let me briefly update you about two of "our girls".
Dini was rescued in March of 2011. The community had been told she was "available for marriage" at age 11. A bright and lively girl she is enjoying her adventure in Education. She had never held a pencil, nor knew a word of Kiswahili or English. Now she is able to communicate in three languages and is performing very well in her class. She has a sponsor in Maine.
Juliza is a 9 year old girl who is currently in Class One as she had never attended school until the beginning of 2012. She was engaged to be married and ran away to the school. As the laws of Kenya forbid marriage before the age of 18, she is in school and boarding at Kipsing Academy. A Girl Scout Troop is sponsoring her for one year which will end in April of 2013. Her sponsorship after April will be dependent upon donors giving to our general girl child education prong of the project until she has another sponsor
Soon we will begin construction of a Girl's Rescue Center in Ariemet, Kenya. come along and join us in the effort.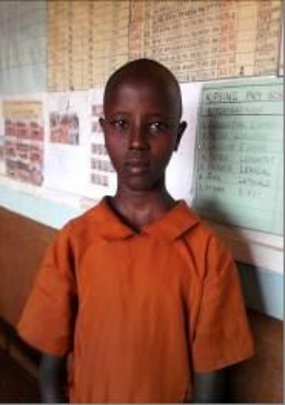 Links: