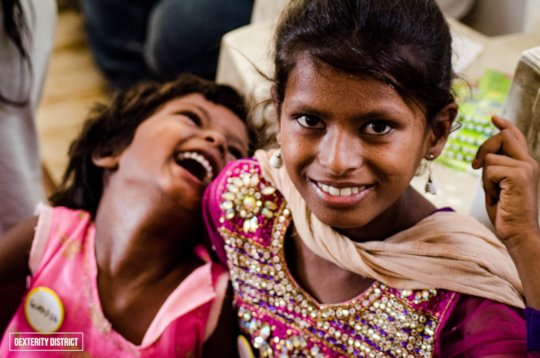 Dear Diary,

Hello! I want to write about today.
Today was such a fun day! We started the day with making birds and rockets out of coloured paper. It's called origami. We made around 50 colourful birds which we will hang in the classroom tomorrow.We then played cricket and also learnt how to play football. I scored 1 goal but my team lost. I'm still happy.

After that we spoke about who we want to be when we grow up so that we could draw balloons on the wall and write our ambition in a balloon. I want to be a doctor so I wrote that on a pink balloon on the wall. I want to learn how to be better at English so that I can write more things on the wall.

I wish they would keep coming to school every day. Coming to class is a lot of fun now and even the teachers love it.

I can't wait for tomorrow. Didi promised us that we'l be painting on rocks and will also get ice cream. I love ice cream! I will write about it tomorrow.
Bye for now.

( Diary entry written by Ali, a 11 year old Rohingya refugee boy after Day 4 of the Welcome Refugees Fest 2019, shared here with his permission )

Letters of Love in collaboration with a handful of incredible organisations, local and international, hosted its first ever week-long 'Welcome Refugees' fest at the Roghinya Refugee Camp in New Delhi. From 14th June, there were games, recreational activities, art, dance and sports workshops, educational talks et al leading up to World Refugee Day on June 20.

Every day from 9am -12pm, a team of 25 youngsters from all over New Delhi, India, trained by the Letters of Love team led by Pooja, our Founder & Executive Director, spent time with 50+ children in the makeshift school at the camp, doing a myriad of things from playing games, engaging them with arts and crafts, teaming them up to compete against each other to conducting empathy-centric activities. In an effort to build bridges, the final day was open to visitors in order to encourage friendships and connections where 15 visitors showed up, particpated in activities with the children and also bought the hand painted cards, painted rocks and other craft work the children have done over the past week. All the sales were forwarded to the school. We also provided snacks and lunch for the children throughout the course of the fest. Ice creams were evidently their favourite :)

The teachers of the school took part as well and thoroughly enjoyed having expert volunteers impart new skill-sets to the children. Needless to say, the children enjoyed it thoroughly!

Thank YOU for enabling this joy.
We are truly grateful to your generous heart!

This was a pilot project connecting the local youth with the migrant community in the area and was a huge success. Letters of Love team is now gearing up for more projects in refugee hotspots around the world, leveraging our youth network to impart psychosocial support to refugee children.

We are counting on your support. Please stay tuned.

Here's to doing whatever we can, with whatever we have, wherever we are :)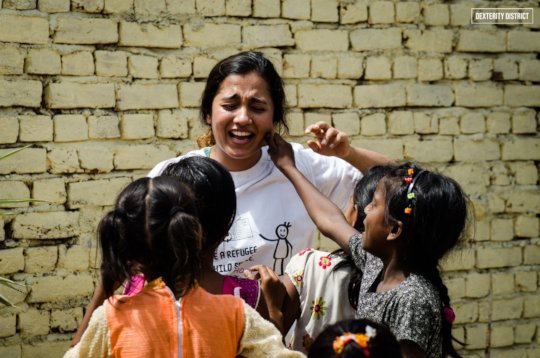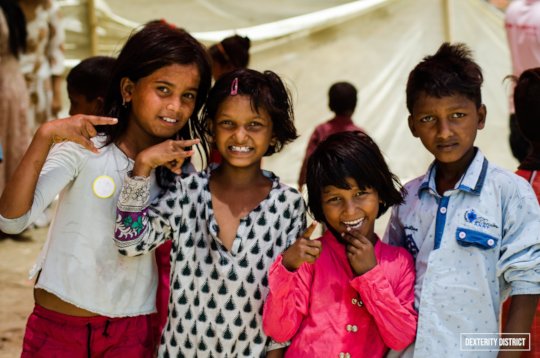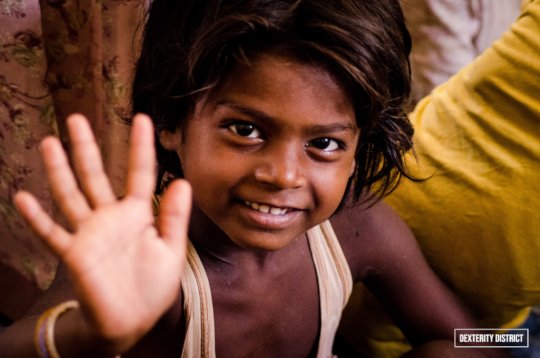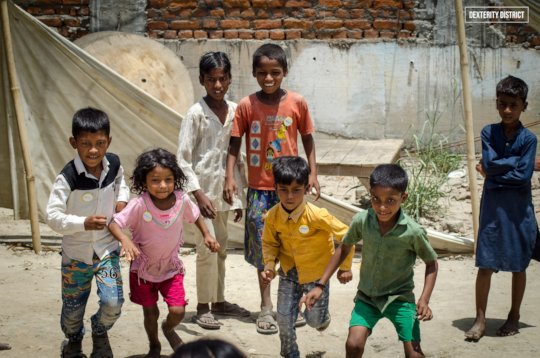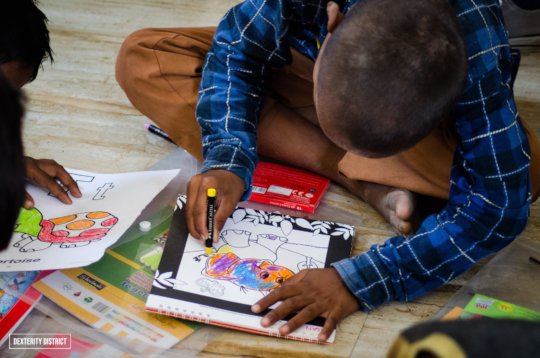 Links: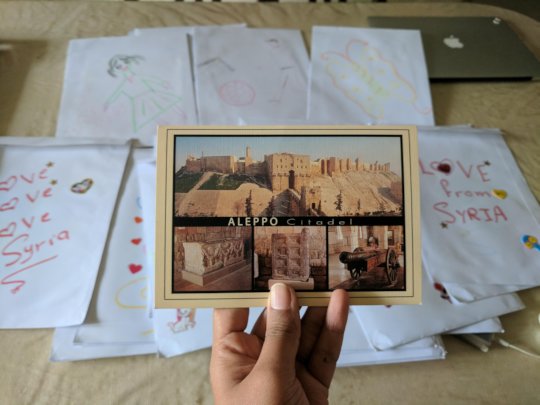 "Dear friend,
My name is Ali and I'm 7 years old. I am very happy to get your letter. It made me happy. The colours are very pretty and thank you for the stickers. I keep them safe in my bag.
I am from Aleppo. Now I live in Swaida. A bomb dropped on my house and it is pieces now. So we had to come here. My father and sister are not with us anymore. I don't know where they are. I'm here with my mother and brothers. We love to play outside a lot. What games do you like ? I want to become a doctor when i grow up so that I can treat people around me. They're all suffering. I will go to school one day again.
I hope you like my drawings.
Please come visit us with your friends.We will play.
Hugs.
Ali."

(Letter translated from Arabic verbatim, written by Ali, a 7 year old internally displaced child in Syria, to his pen-pal in India)

Letters of Love's Pen Pal Project for the third time in two years facilitated the exchange of hundred pen-pal letters and continues to foster these incredible friendships across lines of conflict. In collaboration with Clap Global, an educational entity that leverages travellers in local classrooms to encourage cross-cultural learning, our trainers conducted sensitisation workshops in schools across Mumbai, India. The students once sensitised to the global refugee crises using the Syrian war and its consequential refugee crisis as a case study were inspired to come up with action oriented ways to help the community. Encouraging them to write letters, asking questions, explaining about their own identity and culture and allowing them to articulate through art and colours yielded joy and a sense of responsibility amongst students.

Our Syrian chapter based out of Al-Swaida in Syria, hosted a full day of fun activities and psychosocial support workshops in which the Pen Pal Project was facilitated on their end. The children received the letters and wrote back to their friends and also made endearing drawings. They insited on hand making envelopes and all of them were labelled 'Love from Syria!'.

Due to logistical restraints owing to shipment to and from a war torn country, the whole process took 8 months but was indeed, worth the wait.

Thank YOU for enabling these magical friendships :)
We are truly grateful to your generous heart!

Letters of Love team is now gearing up for World Refugee Day 2019 on June 20th and are counting on your support. Please stay tuned.

Here's to doing whatever we can, with whatever we have, wherever we are.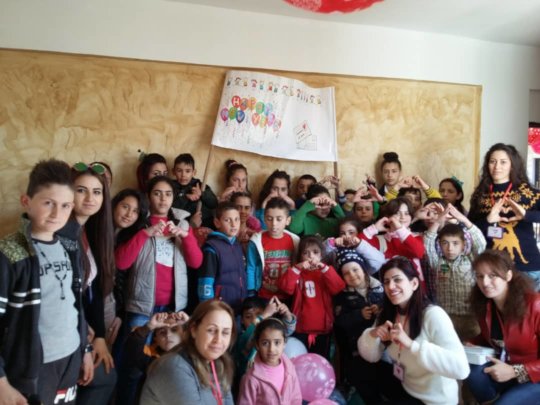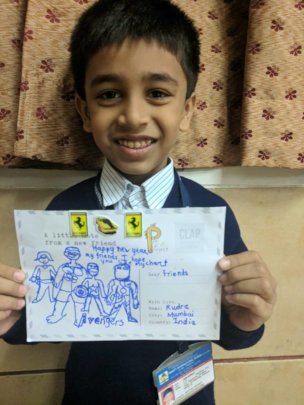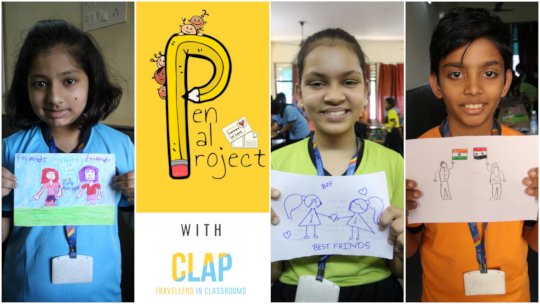 Links: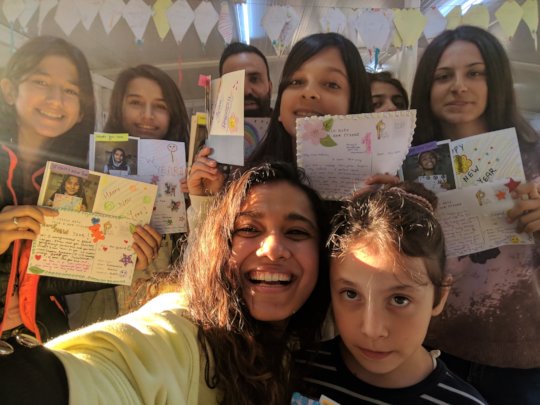 Letters of Love for its New Year 2019 campaign sent out heartfelt, handwritten notes of best wishes to more than 13,000 Syrian, Iraqi, Yazidi, Palestinian, Afghan, South Sudanese and Rohingya refugee children. During October-December, we also sensitised more than 3000 students in classrooms around the world towards the escalating refugee crises, fostered 90 pen pal friendships, empowered 20 Student Ambassadors and piloted our competitive fellowship program- Starthrowers- with 12 incredible high school students and are kickstarting their individual social change projects this year.

Sharing a few highlights that accompanied the dawn of 2019 with you:


Our Syria Chapter comprising of Educators and youth volunteers from Swaida, Syria, conducted a series of workshops with more than 50 internally displaced children in the area. Our Syria Operations Manager, Rasha Falhout, conducted our Pen Pal Project where handwritten letters written by school students in Mumbai, India, were gifted to each child and they all wrote letters back to their newly made friends. The workshops also comprised of fun activities and games. You can see the joy here.


In collaboration with El Sistema Greece, the Digital Overlord of Letters of Love, Tom Vaillant and I visited Skaramagkas Refugee Camp, the largest refugee camp in mainland Greece, and spent a week delivering art, dance and photography workshops to the refugee children at the camp. Find the anecdotes I penned down here.


Lina Alaraj, our Palestine Operations Manager, conducted 2 workshops in Balata Camp and Al Deisheh Camp in Palestine for more than a 100 Palestinian refugee children. The workshops consited of letter writing, games and arts and craft workshops.


With Youth For Peace International, our local implementation partner, we delivered letters to 150 Rohingya refugee children in New Delhi, India. Learning materials, winter clothes, and toys were also distributed to the children.


Letters were distributed to the UNHCR camps in South Sudan and Malawi tending to around 400 refugee children. These letters apart from being tokens of love and hope are also used as learning materials in their community centres.

Happiest Update and a Note of Gratitude:
Owing to the success of our New Year Campaign, we now have a request for 80,000 letters for all the refugee children at the UNHCR Kakuma Refugee Camp, Kenya, which we hope to deliver by Universal Children's Day on Nov 20, 2019. Thank you for your generous contribution and for believing in our team- a bunch of 30 youth volunteers from 11 countries. We hope to continue having your support as our motivation and these smiles wouldn't be a reality without your kindness. Thank you for your heart.

Here's to doing whatever we can, with whatever we have, wherever we are.
All our love.

To help us spread more smiles, donate with Globalgiving here.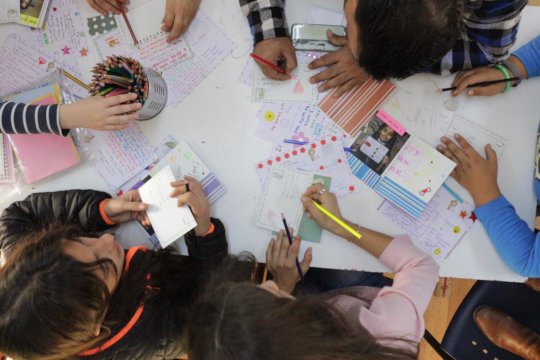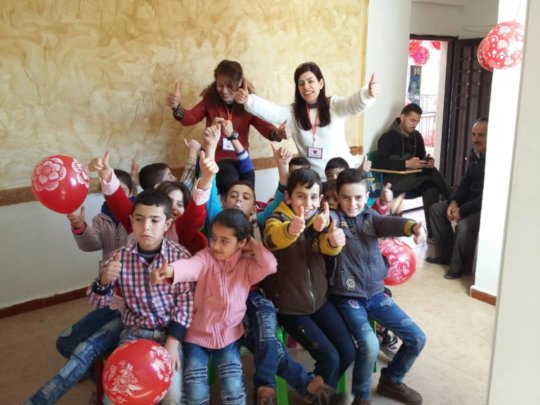 Links:
WARNING: Javascript is currently disabled or is not available in your browser. GlobalGiving makes extensive use of Javascript and will not function properly with Javascript disabled.
Please enable Javascript
and refresh this page.