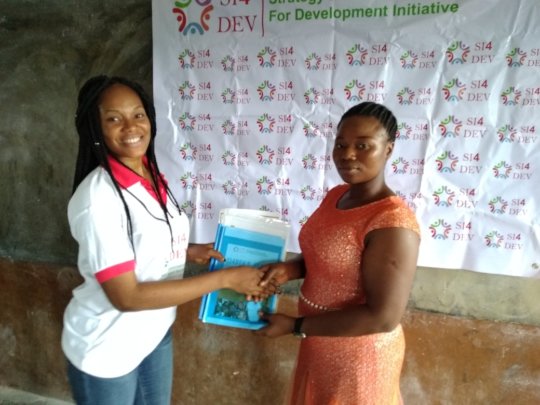 REPORT DATE: February-March 2020.
OBJECTIVES AND PURPOSE: The purpose of the activities within this period were to
Get permission from the SI4DEV leadership to move the location from Abuja to Ibadan
Introduce the Healthy Adolescent Development Project to the Oyo state Ministry of Education
Select schools and participants from each school
Recruit volunteers for the project
Develop Modules for training
Print T-shirts for volunteers
DESCRIPTION AND SUMMARY OF ACTIVITIES:
After approval was received in February to move the project to Ibadan, the Healthy Adolescent Development Project team visited 3 selected schools in 3 Local Government Areas in Ibadan Metropolis, to discuss the project with the principals of the schools.
The schools are comprised of 2 public schools and 1 private school. Two of the schools agreed to select participants for the project and also assigned supervising teachers for the project while one of the schools gave assurance that this will be done in 3rd term.
It was agreed upon that the team would be visiting the schools again in third term before the commencement of the training.
In order to establish the Healthy Adolescent Development Project in secondary schools in Ibadan Metropolis, Oyo State Ministry of Education, Science and Technology was visited to get permission. The ministry requested we come back at the end of March for follow-up.
Six volunteers have been recruited for the project including SI4DEV Ibadan location group volunteers. A WhatsApp group was created for the volunteers and we had our first online meeting.
The modules for the training have been developed and will be sent to SI4DEV Executive Director for review and approval.
NAMES OF SI4DEV PATNERS AND VOLUNTEERS WHO PARTICIPATED:
1. Chimezie O.
2. Timilehin O.
3. Amaka A.
BIGGEST ACHIEVEMENT: The following are the achievements so far;
1. Schools and participants have been selected for the project
2. Development of modules for the training
3. Recruited volunteers
4. Printed T-shirts for volunteers
NEXT STEPS:
1. Send training modules to SI4DEV for approval
2. Printing of training materials
3. Get permission from Oyo State Ministry of Education, Science and Technology.