In 2019, generous donors such as yourself donated more than $12,000 to support Power of Love's micro loans program in Zambia. These funds helped provide new loans, business training, refresher training, and on-site business mentoring to more than 400 women entrepreneurs in Zambia. All program activities are designed to increase skills of vulnerable women and children and resulted in a huge and sustained impact on hundreds of families in our community.
A lot of Good Things Happened in 2019
We are thrilled that in 2019, hundreds of loan recipients such as Jane and Mary (see pictures), were more financially literate, built an asset base for their families, were running successful businesses, and took steps toward self-reliance. Here are some heartwarming numbers from the field:
375 out of 400 women are on track with repayments.
245 women have expanded their businesses and/or diversified their product line by adding higher value items such as soft drinks, meat etc.
More than 300 women have built an asset base by investing in land/cement blocks or extending their homes or shops. In addition, 90 women moved from selling by the roadside to selling from a shop.
41 women moved to an independent accommodation from being dependent on relatives for shelter.
Most women are more financially literatea and save via banks. For example, 202 women are saving a small amount every week. Out of these 133 are saving via mobile banking/bank accounts and 69 via commercial banks. The women prefer mobile banking as opposed to traditional bans due to its convenience, and zero fees.
Earnings from businesses helped pay for school expenses or vocational training for more than 500 children.
136 women purchased large household items such as stoves, freezers, TV's, furniture;
322 women purchased small household items such as pots, pans, radios.
The diet and health of all 400 families (approximately 2800 family members) improved.
Overall, most loan recipients learn how to run a business and have gathered enough capital to continue running their business in a relatively short (about 10-18 months) span of time. Second, with better knowledge about HIV, families have more open discussions that leads to a reduction in stigma and in prevention of HIV. In addition, loan recipients are role models, enjoy a higher status which results in improved gender equity. Finally, the impact of this program is multi-generational as the women can pay for school expenses for their children who will grow up to be well-informed, self-reliant individuals.
Plan for 2020
Provide new loans and business training to 50 women in March/April 2020.
Provide business training and loans to 300-350 new women.
Provide refresher training to 300-400 women.
Provide business mentoring training to 450 women.
Provide ongoing business mentoring and advice via on-site visits.
Encourage more graduates to mentor new loan recipients.
Track the 450 active businesses intensively so they continue to operate in the community even after the women graduate.
Track businesses run by graduates to learn from past experiences.
Thanks for giving hundreds of vulnerable women an opportunity to become successful entrepreneurs.
Links: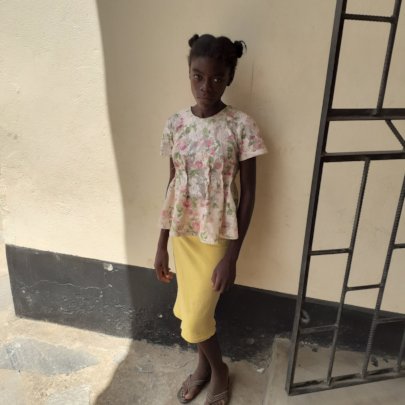 In 2019, generous donors like yourself, donated more than $20,000 to support Power of Love's pediatric HIV care program in Zambia. These funds helped provide a comprehensive package of life saving health care services to 450 HIV+ children, ongoing training to family members, PMTCT education to HIV+ pregnant women, education in HIV, and school support to families. These program activities resulted in a huge and sustained impact on hundreds of families in our community.
A Lot of Good Things Happened in 2019
A lot of good things happened in 2019. The number of children and family members impacted are given below:
Direct and Indirect beneficiaries: 2500 children and family members.
Children receiving food and high protein soya supplements: 200
Better health of children measured by increase in weight and frequency and intensity of infections: 214
Children provided with psychosocial counseling: 203
Children provided with education in HIV: 203
Children provided with monitoring and training in adherence to medications: 203
Family members provided with psychosocial counseling: 432
Family members tested for HIV: 335
Family members provided with counseling after testing positive for HIV: 335
Family members receiving ongoing training in HIV care and prevention: 432
Family members receiving business training and loans to start a business: 183
Families receiving education in malaria and long-lasting insecticide treated mosquito bed nets: 432
Number of children born HIV free to HIV+ moms: 40 out of 41
Children supported with school expenses such as school fees, uniforms, shoes, or school bags: 108
Program Impact: In addition to improved health and more children attending school, families have better knowledge about HIV and malaria. This results in a community that can take steps to prevent new HIV infections, and is more self-reliant in taking care of its own health. As a result, we are seeing a lower incidence of HIV and reduced stigma amongst beneficiary families. Also, beneficiary families share their learnings with others leading better education about HIV and HIV prevention amongst the larger community.
Plans for 2020
Continue to monitor the health of children under our care so that they never develop AIDS.
Zero new HIV infections via PMTCT (Prevention-of-Mother-to-Child-Transmission).
Track school attendance and performance to ensure the children attend school.
Encourage older children to volunteer as mentors to provide role models for younger children.
Expand the skill set of community members via the provision of education and training programs.
Gather more in-depth feedback from community residents.
Overall, the ripple effects of our comprehensive approach are significant, sustained, and continue to strengthen families in the community.
Thanks for making healthcare accessible to hundreds of orphans and vulnerable children in Zambia.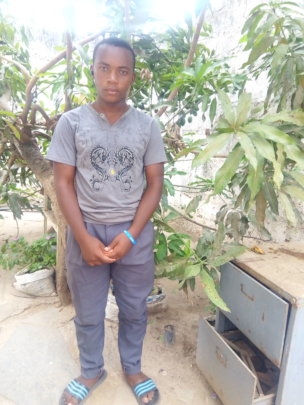 Links: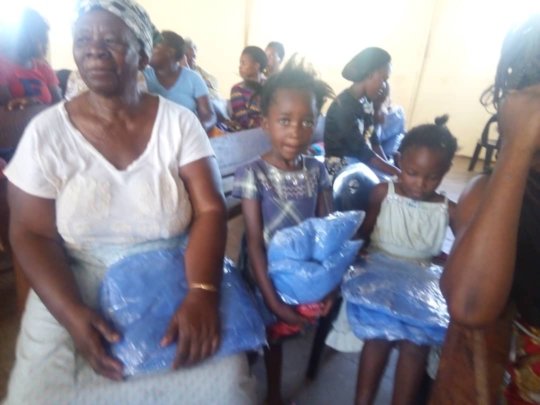 The Power of Love team extends a personal and heartfelt thanks for your dedication to prevent malaria and keep children malaria free and in school. Your generosity helped provide 11,500 long lasting insecticide treated nets and education that will benefit more than 25,000 adults and children in malaria endemic communities. And your impact doesn't end there; your support will take Zambia closer to its goal of eradicating malaria by 2021.
Please take a moment to treat yourself to this short video, in which school girls kick off a community health event in Lusaka, Zambia. We are sure this video will bring a smile to your face.
Sending you and your family a giant wave of love this holiday season!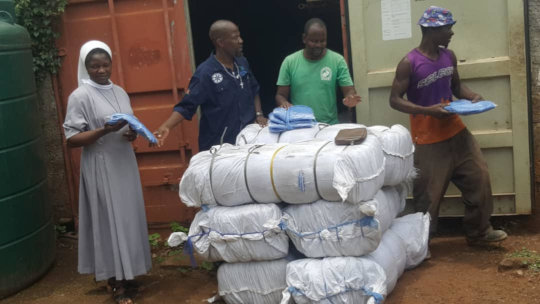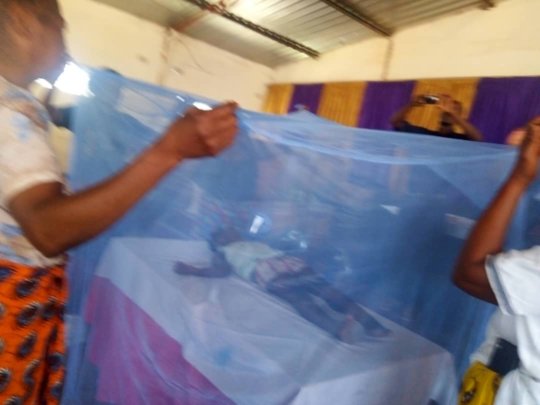 Links:
WARNING: Javascript is currently disabled or is not available in your browser. GlobalGiving makes extensive use of Javascript and will not function properly with Javascript disabled.
Please enable Javascript
and refresh this page.