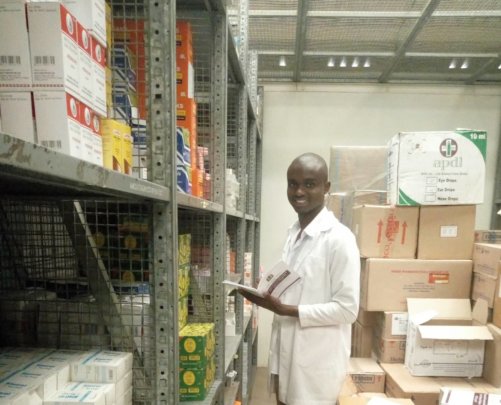 Greetings Project Wezesha Supporters,
Lots of news to share in this report!
Our Star Med Student
To start, here's a note from our student, Dibeit who is in his second year of Medical School (See pictures of Dibeit in his field placements, with his classmates.)
I was providing health education at Simbega Secondary School in Iyula Village together with a team from our college. We were teaching the effects of early pregnancy and HIV/AIDS to teenage students. It was a good program, and the headmaster and teachers were very happy -- and students, too! One of the girl students stood at assembly after our program and said, "Thanks for education, thanks for visiting us; we promise we will practice because we need our dreams become true." I was very happy to hear that from a Form 2 student. She motivated us to continue our program with other schools and villagers.
Supporting Kiza -- On the Path to Becoming a Teacher
We were also happy to reconnect with our student Kiza who completed secondary school in 2016. She didn't pass the national exams in 2016, but her father supported her to continue her education, to keep working toward her goals. She ultimately passed her examinations and was accepted into Teacher's College. The story is not straightforward (read it in her words here), but it ends well! Girls Education International is adding Kiza to the list of young women supported through the post-secondary education campaign! We're thrilled that Kiza will reach her goal, to be a teacher – inspired by the support her mother gave her in primary school.
December in Tanzania
In December, we had an amazing trip to Tanzania. Executive Director Rai Farrelly with friends and long time Project Wezesha supporters, Patsy, Katia and Shelly spent time with Lucas, Madaga and our students in Kigoma. We celebrated Christmas with our Study Camp students at Gordon's Beach on the shores of Lake Tanganyika. We had a wonderful Christmas dinner, made with love by Lucas' wife. We also visited children Rai supports at a local children's home.
Patsy, Shelly and all donors were celebrated in a huge festival with dinner, sodas, a dj, dancing, skits, and speeches. Find attached the heartfelt speech that Madaga delivered!
We conducted interviews with our students and will be sharing those videos in coming months as we edit the footage.
Success on National Exams -- Time for High School!
Hamisi and Mayani were two of our recent Form 4 graduates who took their national exams in November. We just received word in February that they both passed the exams and will be admitted to high school. They both want to pursue a medical path, so they will study with a CBG concentration (Chemistry, Biology, Geography).
In addition to these young men, the following young women supported by Girls Ed and Project Wezesha passed their national exams! We couldn't be more proud because we know their success is due to their efforts, their family's support, the work of teachers in our study camps, and the relentless dedication of Lucas and Madaga to ensure they excel! Congratulations to all of you!
Hekima, Adija, Sania, Remence, Mariselina, Sajida, Sarafina, Saidati, Furaha, Secilia, & Bernadeta
Asante Sana & Thank You Very Much
We'll share more updates in our next report, including the status of our other scholarship students in higher education -- Tumsifu, Saidi, and Mahamudu -- who remain dedicated to their studies and grateful for all the support!
Much gratitude to our supporters for continuing to invest in these students. The ripple effect here is undeniable! We even had two students (Diana and Sospeter) tell us that they want to sponsor a student in our program as a way of saying thank you for the support they received.
To ensure we can continue to have an impact and reach even more amitious young people, consider donating today to Educate Children in Western Tanzania! (Click 'Give Now' button below.) Share our updates and campaign with friends (sharing buttons below), consider hosting your own fundraiser, or launch a students for students initiative at a local school and see what they can do!
Again, asante sana!
Sincerely,
Rai Farrelly & Lucas Lameck
Co-Founders, Project Wezesha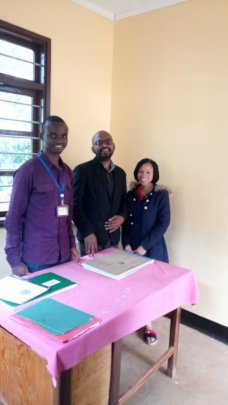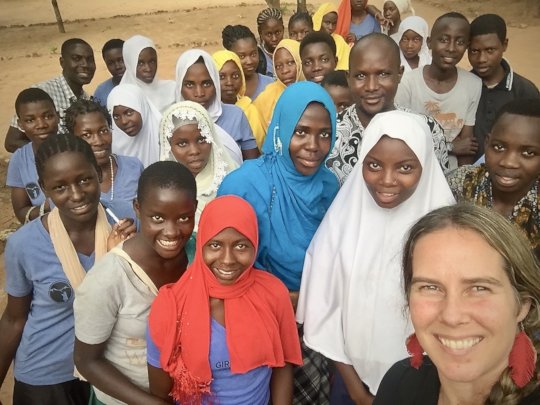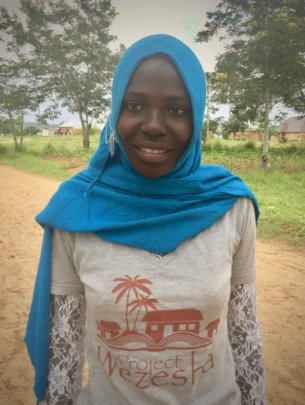 Attachments: