Greetings Supporters of Project Wezesha - a partner of Girls Education International!
Thank you (Asante!) for your fabulous support over the past year. It has been an exciting year and we are looking forward to a productive 2012!
In 2011, Project Wezesha hosted the first annual Raise the Roof fundraiser. The objective was to raise enough funds to put roofs on our first block of classrooms at the school. With 6 music artists donating their talent, a local venue donating space, several local businesses donating items for the auction and raffle and of course numerous volunteers donating their time - we were able to not only have a blast but raise over $4,000! With those funds, we did 'raise the roof' on our first 4 classrooms and 2 offices.
Since then, the structural foundation for the next four classrooms has been established and the bricks are going up slowly but surely. We are waiting for the end of the rainy season and another surge of funds and then we are back in business!
Last year, I sat with Hindu and Saidi - two of our scholarship students - and we discussed the state of secondary education in the area. It was a depressing conversation in some regards because these bright youngsters were critically reflecting on some of the more unpleasant realities of rural education - oversized classes, absence of textbooks and disengaged, underpaid teachers. However, I also found this conversation to be insightful and therefore hopeful. They were able to articulate their thoughts in English, a language not many speak well in the village (other than teachers and some older students). Their awareness of the situation showed me that they will also be able to problematize challenges in their community and approach them with an eye for solutions. (See our conversation through the video link below: Hindu and Saidi discuss education in Tanzania.)
One hopeful development of this conversation is a growing interest within Project Wezesha to seek out partnerships with teacher education programs in Tanzania. We want to identify ways to strengthen the teaching force in the village. This summer, we aim to invite teacher trainers into the village to provide professional development trainings and incentives. As a teacher educator, I am invested in the notion that much of student success hinges on the effectiveness of the teachers. I'm looking forward to exploring this issue at lenght this summer and I'm grateful to Hindu and Saidi for keeping it real.
Another exciting development for Project Wezesha is that we will have our first intern this year! A bright Colby College student will be going to Tanzania this summer to live with one of our close community friends in Mgaraganza Village. Katy and I have begun to develop a plan of action for her time in the village. With Katy's help, we will collect interviews from community members related to Project Wezesha's work, we will explore the deeper desires of the village leaders related to their community development plan and we will endeavor to increase teacher development and engagement in the local primary school. Katy is also excited to spend time teaching English at Mgaraganza Primary School.
Please, feel free to let us know what you think about the work we are doing! We invite feedback and welcome continued support through tax deductible contributions and spreading the word. Be sure to follow us on Facebook and Twitter.
Asante Sana!
Team Project Wezesha
Lucas Lameck & Rai Farrelly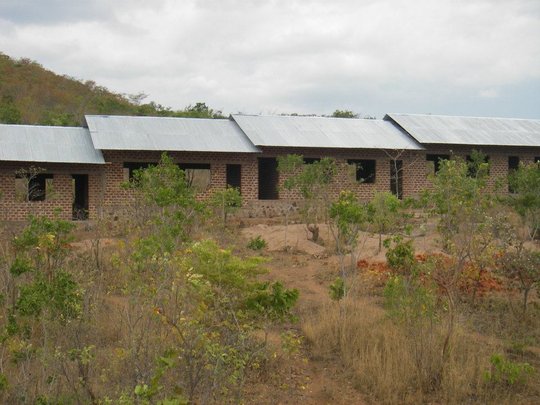 Links: